Rihanna and A$AP Rocky Both Share a Connection to Barbados
Rihanna and A$AP Rocky have been in a committed relationship for some time. The two share a lot in common, including their families' country of origin
Rihanna and A$AP Rocky are two music stars with countless hits between them. But that's not the only thing they have in common: they both share special connections to the Caribbean nation of Barbados.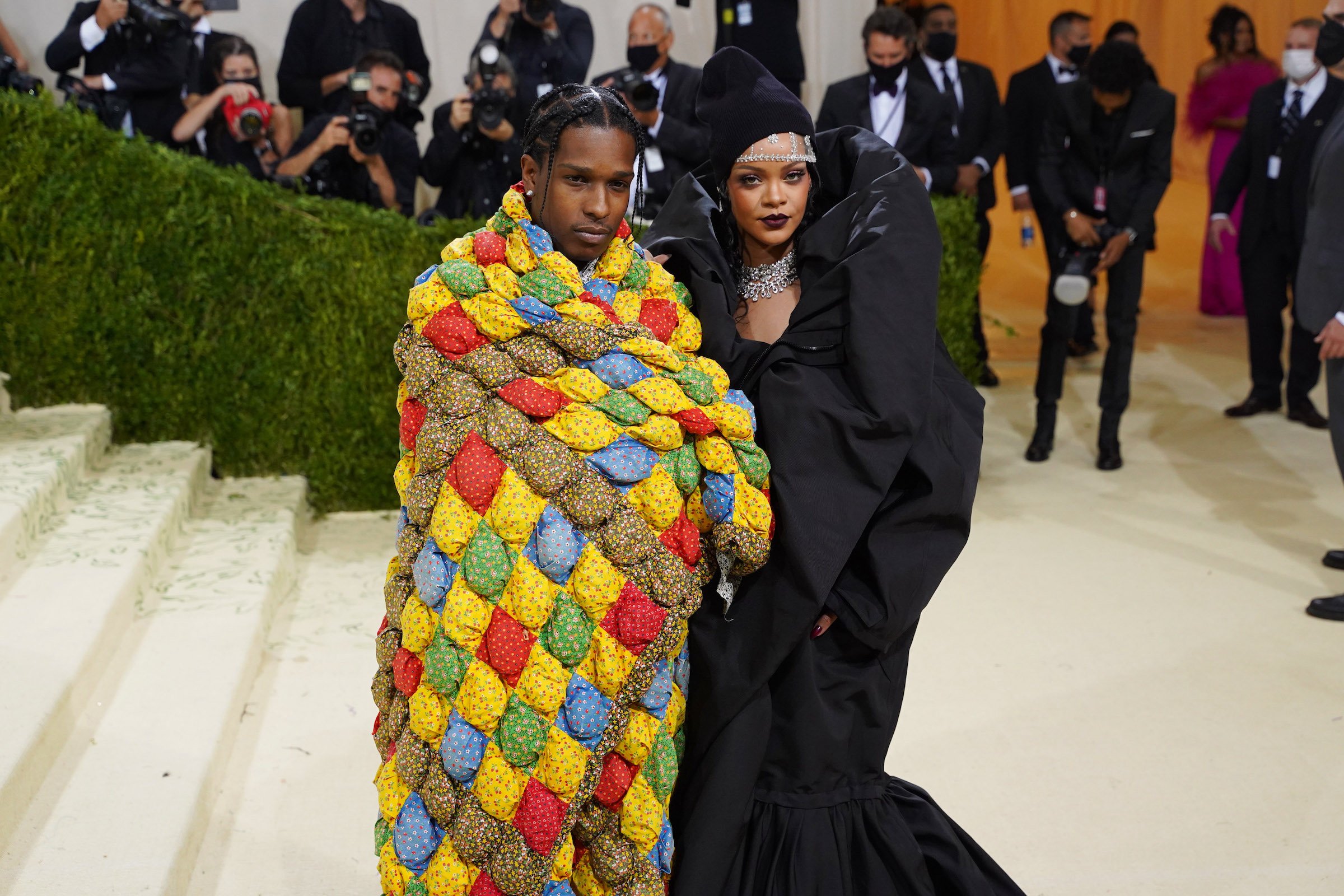 Rihanna grew up in Barbados
Before the world knew her as Rihanna, she was young Robyn Rihanna Fenty. She was born in Saint Michael, Barbados and raised in a three-bedroom bungalow in Bridgetown.
As a child, Rihanna sold clothes with her father in a stall on the street. She was also witness to her father's addiction and abuse issues, and would have to break up physical fights between her parents.
Eventually, Rihanna was discovered by American record executive Evan Rogers when she was just 14. She recorded a demo tape that included her eventual breakout single "Pon de Replay." This caught the attention of Jay-Z, who had just been appointed president and CEO of Def Jam Records. He signed her that night at 3 o'clock in the morning.
Of course, since then Rihanna has gone on to become one of the most lucrative stars in the music industry today. In 2021, she became a billionaire thanks in large part to her Fenty Beauty makeup brand and Savage x Fenty lingerie line. That same year, she was given the National Hero award in her home country of Barbados.
She's even paid homage to her home in some of her Fenty Beauty products. One of her bronzer shades is called Bajan Gyal, and some of her Fenty Skin products contain Barbados cherry.
A$AP Rocky's family is Barbadian
Like Rihanna, A$AP Rocky also has a connection to Barbados. But unlike her, he grew up in the U.S.
A$AP Rocky was born and raised in Harlem, New York, and has a connection to Barbados through his father. In late 2021, Rocky flew out to Barbados to spend time with Rihanna as well as to see family of his own.
"[He has] a ton of relatives there that he loves catching up with," a source close to the couple told HollywoodLife. "It's something Rihanna and Rocky have bonded about because they feel a commonality there."
Rihanna and A$AP Rocky are expecting their first child together
For years, fans questioned when Rihanna would have a baby and who she would start a family with. When she started dating A$AP Rocky in 2020, many wondered if he would be the one.
In January 2022, Rihanna and Rocky broke the Internet with their photos announcing that Rihanna was indeed pregnant. While it's not clear how far along she is, she definitely was careful about who she wanted to embark on this journey with, never having entertained the idea of a child with past partners.
Rocky having Barbadian heritage could have been a factor in Rihanna's mind when thinking about raising a child with him. Now, they're able to share their common culture with their new baby.