Rihanna and A$AP Rocky Plan to Raise Their Son in Barbados
Rihanna was born and raised in Barbados before she made her career in the US. Now that she's a mom, Rihanna will raise her son in her native country with A$AP Rocky rather than raise him in the US.
Rihanna and A$AP Rocky welcomed their first child together in May 2022. The happy couple has been laying low in California since the birth of their son, but they won't be there for too long. According to reports, Rihanna is planning to move back to Barbados to raise her son.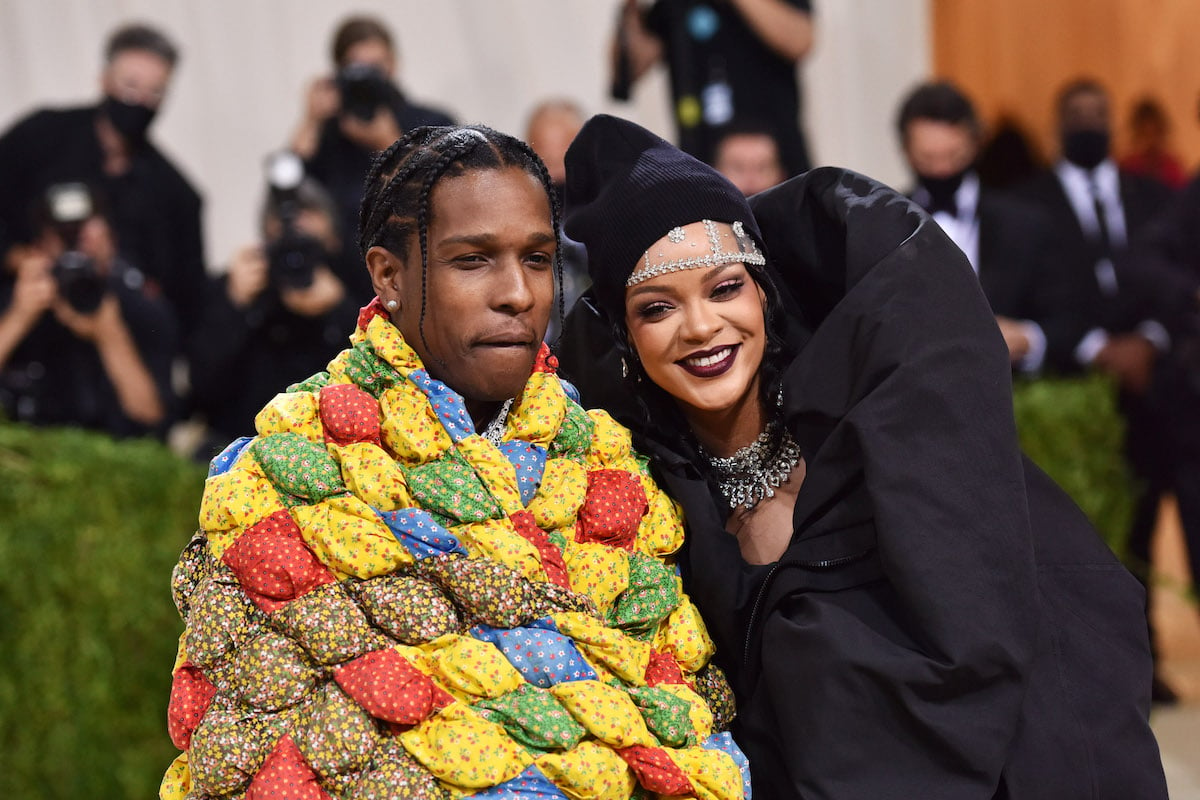 Rihanna gave birth to a son in May 2022
Rihanna gave birth to her baby on May 13, 2022, with the birth announcement coming over a week later. A source told People that the baby is healthy and Rih is obsessed with him.
"Rihanna barely leaves his side. She is a fantastic mom," the source said. "She wanted to give birth in L.A. since she has a big house with a yard. She enjoys sitting outside with her baby." They added that she "doesn't seem rushed to get back to work," so don't expect any album news any time soon.
"Being a new parent is of course an adjustment, but they are doing great. Their baby boy is healthy and Rihanna is just in awe of him," they said. "She really was so excited to be pregnant. She loved it. Meeting her son was of course extremely special too."
Before her baby even arrived, Rihanna was already looking forward to meeting them and learning from them.
"They're going to teach me more than I could ever teach them. And I want them to go for it. I want to see who they are in the world, who they become," she said in a 2022 interview with Vogue. "Because I'm just here to keep them on the rails — a passenger as much as the driver."
Rihanna will raise her son in Barbados
Now, as the new parents look forward to raising their son together, they've settled on where they want to raise him, and it's not in the US. Sources close to the couple told Mirror that Rihanna is instead choosing to raise her son in her native Barbados because of how much she loved growing up there, and how much she knows her child would love it.
"She wants to give her baby the same experience she had… away from the world of show business," the source said. "Both her and A$AP's family are in Barbados, so the couple are planning to move there in a few months' time."
Rihanna grew up in the capital city of Bridgetown in the Caribbean nation. In 2013, the National Hero reportedly purchased a home worth upwards of $17 million and incded a private chef and a chauffeur.
Rihanna and A$AP Rocky have a special connection to Barbados
A$AP Rocky might have been born and raised in Harlem, but the rapper maintains a connection to Barbados through his father.
In late 2021, Rihanna and Rocky went to Barbados to spend the holidays with their families. Rih described what it was like when her family met Rocky in her Vogue interview.
"My mother has a really good read on people," the singer said. "She observes first, and then she'll move slowly. I guess I'm like that too. There are some guys that I've dated that she won't even look at to this day. But she was charmed by him from the jump."
"To see him in a space where he's imagining his dad as a boy, walking the same streets as his dad walked, eating the same food as his dad ate, it was really heartwarming," she added.
Rocky, for his part, loves being in his father's homeland.
"[He has] a ton of relatives there that he loves catching up with," a source close to the couple told HollywoodLife. "It's something Rihanna and Rocky have bonded about because they feel a commonality there."