Rihanna and A$AP Rocky Welcome Baby Boy
Rihanna nearly broke the internet with her pregnancy announcement. The Barbados-born singer announced the news in a special photoshoot alongside her partner A$AP Rocky that was taken in his hometown of Harlem, York. Since then, Rihanna has blessed us with unprecedented pregnant fashion. Now, she'll be styling her newborn in some cool fads as she recently gave birth.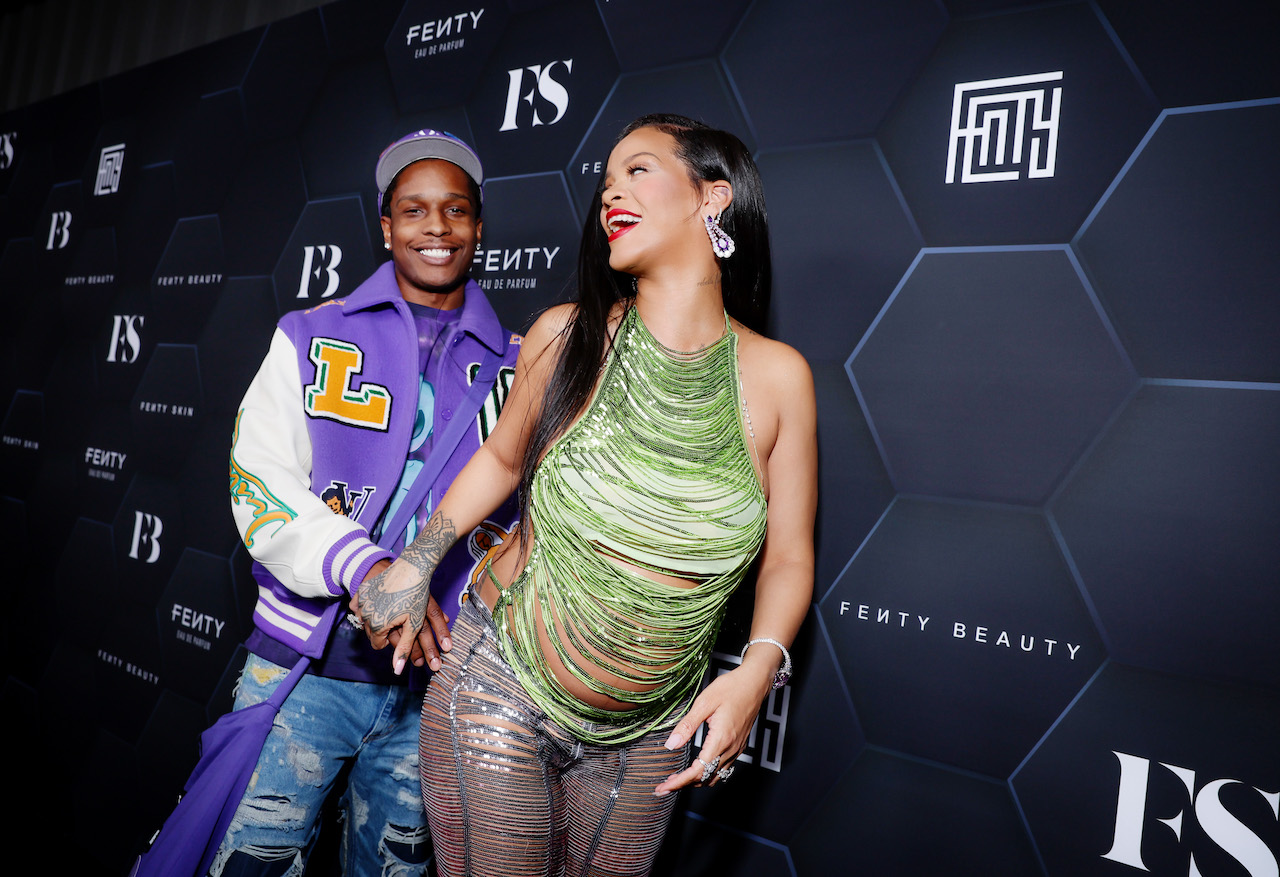 Rihanna gives birth to baby boy; first child for her and A$AP Rocky
Just days after the Mother's Day holiday in the U.S., the "Rude Boy" singer gave birth to her first child. Sources told TMZ that her baby boy was born in Los Angeles on May 13. The media outlet last saw Rihanna alongside Rocky as they grabbed dinner at Giorgio Baldi. The birth comes weeks after she was spotted in Barbados for what appeared to be a baby shower in celebration with her family in her hometown.
The couple announced their pregnancy with a stunning NYC photoshoot in January 2022. Fans and social media users went crazy while sharing their congrats to the couple.
Rocky was arrested just last month in a surprise bust as he and Rihanna's private plane touched down at LAX. The arrest was apparently in connection to Rocky allegedly firing shots at an acquaintance, grazing his hand in the process.
It's unclear what the baby boy's name is. Who was in the delivery room with the singer has also not been made public.
Her pregnancy fashion choices were a trending topic
Despite being pregnant with a growing belly and expanding in other areas, the fashionista didn't dare rock traditional maternity clothes. Instead, Rihanna brought her unique and iconic style along with her pregnancy journey, donning everything from mesh to bodycon dresses and crop tops exposing her protruding belly. She continued to make nearly every best-dressed list.
"I'm trying to enjoy it as much as I could. And fashion is one of my favorite things, so, you know, we're defying what it even means to be pregnant and maternal," she told Entertainment Tonight regarding her style choices. "It can get uncomfortable at times and so you can dress the part and pretend."
The rapper previously gushed about Rihanna being his person
Rocky has never been afraid to make it known that Rihanna is the love of his life. Nearly a year ahead of the pregnancy news, Rocky covered GQ Magazine as the "Prettiest Man Alive" where he gushed about his lady.
"I think it's important to have somebody that you can bounce those creative juices and ideas off of," he said, calling Rihanna "the one" and revealing that they'd taken cross-country road trips during the pandemic. "It's just a different point of view."
In the same interview, he spoke openly about the potential of becoming a father one day. "If that's in my destiny, absolutely. I think I'd be an incredible, remarkable overall amazing dad. I would have a very fly child. Very," he said.