Rihanna's Baby Shower Was an All-Night Rave
Rihanna is knwon for never doing anything traditionally, and her baby shower is no exception. She and A$AP Rocky reportedly threw an all-night party to celebrate their baby on the way.
Rihanna's pregnancy has captivated the world in 2022 since she first announced it in January with A$AP Rocky. Since announcing she has a bun in the oven, Rihanna has been showing off her baby bump at practically every chance she can get — including at her own baby shower.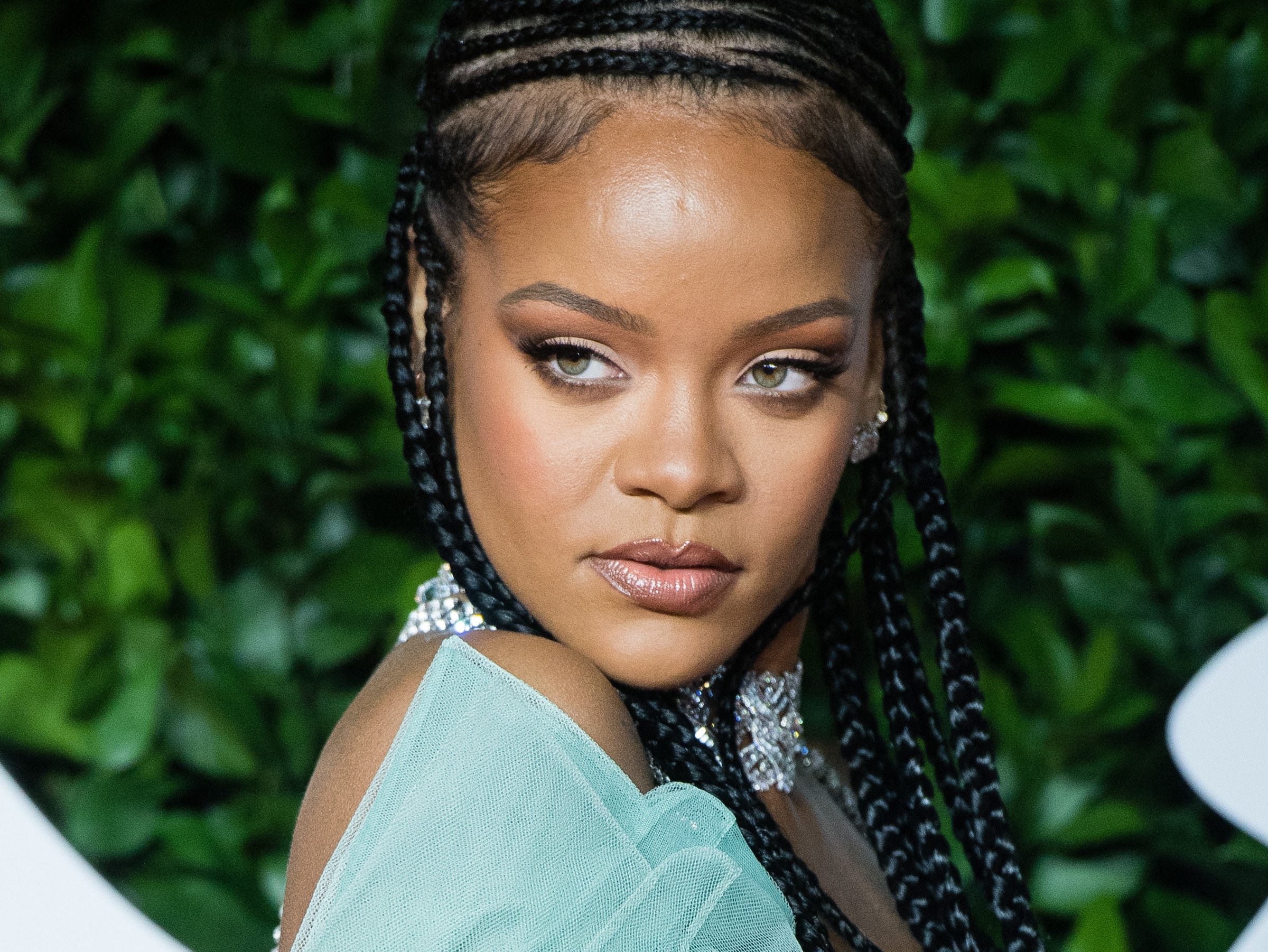 Rihanna is pregnant with her first child
Rihanna and A$AP Rocky first started dating in 2020. The two quickly grew close over quarantine, and even embarked on a cross-country road trip together.
When reflecting on her time with Rocky and the life they've built for themselves, she's pleased with how it's all turned out. "I love the simple things but also the grand adventures," she said of her relationship with the rapper. "There's no pretentious my-brand-your-brand bulls***; it's just us living. I just feel like I can do any part of life by his side."
Rihanna and A$AP Rocky threw a rave for her baby shower
Rihanna and Rocky's relationship has been tested in spring 2022, as rumors of Rocky's infidelity emerged and he faces legal action related to an arrest. But there's no trouble in paradise as Rih's due date gets closer: in April 2022, the two celebrated Rihanna's highly-anticipated baby shower.
According to HipHollywood, the super-secret ceremony went down at a studio in Hollywood. Guests were not allowed to film or take photos at the intimate event. The party was rave-themed, and guests were prompted to wear their best neon-colored outfits for the occasion. Rihanna reportedly even had family fly in from Barbados for the party.
One piece of the party that leaked was the T-shirts that guests were given. The front of the shirt features images of both Rihanna and Rocky as children with the words "Rih and Rocky Rave Shower." On the back of the shirt, it reads, "I went to Rih & Rocky's rave shower and all I got was this amazing shirt."
Rihanna wants to have more children
Rihanna admitted in a 2020 interview with British Vogue that she started to think about motherhood after the end of her last relationship. When asked where she pictured herself in 10 years, she replied: "Ten years? I'll be 42! I'll be ancient," she said. "I'll have kids — three or four of 'em."
Rihanna's family has been just as happy about her pregnancy as she has. Her father, Ronald Fenty, spoke with Page Six after she announced the pregnancy in early 2022. "I'm ecstatic," he said. "I'm so happy that I jumped for joy. I'm still so excited.
"I just got the news from her last night, and she sent me some photos," he continued. "I'm just over the moon. She's beautiful inside and out."
Fenty believed that his daughter was destined to be a mother, and that it was something that she wanted her whole life. "Rihanna always said that she wanted children; she loves kids," he said. "She always takes care of her cousins' kids…she's going to be a good mom."
For his part, A$AP Rocky is equally as thrilled about becoming a father.