Rihanna Invited These Celebrities to Return For Their Second Savage X Fenty Show
The second annual Savage X Fenty fashion show is upon us, and fans couldn't be more excited — not just about the fact that Rihanna is returning to our screens, but that they'll get to see the different celebrities and models that she brings in for the big event.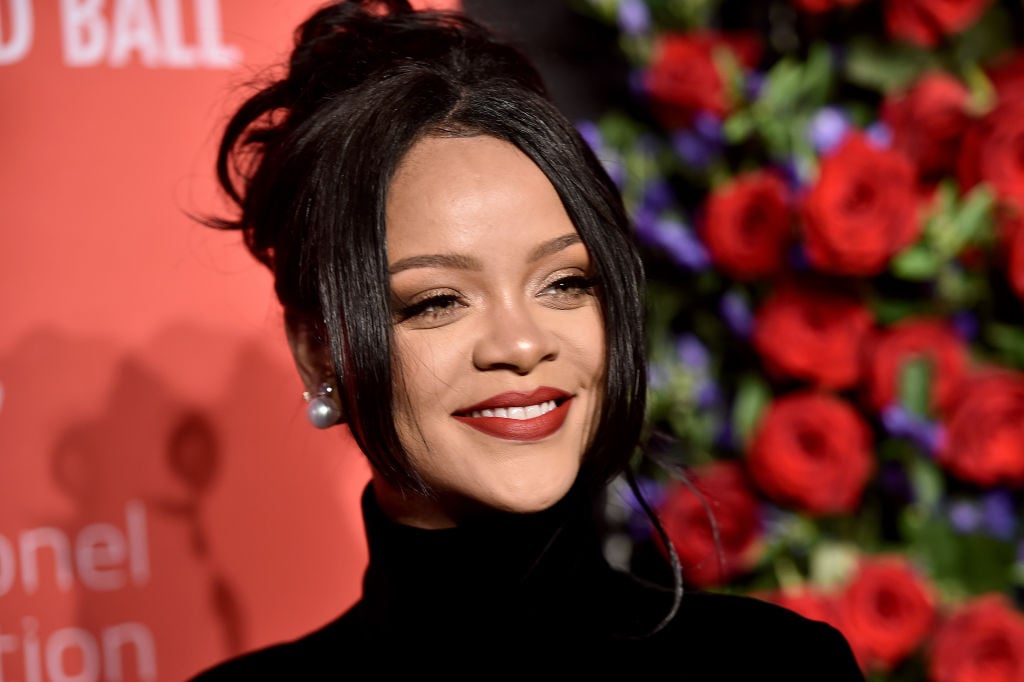 Rihanna filmed the 2020 Savage X Fenty Show during the coronavirus pandemic
Like every other production and event in the United States in the last few months, Rihanna had to adapt her plans for the 2020 Savage X Fenty Show after the COVID-19 outbreak. In a preview for the event, Rihanna can be seen walking into the show venue wearing a mask and face shield.
While details around the actual show have been sparse, it's safe to assume that the show will either have a small audience this year or no audience at all, and Rihanna took as many precautions as possible to protect the models, the talent, and the crew backstage.
Rihanna always hires diverse models for every Savage X Fenty show
Rihanna has always made it a point to hire models of all kinds for every Savage X Fenty show or campaign. Last year's show alone featured trans models, plus-size models, drag queens, and disabled models. She's also included people like Aaron Philip, a young trans disabled model, as brand ambassadors.
Aquaria, a RuPaul's Drag Race winner who modeled in last year's Savage X Fenty Show, had nothing but kind words about Rihanna and her casting practices. "Rihanna is really doing what she has to do to make fashion and the entire world open to inclusivity," she gushed. "There is no reason not to include people of all walks of life in casting."
Rihanna is welcoming some new members to the Savage X Fenty family
The 2020 Savage X Fenty show will be the first time many celebrities work with the lingerie brand. Demi Moore and Paris Hilton, for example, will be making their Savage X Fenty debut when the show premieres on Amazon Prime Video. Even Erika Jayne is joining the party.
Lizzo has been a longtime admirer of Savage X Fenty, and she's set to appear in the 2020 fashion show. Other artists like Willow Smith and Rico Nasty will also be making their first Savage X Fenty appearance this year.
Newcomers like RuPaul's Drag Race winners Jaida Essence Hall and Shea Couleé will be joining the Savage X Fenty Show for the first time this year, as well as models like Irina Shayk and Miss 5th Avenue.
RELATED: Rihanna Wouldn't Allow Cameras at Her Savage X Fenty NYFW Show For This Reason
Rihanna invited some Savage X Fenty alumni back for the 2020 show
Other celebrities have walked in the Savage X Fenty Show or worked as a brand ambassador in the past, and Rihanna made sure to include them in this year's festivities as well. Normani, who danced in last year's show and later became the first Savage X Fenty brand ambassador, is returning for this year's show.
Rihanna invited several models from the 2019 Savage X Fenty show to reprise their roles this year. Bella Hadid, Paloma Elsesser, Cara Delevingne, and Christian Combs will all be in the 2020 show, and are sure to deliver the same sass and sex appeal that both they and Savage X Fenty are known for.