Rihanna Finally Gives Some Exclusive Details About 'R9' and When She'll Release It
When Rihanna dropped her first single in 2005, no one had any idea what a powerhouse she would become. From "Pon de Replay" to dominating multiple industries, Rihanna has become the definition of a mogul. While she is thriving in the makeup and fashion industries, fans still miss the bops of the Rihanna of old. Though Riri doesn't really like to talk about her music, she finally is giving fans a breadcrumb of info about her upcoming project.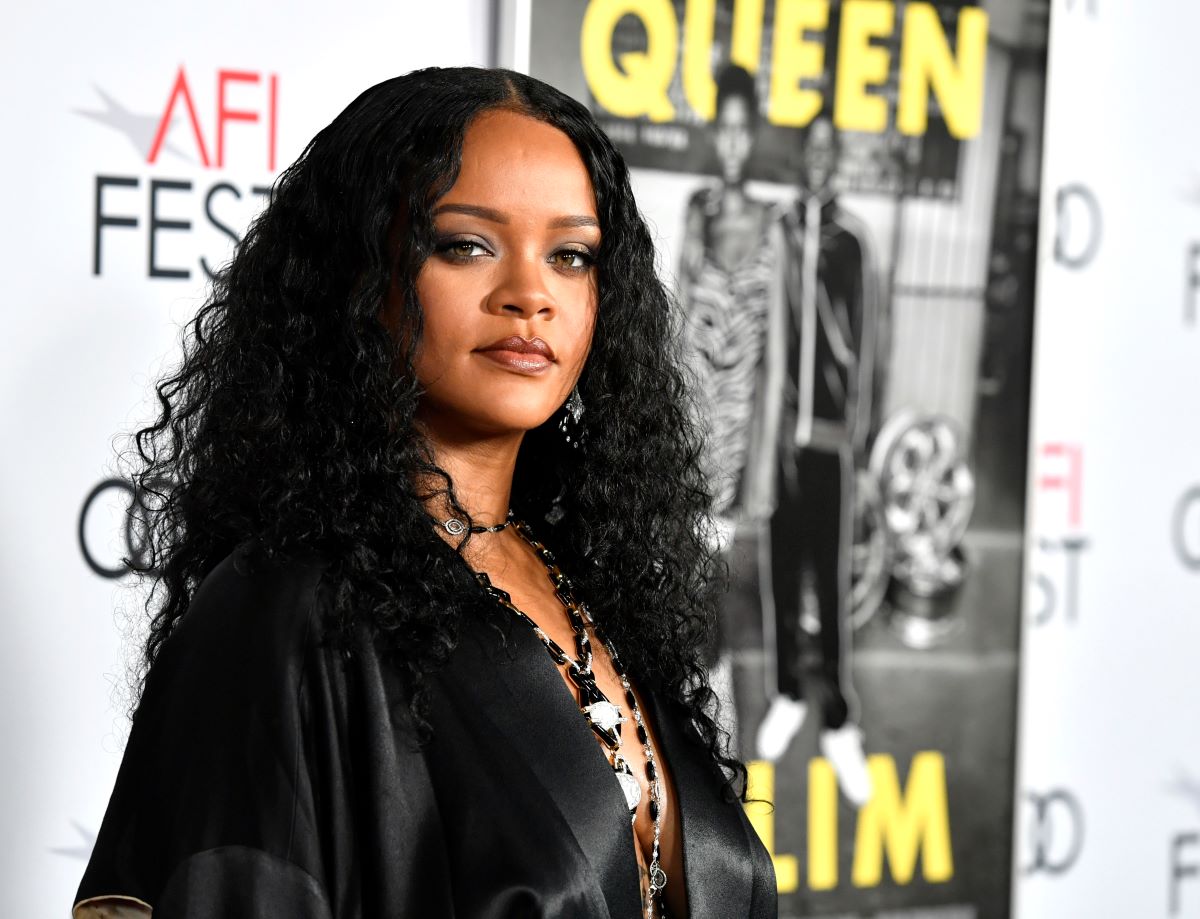 Rihanna's musical career
In August of 2005, Rihanna released "Pon de Replay" her first single off of her album Music of the Sun. The album reached number 10 on the Billboard albums chart. Her next album, A Girl Like Me, earned her her first number one single with "SOS." It also featured the popular track, "Unfaithful."
In 2007, the cute, poppy Rihanna was gone and a new woman emerged. With her album, appropriately titled Good Girl Gone Bad, she released hits like "Umbrella," which won her a Grammy Award for Best Rap/Sung Collaboration. She went on to release back-to-back albums in 2009 and 2010 called Rated R and Loud respectively. The albums included hits like "Rude Boy," "What's my Name," and "S&M."
During this time, Rihanna was focused on her musical career. In 2011, she released her sixth studio album, Talk That Talk. The video "We Found Love" from that album won a Grammy in 2013 for best short-form music video.
In 2012, she released Unapologetic, featuring "Stay" and "Diamonds." She didn't release her next album, Anti until 2016.
RELATED: Rihanna Was Shocked by Fan Reactions to Fenty Beauty
Why hasn't any new music come out?
Since then, Rihanna has become a force to be reckoned with in multiple arenas. She's released her Fenty makeup line which touts shades for all people, she has a lingerie line, Savage Fenty, and just broke into the skincare world with Fenty Skin. All of this has led to a lack of music from the star.
"It's the reason why an album isn't being spat out like it used to," the singer recently said in her spread with Interview Magazine. "I used to be in the studio, only the studio, for three months straight, and an album would come out. Now, it's like a carousel. I do fashion one day, lingerie the next, beauty the next, then music the next. It's like having a bunch of kids and you need to take care of them all."
And Rihanna has reached the point in her career where she realizes that her rest is just as important as her work.
"I never used to be this way," she continued. "It's only the last couple years that I started to realize that you need to make time for yourself, because your mental health depends on it. If you're not happy, you're not going to be happy even doing things that you love doing. It'd feel like a chore. I never want work to feel like a chore."
RELATED: Are Rihanna and Beyonce Friends?
Is Rihanna working on new music?
Though many fans badger the makeup mogul about coming out with new music, others have just given up. But according to Rihanna, fans shouldn't necessarily count her out of the music game.
"I am always working on music," she recently told Entertainment Tonight. "I am always working on music and when I am ready to put it out in the way that I feel fit, it's gonna come out. And you're not going to be disappointed when it happens. It's going to be worth it.
"I'm not just gonna put it out just because people are waiting," she continued. "It's taken this long, I'm gonna make it worth it."