Rihanna Hit Billionaire Status With the Help of These 3 Daily Habits
On top of being an award-winning singer, actor, beauty mogul, and clothing designer, Rihanna can now add billionaire to her long list of achievements. Recently, the singer was named the world's wealthiest woman in music by Forbes thanks to her groundbreaking success in multiple industries. While her hard work and dedication had a lot to do with her latest accomplishment, Rihanna's daily habits also contributed to her incredible success.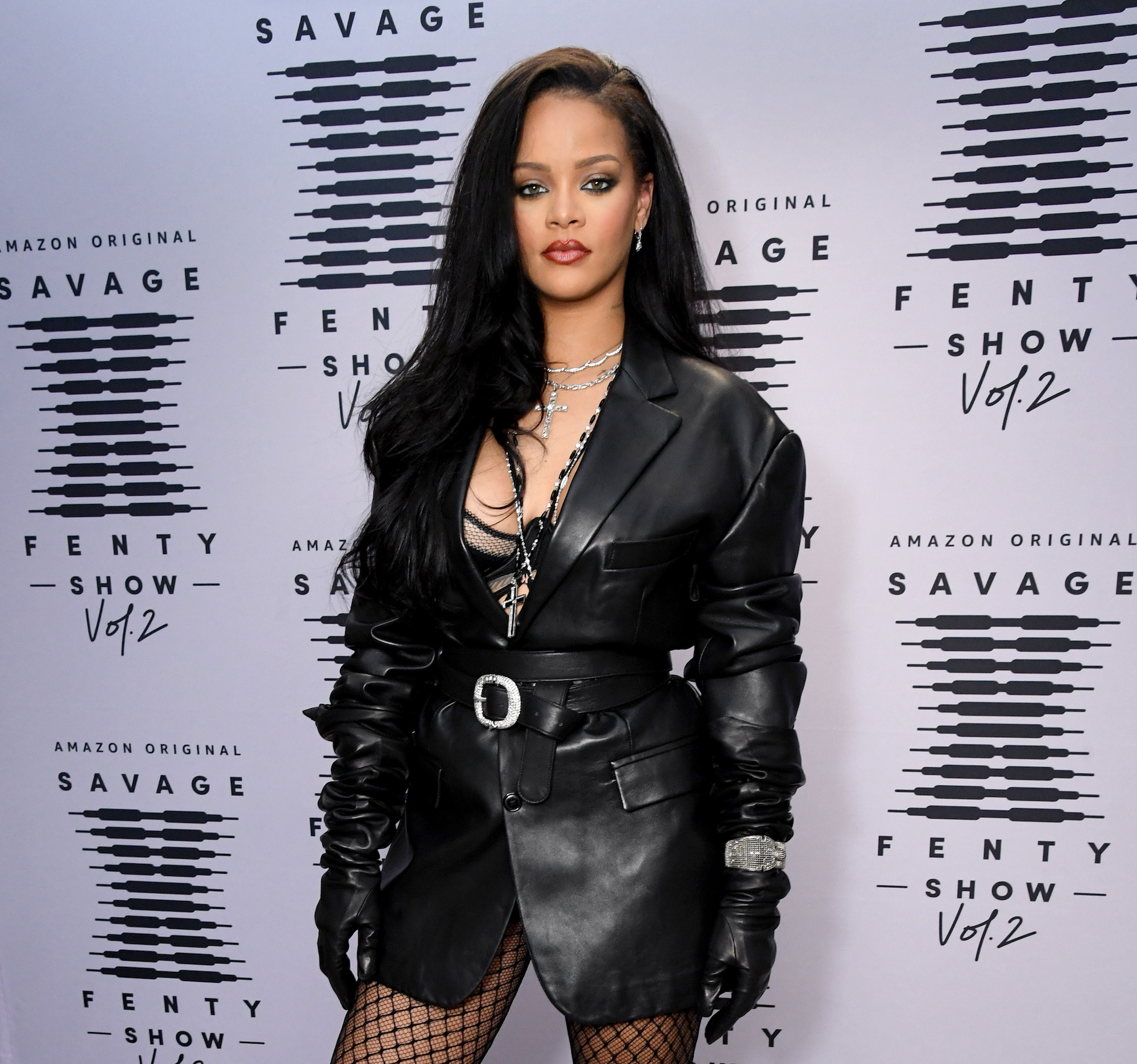 Rihanna's business ventures played a huge role in her fortune
It's not uncommon for people to think that a majority of Rihanna's $1.7 billion fortune comes from her music. While some might still believe this to be true, Forbes recently revealed that the singer's hit songs and chart-topping records aren't what made her a billionaire.
According to the outlet, the bulk of the "Diamonds" singer's fortune comes from her lucrative beauty line Fenty Beauty. After its launch in 2017, the company raked in more than $550 million in revenues in its first year alone. Since then, Fenty Beauty has earned Rihanna an estimated $1.4 billion, thanks to her owning 50% of the company.
RELATED: What Is Rihanna's Fenty Beauty House?
The rest of the Grammy winner's fortune is credited to her lingerie company, Savage X Fenty — worth an estimated $270 million — and her earnings from her music and acting career.
Rihanna's daily schedule helped her obtain her billionaire status
While being one of the most famous musicians in the world likely played a part in Rihanna getting her various business ventures off the ground, her fame isn't what made the companies successful.
Instead, Rihanna's hard work and unique schedule contributed to her business endeavors taking off.
In a study done by UK card payment provider Dojo, it was found that the Battleship actor achieved her wealth by following simple daily habits that work well for her and helped manage her time.
According to Dojo, the Barbados native opts for a late night and early start, sleeping from 1 am to 6 am. By doing this, she can get as much as she can done without losing much sleep. But, if there is a day Rihanna finds herself feeling a bit fatigued, she'll take power naps to combat her tiredness.
Rihanna also makes sure she listens to her body in terms of her diet by never restricting herself when craving something.
Blocking off personal days is a key to Rihanna's success
Though most of her time is spent growing her companies and music career, Rihanna allots herself a few days each calendar year to focus on her mental health and well-being.
The singer is a strong advocate for mental health and consistently blocks off two to three 'personal days' for her to regroup and recenter herself before getting back to work.
In 2019, Rihanna opened up about the importance of taking personal days, sharing that giving herself time off helps her stay motivated to keep working.
RELATED: Rihanna Spends Close to $2 Million Every Year on This Extremely Personal Investment
"It's only the last couple years that I started to realize that you need to make time for yourself, because your mental health depends on it. If you're not happy, you're not going to be happy even doing things that you love doing. It'd feel like a chore," she said during a discussion with Ocean's 8 co-star Sarah Paulson for Interview magazine. "I never want work to feel like a chore. My career is my purpose, and it should never feel like anything other than a happy place."
Rihanna continued, "I've made little things a big deal, like going for a walk or going to the grocery store. I got into a new relationship, and it matters to me. It was like, 'I need to make time for this.' Just like I nurture my businesses, I need to nurture this as well. I'll shut things down for two days, three days at a time. On my calendar we now have the infamous 'P,' which means personal days. This is a new thing."
According to the singer, she writes her 'P's in a different color than her other events. By doing this, her team is aware that she has stepped away from work. However, that doesn't stop people from reaching out to her.
"I still get harassed on those days, but I'm fine doing e-mails," Rihanna shared.
By following her day-to-day routines, Rihanna has achieved what most people can only dream of. Though she still works crazy hours, maintaining a healthy work-life balance remains an essential part of the hitmaker's schedule as it's not only maximized her time but has increased her performance and helped her enter one of the world's most exclusive ranks: Billionaire.