Rihanna Launched a New Product Using Lil Nas X, Cardi B, Jennifer Lawrence, and Jim Parsons
The world's newest billionaire, Rihanna, has done it again: At this point could set the record for most strategically capturing marketer in the beauty arena thus far. The Barbados-born multihyphenate has uniquely created a profound and customized buzz around her new Fenty Parfum. The serial entrepreneur cleverly pieced together numerous testimonials from fellow celebrities such as Lil Nas X, Cardi B, Jennifer Lawrence, and Jim Parsons, which more than likely contributed to her selling out within hours after its launch.
How are celebrities describing the new Fenty Parfum?
On Tuesday, August 10, Rihanna shared a quick snippet on her IGTV and other social platforms of the stars raving about how lovely she always smells. Though we aren't sure if this idea of a tailored scent was always on her radar, according to them she's never failed to have a pleasant aroma.
From award shows to guest appearances, and even backstage after her live performances her peers say her fragrance was not only sweet but also unforgettable.
The clip starts with the specific question: "What's your favorite smell?" rapper Lil Nas X swiftly replies "Rihanna", which perfectly segued into a plethora of genuine testaments to the amazing essence Rihanna apparently carries no matter where she is or what she's doing.
The video then highlights remarks from Cardi B, Jennifer Lawrence, Ryan Seacrest, and Jim Parsons etc. confirming how she smells nothing short of "heavenly."
What is Rihanna's mission with her new scent?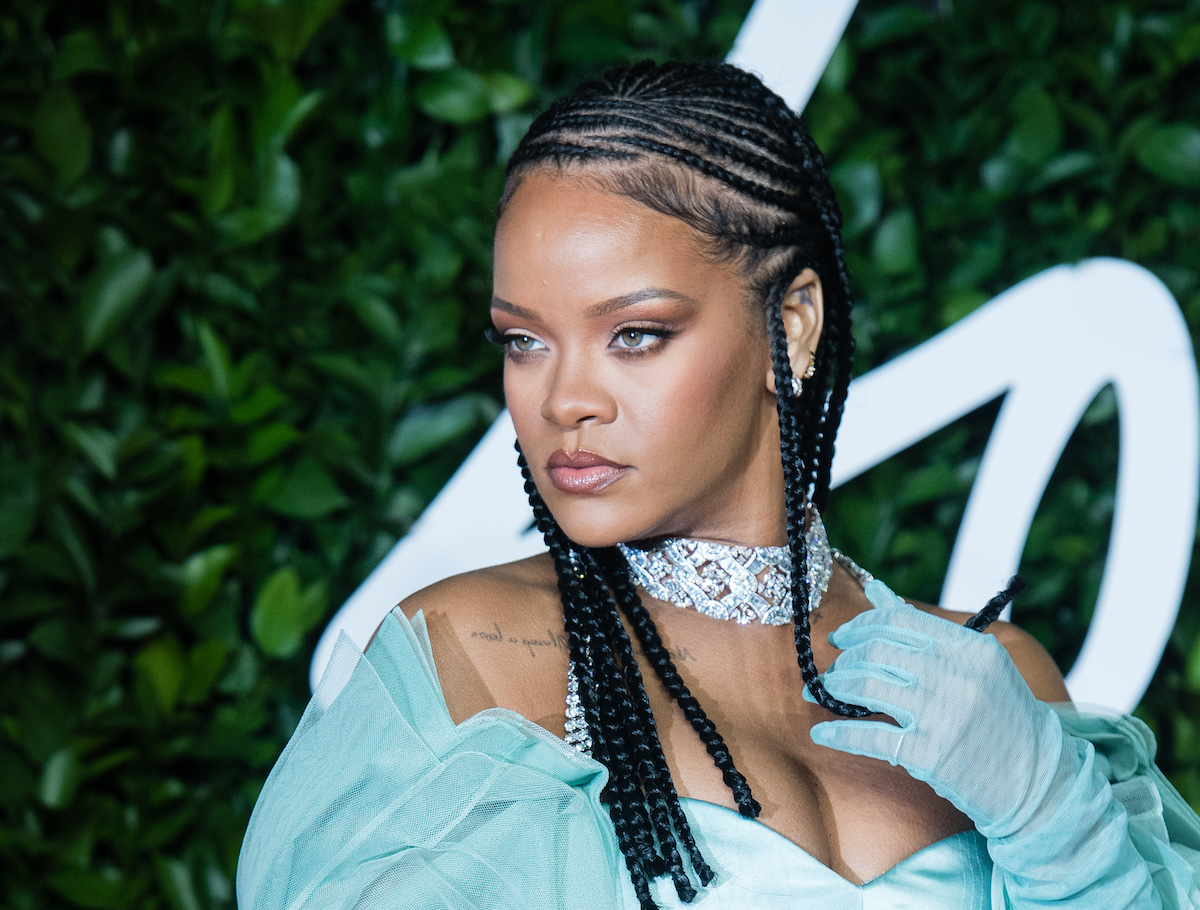 While many may speculate that these incremental logs of flattery might've fueled her perfume invention, the truth is prior to this announcement of the Fenty Parfum launch, no one knew what the inspiration was.
Being the unapologetic and intentional entrepreneur that she is, she conveniently dropped several mini excerpts on her Fenty Instagram page about what this perfume is and means to her in its entirety. In one video she recites: "Brown is my favorite color. Brown is who I am. Brown is what I come from."
In another, she says: "There's so much more beauty that was brought through fragrance in my household. That always felt like hope. It always felt like it was a new day."
It's clear that the common ground in all that she puts out is to promote self-love, being comfortable in your own skin, inclusivity throughout the entire diaspora, and redefining what is considered to be beautiful.
What makes Rihanna's perfume stand out?
The fact that Rihanna continues to create, break barriers, and challenge the existing consciousness within different industries and from different angles always speaks for itself.
"That's the thing I love the most: it's an experience, it's a memory, encapsulated into a fragrance," says Rihanna about the perfume, reports Harper's Bazaar. "One smell, you'll never forget it."
She adds: "I wanted a rich color that really represented all genders from across all walks of life. Brown is my favorite color. Brown is who I am. Brown is what I come from. If I'm going to make a fragrance that represents me, even the body language of the bottle needs to marry that."
Today, with the unwritten rules society places on what, who, and how we should be, but especially for women of color, she opens the door for raw authenticity in the subtlest ways.
In her teaser video, she states: "Look at every fragrance commercial you see out there, it's always some b——t" and "Somebody just looking like what society's idea of what sexy is…" She also notes empowering statements like: "Who the f—k says that's what a woman feels like when she wakes up in the morning?"