Are Rihanna & Nick Cannon Dating?
No matter what she does, people are always talking about Rihanna. Whether she's posting about her Fenty Beauty line or giving her opinion on politics, everyone wants to know what Riri's up to. But few subjects get as much attention as her love life, given our culture's fascination with celebrity relationships. Here's what people are talking about now after a recent Instagram comment blew up.
Nick Cannon commented on Rihanna's Instagram

Celebrities can be fans too, you know. Enter actor Nick Cannon, who recently commented on one of Rihanna's Instagram posts. Her latest set of images promotes her Body Lava Body Luminizer in a new shade called "Trophy Wife." In them, she's wearing a sparkly, slinky gold dress and matching accessories. Apparently, Cannon is a big fan of this look: He posted a comment on the most recent image, in which he wrote "I never wanted to be a dress before this moment in life!" Cannon followed this up with five fire emojis, two laugh-crying emojis, and the hashtag "#QueenFlex."

Are they dating?

Despite the flirty nature of the comment, there's no reason to believe the two are an item. In fact, despite being major names in entertainment, the two aren't necessarily acquainted at all, as far as we can see. There aren't any well-publicized photos of them available, and though they know many of the same people of course, they don't necessarily run in the same circles.

Rihanna is apparently dating this man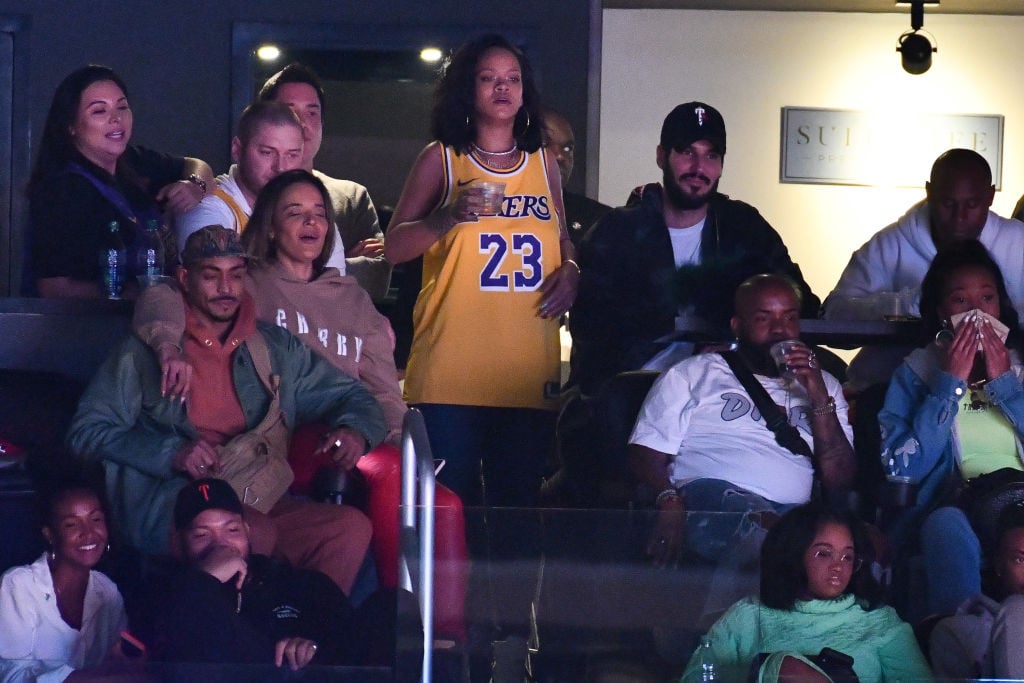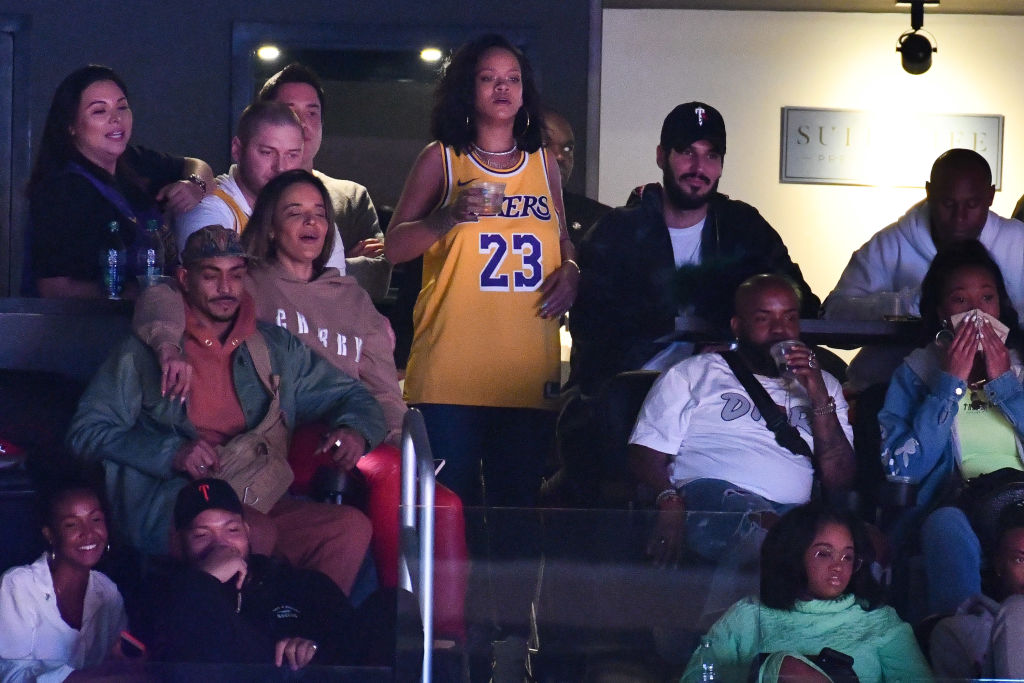 Though she's not with Cannon, Rihanna does have a man in her life, as far as most are concerned. She's never confirmed it, but Rihanna's boyfriend is Hassan Jameel, a businessman from Saudi Arabia. The two have been spotted together only a few times since they began dating, which is thought to be in early 2017. However, in Feb. 2019, Rihanna and Jameel were seen at a Lakers game together (above — he's next to her in the black cap).

Cannon doesn't appear to be dating anyone publicly

As for Cannon, it's hard to tell how he's doing in the romance department. Since his very public split with his ex, Mariah Carey, he has been seen getting along just fine with the singer, spending time with her and their kids, Monroe and Moroccan. In addition to the twins, Cannon has one child with model Brittany Bell.

Right now, it looks like Cannon is focused on his career. He is the host of the reality competition show The Masked Singer, which completed its first season in Feb. 2019. Cannon was also working on a film, She Ball, in which he was set to co-star opposite Rihanna's ex, Chris Brown. The status of the film is unknown at this time.

Does she have a new album in the works?

When it comes to Rihanna, the question on most fan's minds is: Where is the new music? The singer announced in late 2018 that her next album will be released in 2019 and now, many of her followers think that day is fast approaching. She shared a photo in the recording studio recently, so obviously, there's still some work to be done — and there might even be more than one record in the works. It looks like Rihanna is too busy to respond to Cannon's comments right now.