Rihanna is Opening Several Savage X Fenty Stores in 2022
Rihanna's Savage X Fenty brand has led to the creation of brick-and-mortar stores across the United States. Fans will get to buy lingerie and try them on themselves.
Rihanna's Savage X Fenty line changed how people wear lingerie. The sleek and sexy brand is highlighted every year in the much-anticipated Savage X Fenty show. And after exclusively being available online, Savage X Fenty will now be available in stores — in their own Savage X Fenty brick-and-mortar locations.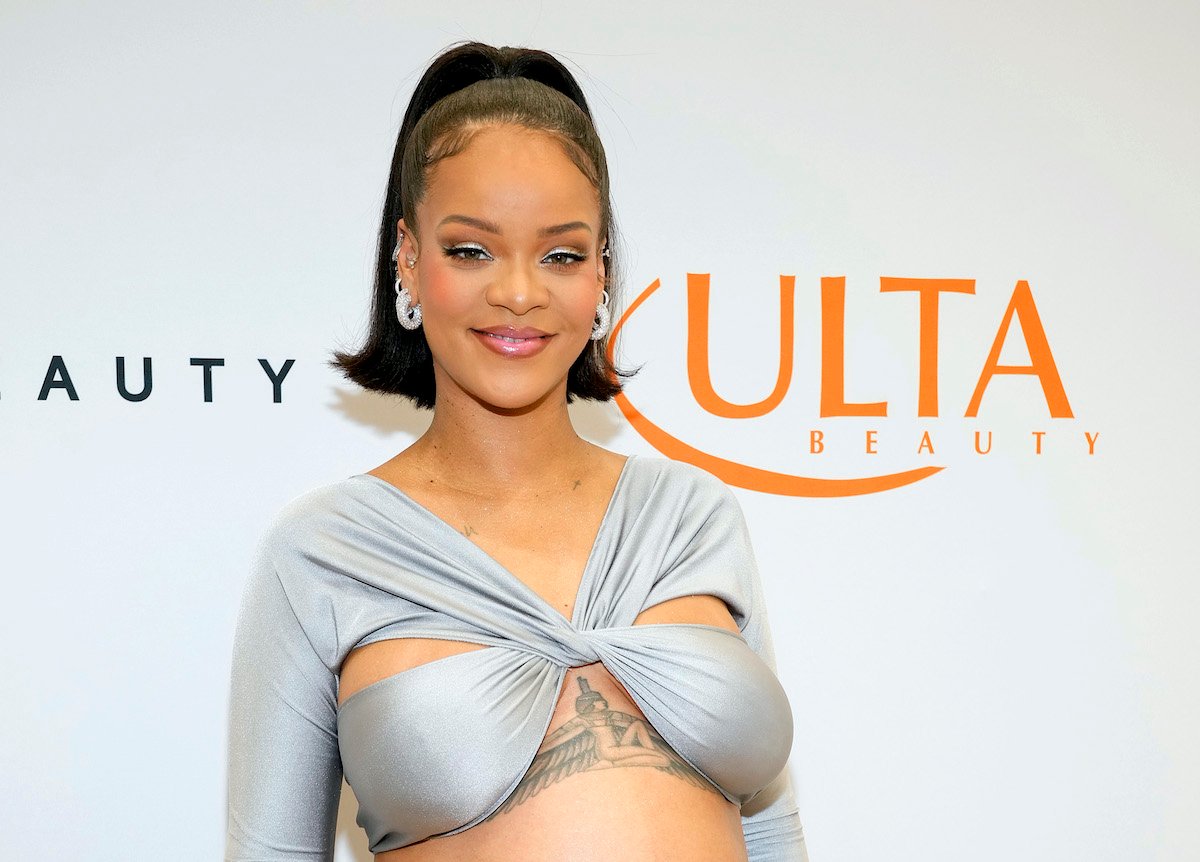 Rihanna launched Savage X Fenty in 2018
After Rihanna released her album Anti in 2016, fans were eager to see what the "Work" singer would do next. Rather than focus on music, Rih took a step back from the world of entertainment and began building her own personal brands. She launched her wildly successful cosmetics brand Fenty Beauty in 2017, followed by the skincare line Fenty skin in 2020.
When she launched Savage X Fenty in 2018, Rihanna didn't just want to be like every other lingerie line. She wanted Savage X Fenty to empower everyone who wore the clothes, and wanted the brand to reflect people's ability to be their own hypeman.
"My core is always gonna be there, you are gonna be you every single day of your life and nobody can take that from you. Whether it's your sexiness or confidence, it's gonna be there," she said in a 2018 interview with Elle. "I am a savage so everything I do is gonna be savage. Savage is not about looking sexy, it's not about the product — it's all about you. It's all about how you feel. You cannot fake sexy, what you need to do is find it. Clear all that negative shit out, get to your sexy, and own it — that s*** is yours."
Rihanna is opening brick-and-mortar Savage X Fenty stores in 2022
For the first few years of its life, Savage X Fenty was only available online, exclusively through the Savage website. In 2022, the brand teased its first-ever in-person stores, with locations in Las Vegas, Los Angeles, Philadelphia, Washington D.C., and Houston. And because it was such a success, Savage X Fenty announced that it will be opening several more Savage X Fenty brick-and-mortar stores in cities across the United States.
"Y'all were so good to us during our #SavageXIRL debut, we just had to Xtend the Xperience," the brand said on Twitter. "That's right, we're Xcited to announce the opening of SIX new retail locations. See you soon." The forthcoming Savage X Fenty locations include Chicago, Illinois; Long Island, New York; Atlanta, Georgia; Detroit, Michigan; St. Louis, Missouri; and Newark, Delaware.
The flagship Savage X Fenty store will be at Brooklyn's Barclays Center, where the brand plans to open a three-story store full of lingerie for buyers of all sizes and genders.
The Savage X Fenty show is a beloved annual event
The Savage X Fenty show has become an iconic fashion event of the fall season, taking the place of the once-popular Victoria's Secret Fashion Show. Over the years, music industry icons have performed at the show, all while wearing their Fenty best.
The status of the 2022 Savage X Fenty show remains to be seen, as Rihanna prepares to welcome her baby into the world in the spring or early summer of 2022.