Rihanna Paints It Clearly How She Really Feels About Trump
Plenty of artists use their platform to make political statements. It's becoming more popular as the US becomes more polarized, and as the 2020 election approaches. Rihanna is no exception. She's become very vocal about her feelings about Trump.
Rihanna has a large platform, and the music cred to back it up. She's even had more Billboard Top 40 songs than The Beatles. The British sensation had 50 Top 40 songs, while Rihanna has amassed a whopping 51. Now that she's made it to the top, she's using her popularity to spread a political message.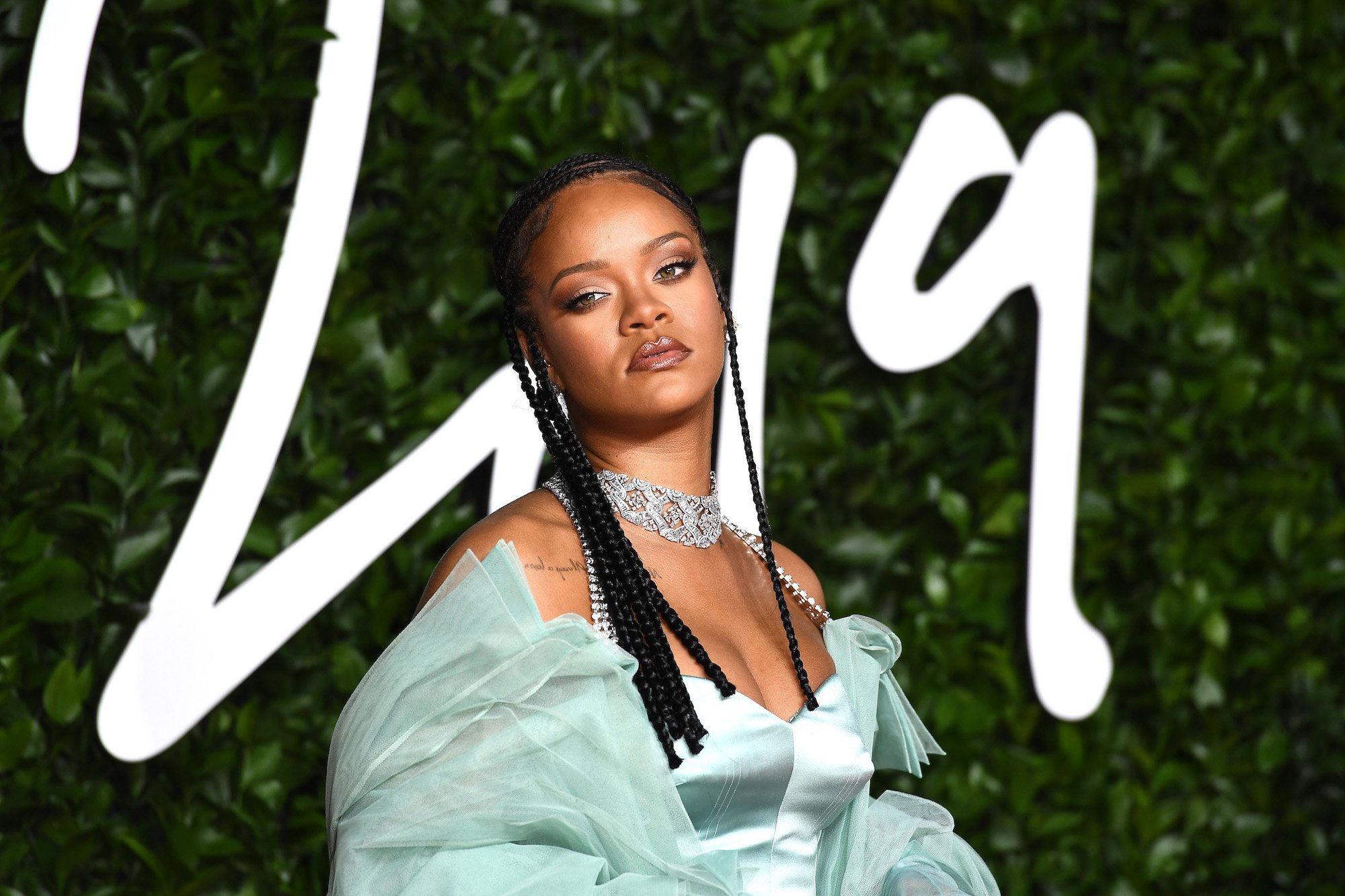 Rihanna expressed her opinion about Trump through graffiti 
This fashion designer used her own outfit to accent her anti-Trump message. Rihanna is known for her impeccable taste, and she clearly planned out every aspect of the outfit she wore in recent pics. In the Instagram photos, Rihanna is spray painting "Fu** Trump" on an already heavily graffitied surface. She captioned the photos 'Art,' and also made reference to the number of days until the upcoming November election. 
Fans suspect that the surface in the photos are actually old cars buried in the sand. There's an art installation in Amarillo, Texas where 10 classic Cadillacs are half buried in the ground. Visitors are encouraged to graffiti the vehicles, and make their own art. Rihanna is likely at that ranch in the pictures. She's also dressed in clothes that match the Cadillac's heavily tagged surface. Her entire outfit is patterned with psychedelic colors, right down to her shoes. The outfit, along with the psychedelic surface, creates an eye-catching effect as Rihanna spray paints her message on the car. Rihanna's message would come as no surprise to those who know her. She's commented on how much she dislikes the president before. 
Rihanna noticed that Melania Trump won't hold Donald Trump's hand 
In a recent video of Donald and Melania Trump exiting Air Force One, it appears that the First Lady rips her hand out of the president's grasp. As the two come down the stairs, Donald reaches over and tries to hold Melania's hand, where she happens to be carrying her bag. She seems to move her hand out of his reach. Then, he continues to search for her hand, and she keeps moving it further and further away. In all fairness to the president and his wife, Melania is wearing a dress. It could be that she's moving her hand over her skirt to keep it from flying up. But President Trump's critics think that the First Lady doesn't want anything to do with Trump either. 
Rihanna commented on the video, saying "Melania likes art," referencing her 'Fu** Trump" post, according to Complex. Rihanna is insinuating that the First Lady also hates the president, but other Instagram users disagree. They point out that Melania held the president's hand when they were at the bottom of the stairs. Some Trump critics make the argument that victimizing Melania diminishes her complicity. Rihanna also posted a version of the video with her 2016 song "Need Me" playing over it. Rihanna is using some of her old music to make a political statement, but will her new music make an even bigger one? 
Does Rihanna's 'R9' album delay have anything to do with Donald Trump?
Rihanna's new album, R9, has been delayed indefinitely. Her last album dropped in 2016, and fans are dying for more. Rihanna's ninth studio album was supposed to come out in 2019, but she wasn't ready. When the coronavirus (COVID-19) pandemic hit in early 2020, Rihanna decided to hold off indefinitely. 
Although Rihanna's album seems ready, it's likely she won't release it until after the election. That doesn't necessarily have to do with President Trump, although his administration had a huge hand in the US coronavirus response. Rihanna wants everything about the album's release to be perfect, and that includes releasing it at the right time.