Rihanna Released a Football-Themed Savage X Fenty Collection in Honor of Her Super Bowl Halftime Show
Time is ticking until Grammy-winning superstar Rihanna takes the stage at State Farm Stadium in Glendale, Arizona for the Super Bowl LVII halftime show. The Barbados-bred singer and entrepreneur is spending her time rehearsing for her highly-anticipated performance. But amidst her preparation for the show, the Savage X Fenty lingerie mogul launched a limited-edition collection celebrating her taking the field during the annual football event.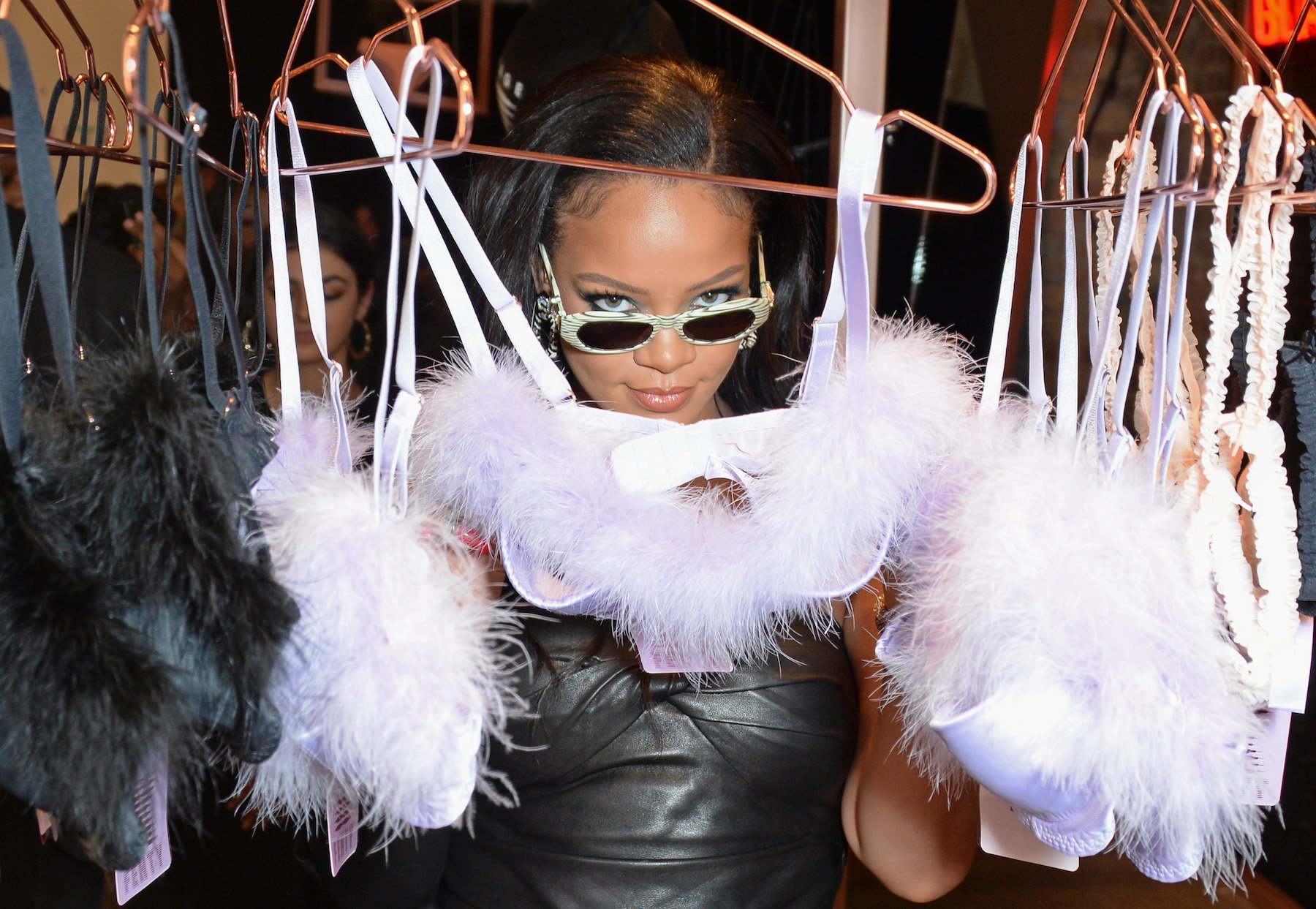 Rihanna is performing at the 2023 Super Bowl halftime show
Rihanna confirmed that she'll be headlining the 2023 Super Bowl halftime show with a simple Instagram post in September 2022. The photo featured her hand holding a football and nothing more than a period in the caption.
It wasn't the first time Rih was approached to perform at the event watched by millions worldwide. In a 2019 interview with Vogue, she revealed that she was asked to perform at the halftime show, but decided to pass given the NFL's treatment of former quarterback Colin Kaepernick.
"I couldn't dare do that. For what?" she said of performing at the Super Bowl. "Who gains from that? Not my people. I just couldn't be a sellout. I couldn't be an enabler. There's things within that organization that I do not agree with at all, and I was not about to go and be of service to them in any way."
With a massive discography ranging from R&B and pop to EDM and ballads, the setlist for Rihanna's Super Bowl performance is sure to have something for everyone.
Rihanna launched Savage X Fenty in 2018 and has released special collections over the years
After the release of her most recent album Anti in 2016, Rihanna has been focused on various other business ventures. In 2017, she created her own makeup brand, Fenty Beauty. And the following year, she launched Savage X Fenty lingerie and sportswear for people of all genders to express themselves in fun and flirty ways.
Savage X Fenty has become an institution in the Rihanna world since its creation. Every year, fans can see the latest offerings from the lingerie brand in the annual Savage X Fenty fashion show. In addition, Savage has released limited edition collections for occasions such as Valentine's Day and Christmas.
In 2022, Savage X Fenty branched into in-person sales with the opening of brick-and-mortar stores across the country.
Rihanna created a Game Day collection for Savage X Fenty ahead of her Super Bowl performance
Rihanna's Super Bowl halftime show was an opportunity too good for Savage X Fenty to pass up. In early January 2023, a month ahead of her Super Bowl performance, Savage X Fenty announced the release of the limited edition Game Day collection, deemed by the brand as "the ultimate halftime haul."
The Game Day collection is available for purchase on the Savage X Fenty website while supplies last. Items range from Super Bowl LVII-branded hats, hoodies, jerseys, and sweatpants to a T-shirt reading "Rihanna concert interrupted by a football game, weird but whatever." The collection is comprised of sportswear and loungewear rather than lingerie.
Her halftime show is going to be unlike anything fans have seen before
For the past three years, Emmy-winning Super Bowl musical director Adam Blackstone has helmed the production of the halftime show, with Rihanna's marking his fourth go-around. In an interview with Rolling Stone, Blackstone reflected on the process of bringing her halftime show to life.
"It's been cool," he said. "The thing about Rihanna is that she's so creative. She is boundary-pushing at all times, so it's going to be unlike anything you've ever seen before, and we always try to push the envelope with her."
"Rihanna knows that her career has expanded different sonic palettes, from EDM to pop to hardcore hip-hop to ballads," he continued. "We're coming up with the setlist together because everybody who is a Rihanna fan has their different moments of who Rihanna is to them, and what each song means to them as well. We want to try to give a little bit to everybody." 
As for how Rihanna's baby son is being factored into the halftime show, Blackstone acknowledged that, just like the other parents on her halftime show team, her priorities lie with her baby boy. "[We're] all parents, so we all have dual priorities," he said. "I think family always comes first, but we're in every day leading up to that big day, man. It's going to be great."