Rihanna Reportedly Puts 'R9' on Hold 'Indefinitely' — Here's Why
You may have to wait a little longer for Rihanna's next album, dubbed 'R9' by fans.
At the time of this writing, it has officially been 1,625 days since the release of Rihanna's last album, 2016's Anti. But who's counting?
Rihanna previously assured fans they would have a new project at some point in 2019, but as we know, the year came and went without any full body of work from the "Love on the Brain" singer. Many people naturally assumed it would come out the following year, but a new report suggests that it could be delayed even longer.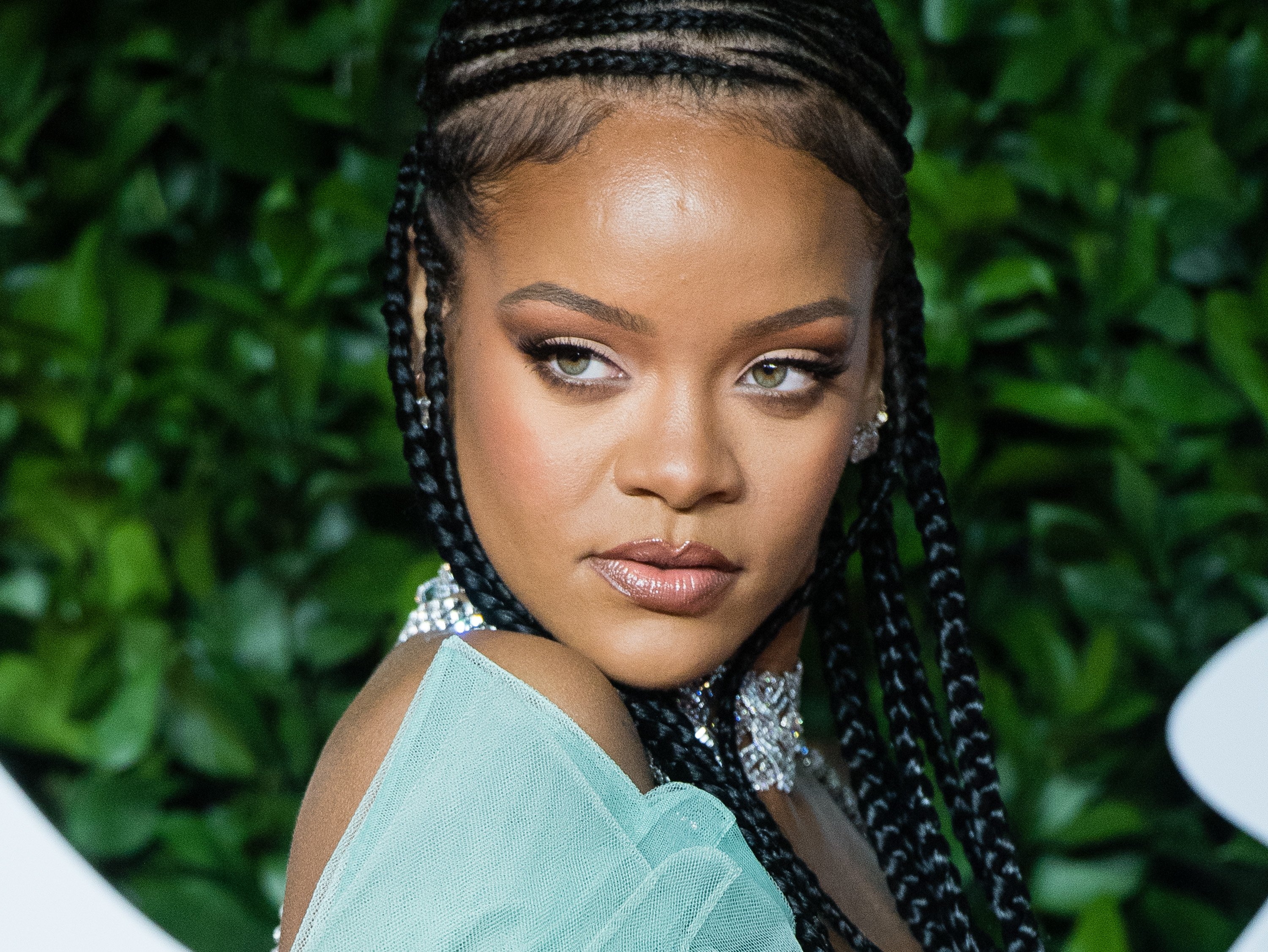 What is 'R9'?
Fans have dubbed Rihanna's next album R9 given that it will be her ninth studio album.
The singer has said it will be influenced by her Caribbean background — something fans haven't seen much of since her earlier work on albums such as Music of the Sun (2005) and A Girl like Me (2006). But she also noted to British Vogue in March that there will be many other sounds on R9, explaining, "There's just good music, and if I feel it, I'm putting it out." 
"I feel like I have no boundaries. I've done everything – I've done all the hits, I've tried every genre – now I'm just, I'm wide open. I can make anything that I want," she continued.
What's going on with 'R9'?
On July 5, The Sun reported that Rihanna has decided to hold off on releasing R9 amid the coronavirus pandemic, which has led to widespread social distancing requirements and other restrictions. In the meantime, she'll dedicate more of her time to her many other business ventures, according to a source.
"Rihanna's ninth album is on hold indefinitely," the source began (via The Daily Mail). "She wants to make her millions with beauty and is planning a new skincare line to go alongside her Fenty Cosmetics range … She's realized there is more money in the beauty game than music as record sales die down and live touring faces big competition."
The insider also claimed that Rihanna wants to continue to build her lingerie line, Fenty x Savage.
"Her lingerie range has gone down so well too that she feels she needs to strike while the iron's hot. Whenever she drops pics of her modelling the gear, sales go up," the source continued.
Rihanna herself has said her business ventures have made it hard to record music
In a June 2019 chat with Interview, Rihanna admitted her busy schedule had impacted her studio time and prolonged the release of R9.
"I used to be in the studio, only the studio, for three months straight, and an album would come out," Rihanna explained. "Now, it's like a carousel. I do fashion one day, lingerie the next, beauty the next, then music the next. It's like having a bunch of kids and you need to take care of them all."
She also acknowledged the long wait but said she would not put out anything that wasn't its best.
"It really does suck that it can't just come out because I'm working on a really fun one right now," she continued. "I'm really happy with a lot of the material we have so far, but I am not going to put it out until it's complete."
We get it. We just hope we can get it soon!
Read more: Source Shares Why Rihanna and Travis Scott Never Went Public Before His Relationship with Kylie Jenner