Rihanna Reveals How She Gets Flawless Skin
Famous actors, artists, and musicians are always keeping things fun and exciting for their fans. Rihanna is a perfect example of that. The singer who started out in the pop scene has come a long way since her debut in 2005. The ambitious performer has blown away her fans and followers with her music, dance …
Famous actors, artists, and musicians are always keeping things fun and exciting for their fans. Rihanna is a perfect example of that. The singer who started out in the pop scene has come a long way since her debut in 2005. The ambitious performer has blown away her fans and followers with her music, dance moves, personal life, and, more recently, her fashion house Fenty. Take a look back at Rihanna's path to fame and what she revealed about achieving flawless skin.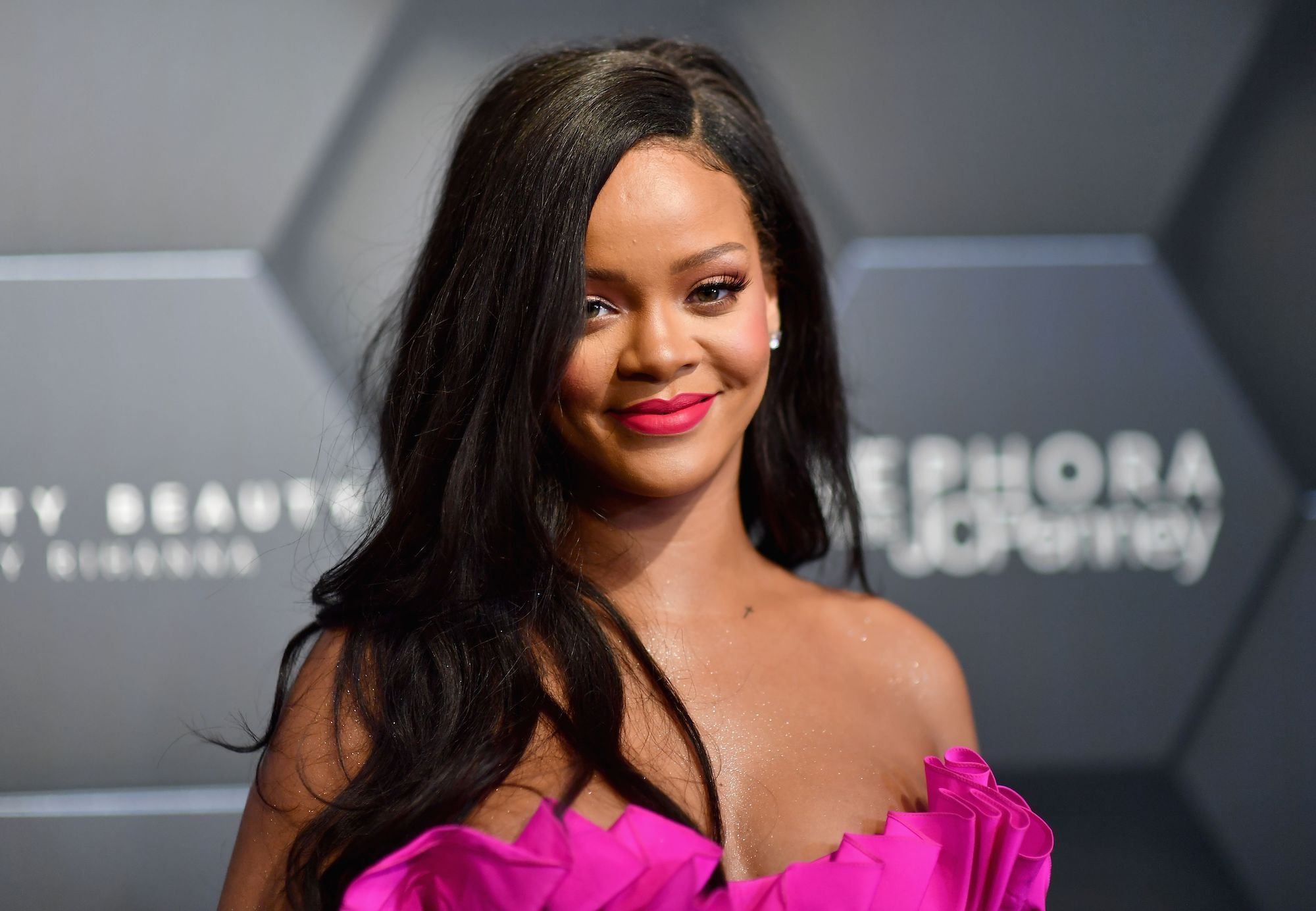 Rihanna's journey to fame
As some of Rihanna's fans and followers may have already known, the star was born on February 20, 1988, in Barbados under the name Robyn Rihanna Fenty. Much later down the line, Rihanna incorporated her family roots into her career when she selected Fenty as the name of her exclusive brand that provides consumers with high-quality beauty, skin, and clothing. Rihanna spent her whole childhood living on the Caribbean island until a friend of hers introduced her to a music producer from New York City. Soon after, Rihanna flew out to meet Jay-Z and signed to Def Jam Records at the age of 16. 
Rihanna's musical career 
Music of the Sun was Rihanna's first album and it did not disappoint. Just one year later the star's second album, A Girl Like Me, landed Rihanna a number one spot with the single "SOS." Her first Grammy Award came in 2008, and the following year the singer released yet another album. Rated R showcased Rihanna's transformation and growth since she first entered the entertainment industry. In 2010 the award-winning musician teamed up Drake to produce the sensational hit "Take Care." Many people began to speculate if anything romantic was taking place between Rihanna and the Canadian rap artist. 
2011 marked the year Rihanna released the popular and catchy song "We Found Love." Her 7th album, Unapologetic, won a Grammy for "Best Urban Contemporary Album." Rihanna surprised her fans with the release of Anti in 2016. Since then, the superstar has yet to share any more albums, but that isn't to say she hasn't been busy. 
Rihanna revealed how she gets flawless skin
In the past few years Rihanna has seemed to have shifted her attention to Fenty. The fashion and beauty house the singer founded is centered around diversity and providing products that work. Rihanna is often seen modeling the products or even giving tutorials on how to best use them. That is how so many of her fans and followers learned about how the famous musician achieves her flawless look.
Fenty just released the Pro Filt'r Soft Matte Powder Foundation, and it is already receiving raving reviews. In Rihanna's recent video she is seen putting on the brand-new product. The design of the compartment allows for an easy application process. She reviews some of the basics of the product and highlights the many advantages. The makeup's crease-resistant and sweat-resistant characteristics are just a few of the benefits. Rihanna explained how this reduces an oily or shiny look while promoting the highly-desired blurring effect.
Rihanna also shared her secret to keeping under-eye bags away. By using a foundation that is a few shades lighter, she is able to better disguise any swelling or puffiness. The brand-new product has been getting a lot of attention in the new year and definitely seems worth checking out. Rihanna's flawless skin is just one of the many amazing features of the well-loved celebrity.