Rihanna Says Her 2015 Met Gala Dress Had Her 'Scared to Get Out of the Car'
Setting aside her musical achievements, Rihanna's red carpet style has made headlines more times than we can count. Over the years, the singer has showcased many iconic looks while attending the most prestigious events in the entertainment industry.
While fans will say Rih never disappoints when it comes to her red carpet fashion, she claims there's was one outfit that didn't live up to the hype — and it's none other than the jaw-dropping yellow coat she wore to the 2015 Met Gala.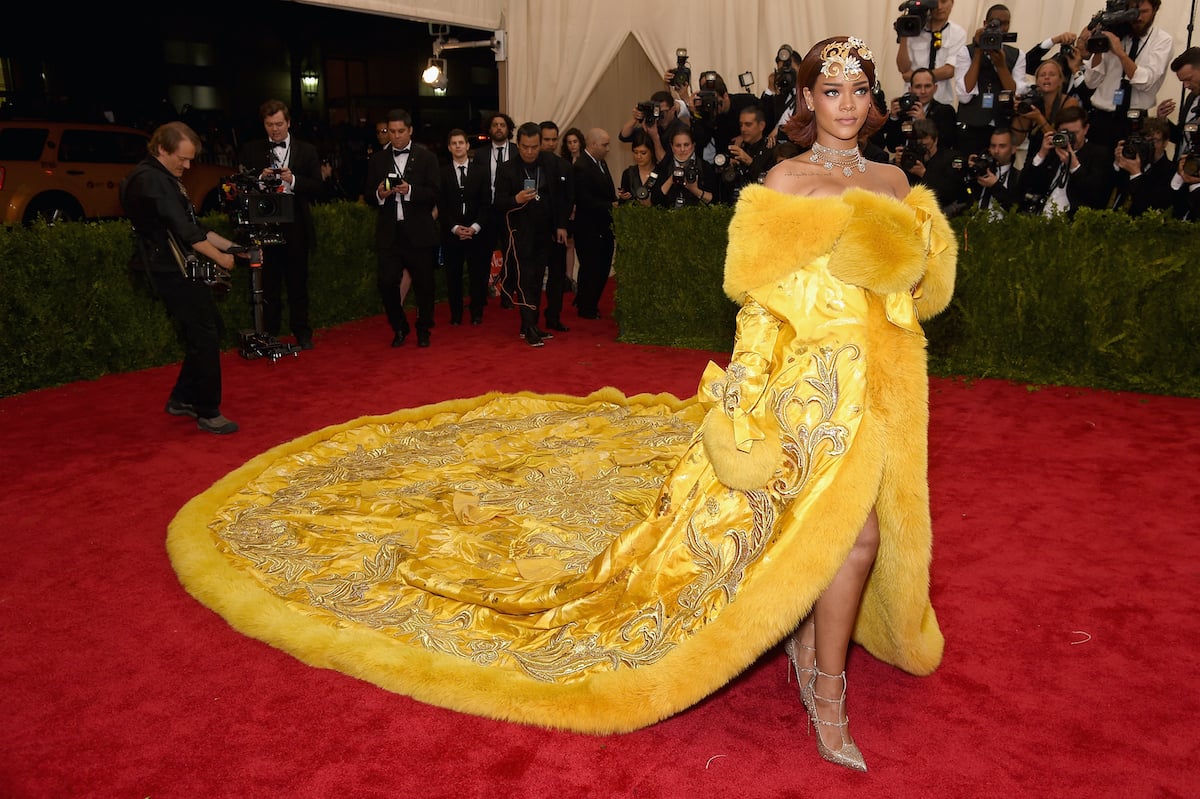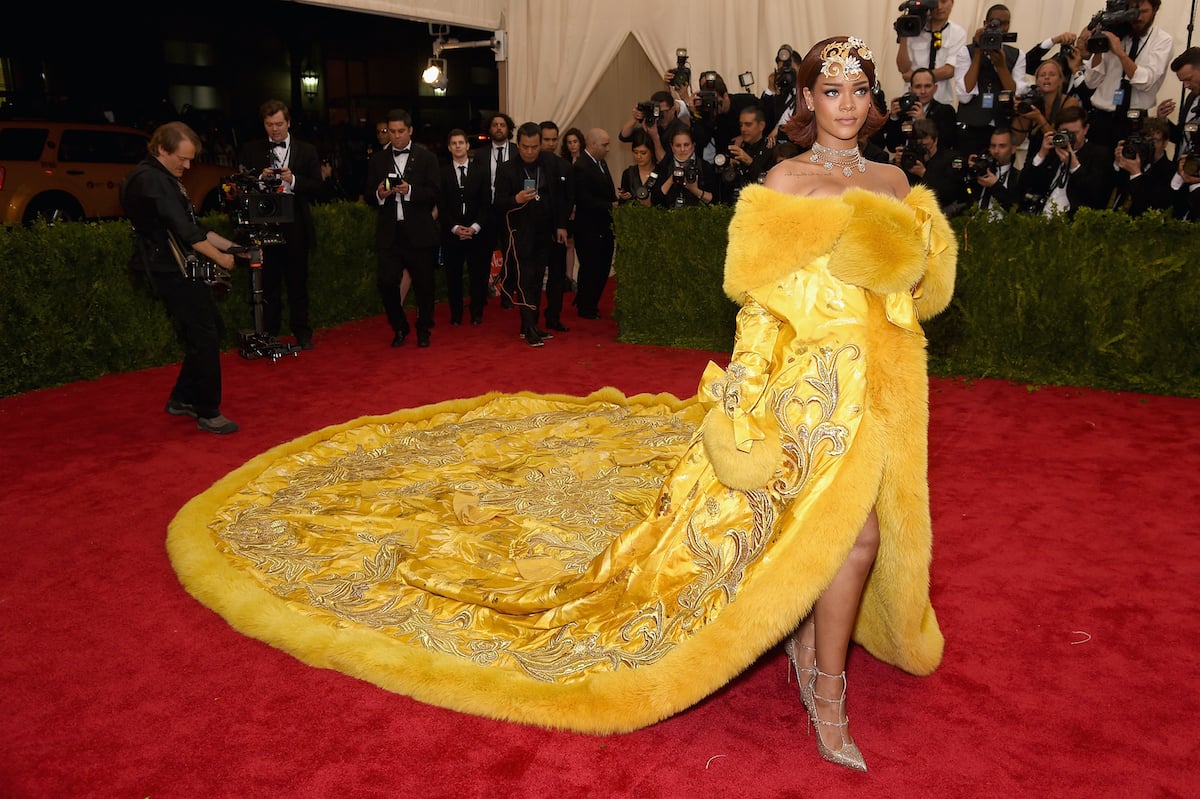 Rihanna is known for her show-stopping Met Gala looks
When you think of Rihanna's most iconic red carpet looks, there are probably several that come to mind.
While she's never failed to turn heads with her incredible fashion at events, Rih's Met Gala looks are ones that never seem to go unnoticed.
Since 2007, the "Umbrella" singer has been a showstopper at the Met Gala, donning looks that not only follow along perfectly with each year's theme but defy expectations.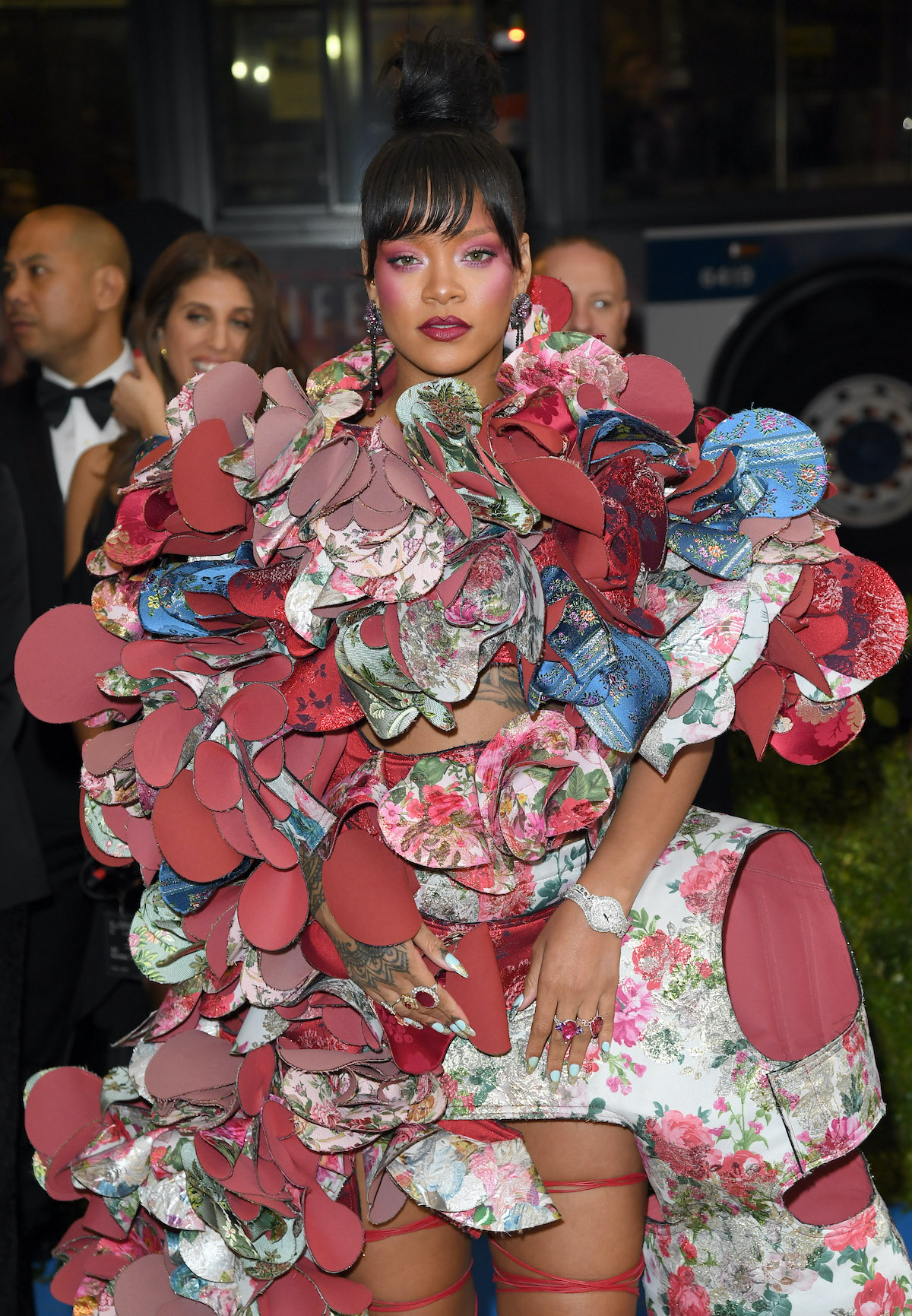 From her Catholicism-inspired look in 2018 to the uniquely stunning two-piece ensemble she wore to the 2014 Met, Rihanna's made many jaws drop at the sheer grandiose glamour she exudes while walking up the museum steps.
Rihanna's 2015 Met Gala was will forever be iconic
Though she's showcased many stunning Met Gala looks over the years, one has topped the bill of being the biggest and most iconic dresses ever worn to the event.
In 2015, Ri-Ri rendered the world speechless when she arrived at that year's Met donning a Guo Pei yellow gown with an incredibly large train.
The look was literally a work of art as it was right on the nose of that year's theme, China: Through the Looking Glass.
But while many were head over heels for Rihanna's iconic look, not everyone in attendance was a fan of the gown.
Though the dress was show-stopping, Rih thought she looked "like a clown" in it
On July 29, Rihanna sat down with Access to talk about the launch of her new skincare line, Fenty Skin.
During the interview, Rih revealed that her 2015 Met Gala gown gave her plenty of problems at the star-studded affair due to its enormous fur trim train.
"That night, the choreography of getting in the car and getting out, like we had to choreograph it," she explained. "Who sits at the door? Where does the coat go? Where do I sit?"
The singer then shared that she was extremely nervous about going out on the red carpet because she saw what everyone else was wearing and didn't think her gown went along with the theme.
"I remember being so scared to get out of that car because I felt like, 'I'm doing too much.'" she continued. "I was driving past the red carpet, and I was just seeing like gowns, and I was like, 'Oh my god, like, I'm a clown. People are going to laugh at me. This is like, too much.' I thought that. I circled like, three times, I'm not even joking, and finally, I was like, 'Whatever, let's go. Let's just go. Let's just go.' I know. I don't regret it."
Of course, it all worked out in Rihanna's favor because she further cemented her status as a style icon and even birthing countless memes.
The singer even shared which of those memes was her favorite. "The frying pan with the egg, legendary, legendary," she said.
Though Rihanna thought she was doing too much at the 2015 Met Gala, she ended up making history with the gown, which will forever be known as iconic.