Rihanna Says Her Groundbreaking Beauty Line Is Not Genius
Rihanna's beauty line is considered to be groundbreaking but the artist begs to differ.
Rihanna is one of the biggest stars in the world. Although she originally became famous for her music, these days, she is known primarily for her business savvy.
With incredibly successful makeup and clothing lines, and a rumored ninth album well on the way, Rihanna is on the top of the world. Critics and fans have applauded her ability to create new and innovative businesses. But as Rihanna herself revealed in a recent interview, when it comes to her beauty line, she doesn't feel like there's any particular genius behind it. 
When did Rihanna get her start in music?
Rihanna was born Robyn Rihanna Fenty in 1988. In her home country of Barbados, she had a particularly difficult childhood. Her father struggled with addiction and when Rihanna was fourteen, her parents divorced.
Rihanna also suffered from painful headaches to the point when doctors even started to believe that she had tumors. In order to deal with the stress she was experiencing at home, as well as the traumatic headaches, she began singing to relieve stress.
In 2003, Rihanna, along with several of her friends, scored an audition with a well-known record producer. The producer was floored by her talent and immediately scheduled her to record a demo, signing her to a record label not long after.
Rihanna spent several years working on her craft, collaborating with superstars like Jay-Z, before her big breakthrough in 2008. Her single "Umbrella" topped charts all across the United States, and fans quickly became captivated by Rihanna's exotic image and undeniable talent.
Once she started receiving acclaim, it never truly stopped. Rihanna soon shot to the top of the music industry. A few of her most popular songs include "Don't Stop the Music," "Disturbia," "California King Bed," and "Rude Boy." 
Rihanna has a wildly successful beauty line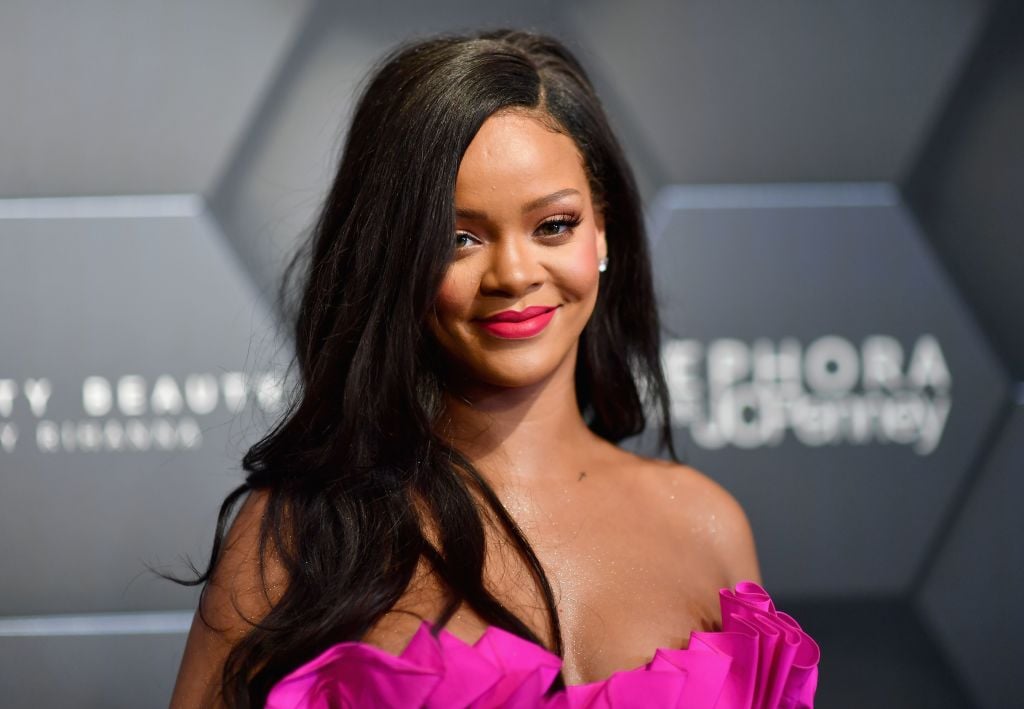 Rihanna could have spent her entire life in the music business and continued to enjoy the same level of fame. However, she has a wide variety of interests and in 2017, she launched her very own cosmetics company, Fenty Beauty. The artist has a long-standing interest in cosmetics, beauty, and fragrance, and has also released several fragrances — but with the release of Fenty Beauty, she became a high-powered businesswoman.
Not only has Fenty Beauty been praised for the high level of quality, but Rihanna has received kudos for ensuring that the line has something that caters to everyone, regardless of skin tone or type. Even those who traditionally have a hard time finding a foundation to match their skin have been able to find a solution with Fenty Beauty.
It is for that reason that her line has grown more popular year after year, with new products frequently being added to the line. Even more impressive, other makeup lines started following Fenty Beauty's example, expanding their shade ranges to try and attract and appeal to more clients. 
Rihanna thinks that her beauty line is 'normal'
Even though fans and critics might think that Fenty Beauty is truly groundbreaking, Rihanna doesn't necessarily view it that way. In a recent interview with British Vogue, Rihanna revealed that she is sometimes "shocked" by some of the reactions that she gets for her beauty line, and her decision to make it shade-inclusive.
She said: "I'm like, 'What? You thought this was like, a marketing strategy? Like I'm a genius?' It's shocking most of the time," Rihanna admitted. "In my mind, this was just normal." 
Rihanna has proven that she has what it takes to succeed at whatever she puts her mind to, whether it is music or makeup — and if her fans have anything to say about it, she will be creating and developing for years to come.