Rihanna Spends More than $1M a Year on Keeping Her Hair Fly
Rihanna's upkeep for her locks cost a pretty penny.
There's no doubt that Rihanna is a superstar. Whether it's in the music industry, fashion, or beauty, she's shown the world how it's done. And one of the things she regularly slays is how she looks. She has all the details down to a fine art, and one that her fans adore is her hair. But how much does it cost to keep Rihanna's hair looking flawless? The amount might surprise you. 
A star from a young age
Rihanna had a difficult childhood. She grew up on the Caribbean island of Barbados, but her childhood was marred by her father's drug and alcohol addiction. Her parents divorced when she was 14, and she worked hard to leave that chaos behind. 
She was only 16 when she signed with DefJam records, and the next year she released her first album, Music of the Sun. It went on to reach #10 on the Billboard album charts.
Over the course of her career so far, she's released a total of eight studio albums and two remix albums and sold more than 250 million records and singles. This makes her one of the best-selling artists of all time. She's collaborated with some huge names in the music industry, including Jay-Z, Eminem, and Maroon 5. 
Along the way, she's transformed from a sweet young star to a powerful woman known for her sexy, high-energy performances. She's also branched out into many other industries, with an impressive level of success.
Rihanna has also dipped her toe into show business, appearing in season five of the A&E network drama Bates Motel. She's also appeared in movies, including Battleship and Valerian and the City of a Thousand Planets. 
If you think that would be enough success for Rihanna, you would be mistaken. 
Rihanna built a beauty empire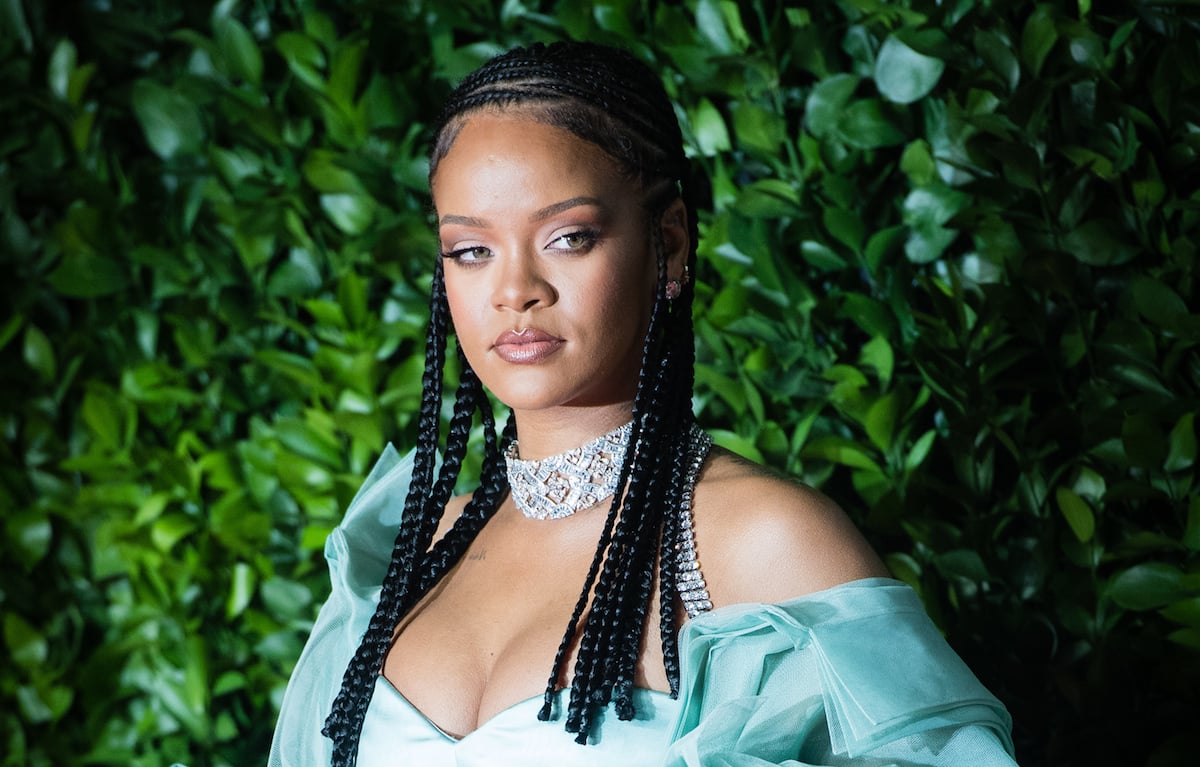 In 2017, Rihanna introduced her new makeup line, Fenty Beauty. It featured 40 shades of foundation, in an effort to include women with many different skin colors. Today the line boasts 50 foundation shades, and it's set a new standard for inclusivity in the beauty industry. 
Fenty Beauty had more than $100 million in sales in its first few weeks, and last year it generated an estimated $570 million in sales. The ground-breaking beauty company is estimated to be worth more than $3 billion. 
Rihanna went on to create the Savage Fenty lingerie line, and in May she launched a new clothing house, Fenty. The new line offers high-end clothes, shoes, and accessories. The clothes are available in sizes up to 14, striving for the same inclusive standards as Fenty Beauty. 
Of course, helping others look beautiful is a natural enterprise for Rihanna, because she is stunning. And she spends what she needs to in order to see that's true. 
The jaw-dropping cost of her hair
Through the years, Rihanna has inspired beauty mavens all over the world with her hair. She's been known to wear her hair sleek and straight, to embrace her natural texture, and to rock traditional Bantu knots.
Whether she has cherry-red locks, a shaggy blonde bob, or an inky black pixie cut, her hair always looks good. And given how much money she spends on it, that's not surprising. 
According to reports, Rihanna spends over $1 million on her hair every year. That comes out to over $22,000 per week. 
That sounds like an outrageous amount to spend on hair, and for most people, it would be. But with Rihanna's investment in the beauty industry, keeping up her appearance isn't just vanity. She is protecting her brand, and Rihanna's brand is perfection.