Rihanna's 2020 Savage X Fenty Show Features Musical Performances by Bad Bunny, Rosalía, Travis Scott, and More
Fans have been waiting for new music from Rihanna for years, and they're going to have to wait a little longer. Rihanna hasn't shown any signs that she's back on her music grind lately, instead focusing her attention on her new Fenty Skin skincare line and the latest fashion show for her Savage X Fenty lingerie brand.
The 2020 Savage X Fenty Show premieres on Amazon Prime Video on Oct. 2, and is set to feature many talented artists that Rihanna hand-picked.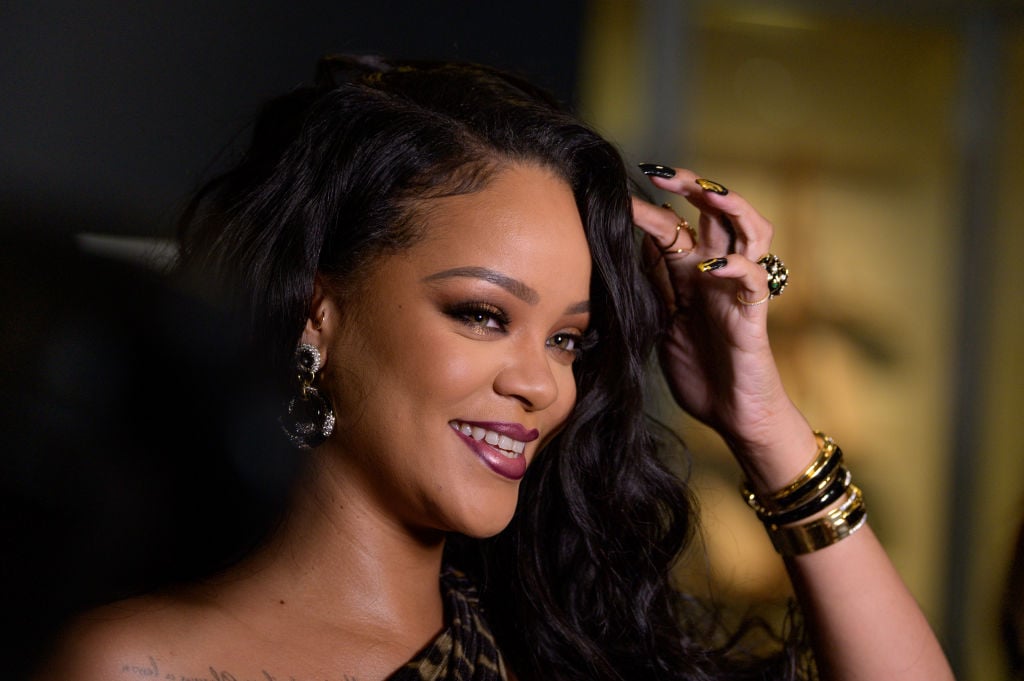 Rihanna has never performed at the Savage X Fenty Show herself
Even though she was introduced to the world as a hit-making singer, Rihanna has never performed at the Savage X Fenty Show herself. She briefly appeared in the opening of the 2019 show for a choreographed routine to a remix of her 2016 song "Woo." Even the soundtrack for the show was not Rihanna-centric; "Woo" was her only song used.
That's not to say she's never performed at a fashion show, however. She famously appeared at the Victoria's Secret Fashion Show in 2012 to perform her hits "Diamonds" and "Phresh Out the Runway." She even gave a fierce walk down the runway alongside the models themselves.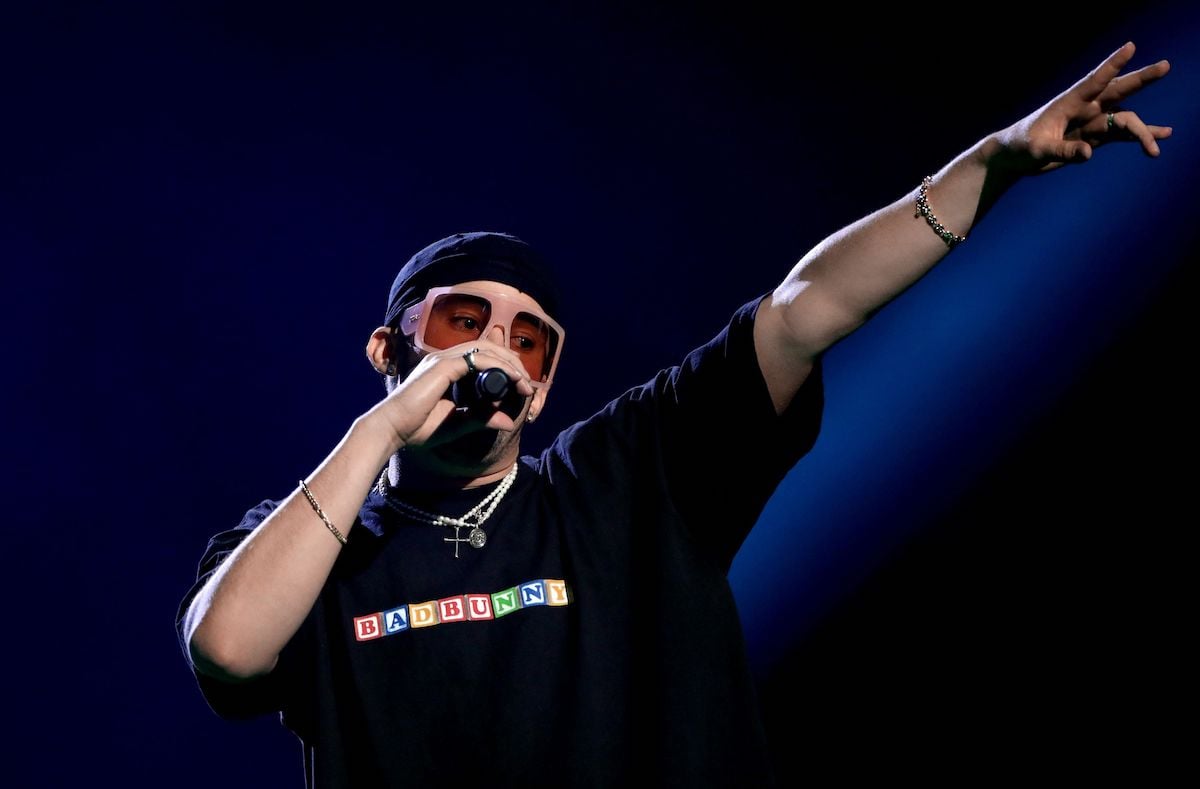 RELATED: Rihanna Invited These Celebrities to Return For Their Second Savage X Fenty Show
The 2020 Savage X Fenty Show features musical guests of all kinds
The 2019 Savage X Fenty Show had musical performances from the likes of Big Sean, Migos, Fabolous, Tierra Whack, Halsey, and more. Aside from Halsey, the show's musical segments heavily featured hip hop and rap artists that turned the fashion show into a party.
By contrast, the 2020 show features a more diverse lineup of performers. Travis Scott, Roddy Ricch, and Mustard will take the reins as this year's hip hop performers; Nigerian-American rapper Chika is also set to make an appearance, though it's not clear if she'll be performing or featured in some other way. Miguel and Ella Mai will be serenading viewers with their R&B stylings.
Similar to this year's Super Bowl Halftime Show, there will also be some Spanish-speaking artists turning the party as well. Puerto Rican reggaeton star Bad Bunny (who appeared in the halftime show himself) will be performing at the Savage X Fenty Show, along with Spanish neo-flamenco singer Rosalía.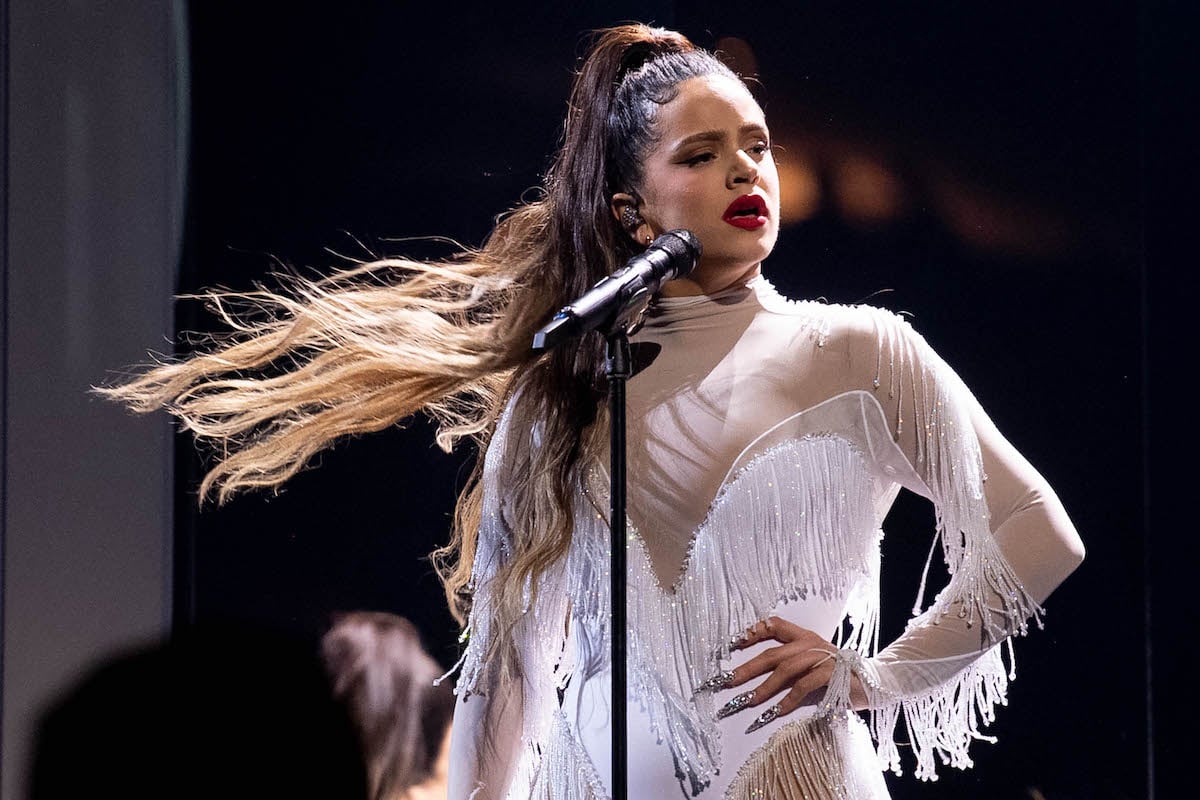 Some artists from the 2019 Savage X Fenty show are returning this year
While there don't seem to be any repeat performers this year, there are a few familiar faces who are set to appear in the 2020 Savage X Fenty Show for the second year in a row. Last year, Normani appeared in the show for a brief dance segment to Sean Paul's "Get Busy" but did not sing any songs herself. Big Sean performed alongside A$AP Ferg for their collab "Bezerk" in one of the show's standout moments.
This year, Normani and Big Sean are both scheduled to appear in the show, but the preview for the event noted that the show would be "featuring" them, rather than having them as performers. Given that Normani became Savage X Fenty's first brand ambassador last year, only time will tell what her role will be in this year's show. The same goes for Big Sean; Savage X Fenty isn't marketed towards men, so his role in this year's show remains unclear.