Rihanna's Billionaire Status Makes Her Uncomfortable: 'I Don't Want to Be This Icon'
Musician, actor, and business mogul Rihanna has built an empire. The multi-hyphenate's expansive list of projects has lifted her to billionaire status and cemented her place as the wealthiest female musician in the world. Though fans celebrated her achievement, Rihanna was slightly uncomfortable with the billionaire label. She explained why she felt uneasy.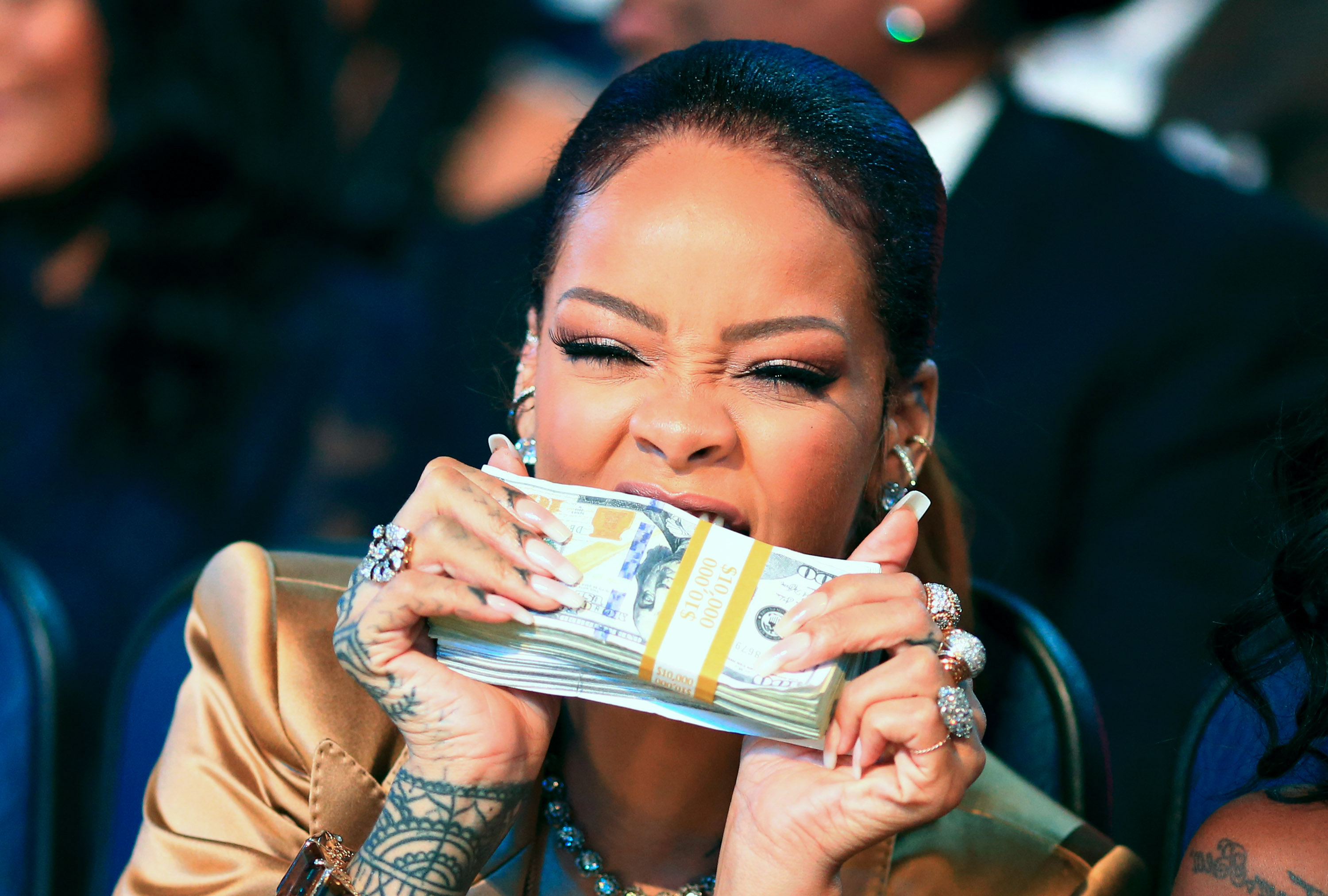 Rihanna became a billionaire because of her businesses
In 2017, Rihanna launched Fenty Beauty, a cosmetics company that made inclusivity one of its primary goals. Rihanna noticed a lack of representation for different skin tones and sought to provide a wide range of shades. The brand offers affordable but high-end products that draw far more customers than just fans of the musician. Per Forbes, an estimated $1.4 billion of Rihanna's net worth comes from Fenty Beauty.
Rihanna also has Savage x Fenty, her lingerie brand. Like Fenty Beauty, the brand values inclusivity and produces items for a wide range of body types. She launched the brand just one year after Fenty Beauty. While it hasn't reached the same level of success as her makeup brand, it has still significantly contributed to Rihanna's wealth. She pulls in $270 million from her shares in the company.
Rihanna's net worth made her uncomfortable
Though Rihanna's ascent to billionaire status is historic, she was not necessarily excited about the distinction. She noted the pressure that came with the new label and described it as slightly frightening. 
"It's scary," she told Rachel Lindsay for Extra. "I do think about it all the time. I make it a point to think about it, because I… get scared when, you know, the pedestal comes into play and we'll put you up there and they keep wanting to put you up there… I'm like, 'No, I want to be on the ground.' I want to feel my feet on the ground because I know it's not going to be a fall at all if anything, right?" 
While Rihanna has been in the public eye since 2005, the exclusivity of billionaire status felt like increased pressure.
"I don't want to be this icon… I want to remember who I am," she explained. 
Despite her trepidation with the new label, Rihanna explained that she understands that people look up to her and can see a similar rise to success for themselves. 
"I think that is what makes it worth it. That's what I want. That's what I worked for," she said. "I want to be able to share my inspiration, I want to be able to be an inspiration, and I want to be inspired by even my fans, people who look up to me, I look up to them. And it's mutual respect that I have because I wouldn't be here without them."
She strives to make good use of her wealth
Rihanna gives people another reason to look up to her: her charitable donations. The Clara Lionel Foundation, her nonprofit organization, funds education and emergency responses to natural disasters. They also focus on communities impacted by climate change. 
She also donated $5 million to charities fighting the coronavirus (COVID-19) and provided the state of New York with personal protective equipment. Clearly, the artist is trying to do good with her wealth.