Rihanna's 'Traumatic' First Kiss Entailed 'Entire Saliva Glands' In Her Mouth
Rihanna is one of the music industry's biggest stars, a woman who has released hit after hit. She's also a power player in business and has achieved success with her Fenty Beauty product line.
While fans wait eagerly for new music from the star, Rihanna herself seems to be in no real hurry to launch the long-awaited new album. Instead, she is focused on her businesses and other personal projects, including a potentially serious relationship with another hot music star. 
Rihanna's high-powered boyfriends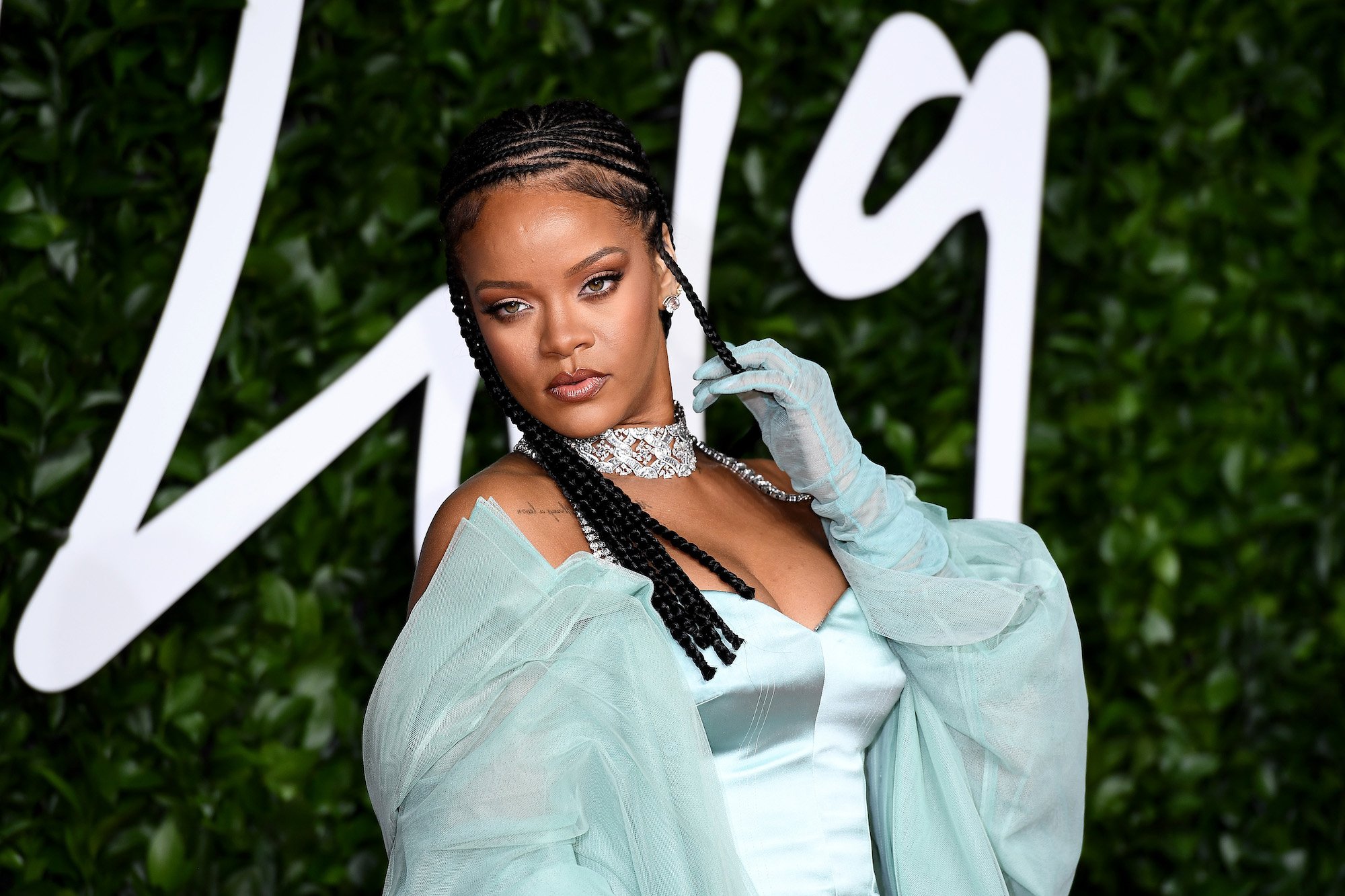 Rihanna entered the music industry in the early 2000s, catching the eye of some music industry executives with her beauty and poise. She rose to fame in 2007, with the release of her album Good Girl Gone Bad.
The album launched several hit singles and established Rihanna as a sex symbol. Fans couldn't get enough of Rihanna's style, her attitude, and the way that she always danced to the beat of her own drum.
In short order, Rihanna's personal life became the subject of speculation. Over the years, she has been linked to some truly big names.
Not long after she became a star, she entered a relationship with fellow artist Chris Brown. However, their romance went up in flames when he physically assaulted her in 2009.
While it took Brown's career some time to recover, Rihanna rebounded with Drake, and later, basketball player Matt Kemp. In the past few years, Rihanna has been linked to celebs like Leonardo DiCaprio, but it wasn't until 2017 that the superstar entered into a serious relationship – with a high-powered businessman whose net worth came close to rivaling Rihanna's own. 
Who is Rihanna currently dating?
In 2017, Rihanna started dating a Saudi Arabian businessman named Hassan Jameel. The two spent a lot of time together at various fabulous destinations all over the world, and many fans believed that Jameel would be the man to lock down the superstar.
Still, by January 2020, after nearly three years of dating, Rihanna and Jameel parted ways.
Only days after Rihanna and Jameel split, she was linked to a new man — fellow artist A$AP Rocky. The two have known each other for years, but various reports state that things turned romantic only recently. While neither Rihanna nor her new man has spoken out publicly about their romance, they have been spotted out at upscale restaurants in New York City, prompting speculation that things are pretty serious. 
What did Rihanna say about her first kiss?
No one is sure what could happen between Rihanna and A$AP Rocky — if, in fact, the two are truly in a relationship. Still, Rihanna has been very open in the past about some of her other relationships, and once, she even detailed her first kiss to Rolling Stone.
In the interview, which was conducted early on in her career, Rihanna got frank, admitted that she was a "late bloomer" and wasn't very interested in boys until later on in high school. Speaking of the kiss, Rihanna stated: "my first kiss was in high school, and it was the worst thing ever. He pretty much dumped his entire saliva glands into my mouth. It traumatized me. I didn't kiss for, like, ever."
These days, fans have to assume that Rihanna has overcome any reservations about kissing that she might once have had.