Rihanna's Mac and Cheese Recipe Controversially Calls For Ketchup, Yellow Mustard, and Pepper Sauce
Learn more about Rihanna's controversial mac and cheese recipe.
Rihanna is known for many things — her record-smashing Fenty Beauty makeup line, her unique lingerie collection, her racy music videos, and most prominently of all, her plethora of hit songs. As an entrepreneur and creator, she clearly has no equal.
Still, few of her fans realize that Rihanna is a closet foodie in addition to all of her other talents. With some rumors swirling that Rihanna is preparing to release her very own cookbook, fans are looking to the recipes that she has shared over the years, including a somewhat controversial recipe for a classic comfort food. 
Rihanna is a woman of many talents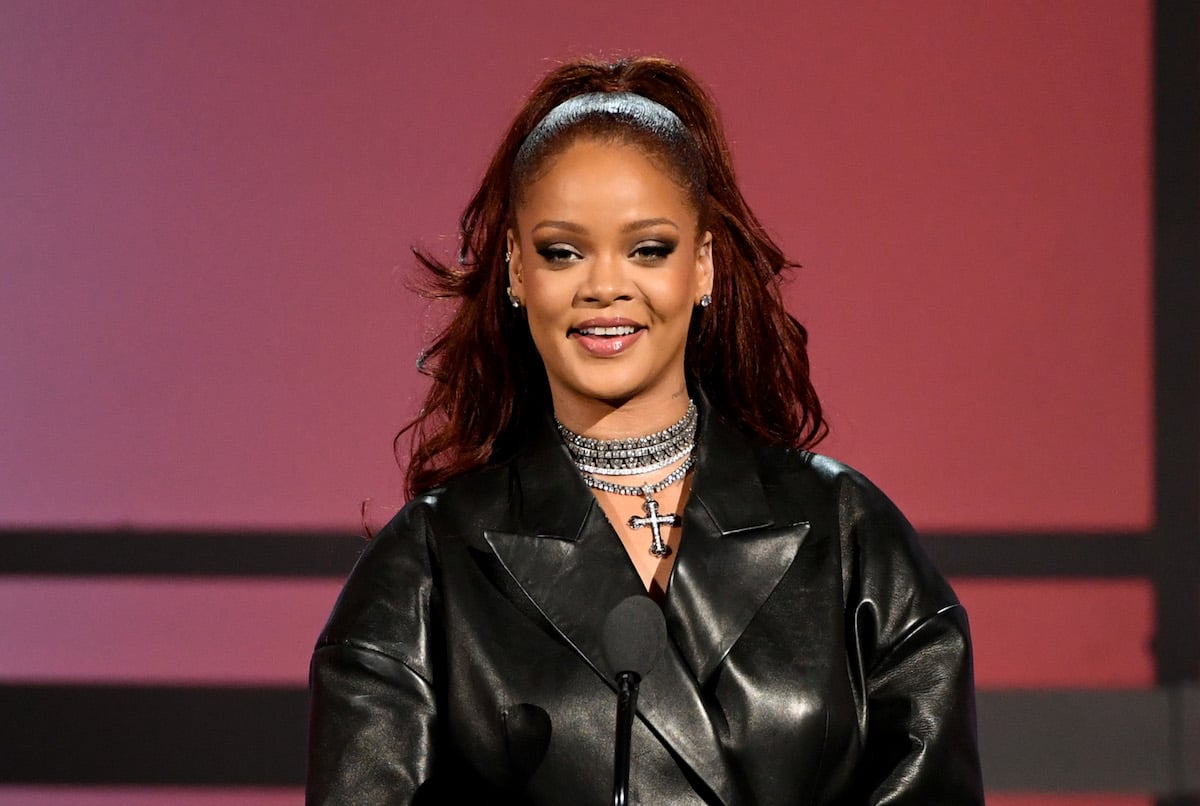 Rihanna first rose to fame in 2007, with the release of her third studio album, Good Girl Gone Bad. Her songs, "Umbrella" and "Rude Boy" catapulted her to the top of her charts, and over the years, she grew one of the biggest fanbases in popular music.
Rihanna continued to write, record, and release songs in the years following the success of Good Girl Gone Bad, collaborating with fellow superstars like Drake, Eminem, and Kanye West. Rihanna is considered to be one of the bestselling musical artists of all time, with fourteen number one songs.
Still, her influence extends far beyond popular music. She is an entrepreneur, who has received acclaim for her inclusive, groundbreaking Fenty Beauty makeup line. These days, Rihanna is on hiatus from music (although rumors continue to circulate regarding the release of a possible new album) but still working hard on projects that inspire her, from clothing to acting. 
Is Rihanna releasing a cookbook?
While Rihanna is known in the music industry as a sex symbol, she has never been afraid to blaze her own trail. The artist is a known foodie and doesn't mind indulging on a daily basis, rather than starving herself to fit an industry standard. Rihanna's personal chef, Debbie Solomon, has revealed that the artist loves Caribbean food, and often chooses dishes like lamb shank, chicken carbonara, and curried chicken with rice.
Fortunately for fans, there might be an opportunity in the near future to recreate all of Rihanna's go-to meals and treats. According to a report from The List, Rihanna is working on a brand-new cookbook, release date yet to be determined. The report states that the cookbook will include recipes for all of Rihanna's favorite meals, such as Shepherd's pie, mac and cheese, fresh fish, and dishes inspired by her Barbados roots. 
What odd ingredients are featured in Rihanna's recipe for mac and cheese?
Rihanna's mac and cheese recipe is actually available now, for those fans who are too impatient to wait for the cookbook. The artist has opened up several times over the years, raving about her love for her unique mac and cheese. In 2014, Rihanna opened up to Esquire, claiming that her mac and cheese recipe happened by accident, but that she "fell in love with the taste and texture, so I've been making it to perfection ever since."
Rihanna's recipe starts out simply enough, with boiled elbow macaroni. However, her recipe calls for sautéed veggies, including onion, bell pepper, and spring onions, cooked together and added to the cooked elbow macaroni — along with a quick cheese sauce comprised of Colby-Jack cheese, mustard, ketchup, and hot pepper sauce. If the sauce seems too thick, Rihanna recommends adding water until it hits the perfect consistency. Finally, the mac and cheese is garnished with more spring onions. This recipe might certainly be unconventional, but for Rihanna, it hits all the right notes.
Stay tuned to Showbiz Cheat Sheet for all the latest entertainment news!