Rihanna's Net Worth: She's Officially the Richest Female Musician in the World
Rihanna has built an empire, and she has now become an official billionaire. The singer and entrepreneur from Barbados, whose full name is Robyn Rihanna Fenty, is now the richest female singer in the world. She's the second richest female entertainer in the world now, behind only mega-star Oprah.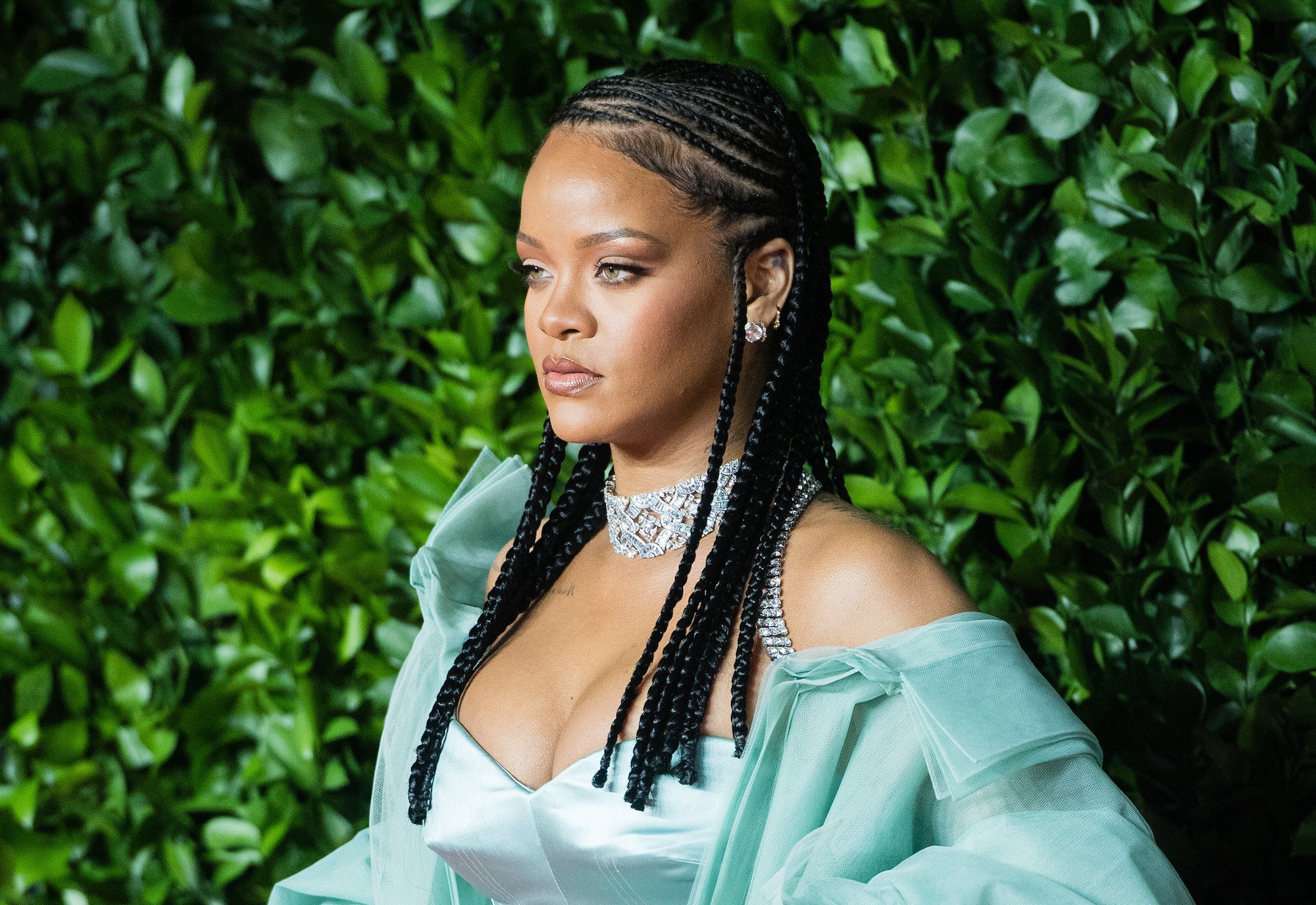 Rihanna started in music, but then branched out into beauty and lingerie. She's even appeared in movies and television, landing roles in Ocean's 8 and Battleship, among others. 
Rihanna is officially a billionaire
According to Market Watch, Rihanna officially joined the ranks of billionaires around the world this year. At only 33 years old, Rihanna's net worth is now $1.7 billion. That makes her the richest female musician in the world and the second richest female entertainer overall. 
She may be the richest female musician in the world, but it wasn't all music that launched her into the billionaires club. Rihanna is an entrepreneur, too. She's been quiet on the music front lately, but her Fenty Beauty line is roaring.
Fenty Beauty accounts for most of her net worth
Rihanna launched Fenty Beauty just a short time ago, in 2017. The brand was modeled on diversity and offered over 50 shades of foundation at the beginning. Models were diverse, of varying skin tones and body shapes. Her branding resonated with her audience, and Fenty Beauty took off. 
Fenty Beauty was a partnership with Bernard Arnault, who is the richest man in the world, and owner of LVMH, or Louis Vuitton Moet Hennessy. LVMH is a luxury goods brand and is the parent company of make-up retailer Sephora. Rihanna is the first black woman to head a brand for LVMH.
It turned out to be a good partnership. Fenty Beauty, according to Market Watch, accounts for $1.4 billion of Rihanna's net worth. In the first full year, Fenty Beauty reported $550 million in revenue. Even through COVID-19 lockdowns and economic uncertainty, Fenty Beauty continued to grow. New products launched during the pandemic were well-received. 
While Fenty Beauty accounts for most of Rihanna's net worth, she has also launched a lingerie brand, Savage x Fenty. She launched it in 2018, just a year after Fenty Beauty. It is also a success, having brought in $115 million. Fenty Beauty and Savage x Fenty seem to be keeping her busy: Rihanna hasn't released any new music since 2016's "Anti" album. 
Rihanna started as a musician
Rihanna was discovered and signed in 2005. What followed was a decade of a meteoric rise to stardom and fame. Her first two albums had a very Caribbean feel, but her third, Good Girl Gone Bad, brought in more pop and dance elements. It was released in 2007. Her single off that album, "Umbrella", netted her a Grammy.
She followed that up with four more albums: Rated R, Loud, Talk That Talk, and Unapologetic. They were released yearly from 2009 through 2012. Singles from each album topped charts. She has worked with a number of other artists, including Shakira, Drake, Ne-Yo, Kanye West, and Adam Levine. 
Her eighth album was released in 2016, called Anti. This album included her hit single Work, and it became her second highest-selling album.
Overall, Rihanna has sold over 250 million records. She has earned 9 Grammy Awards. Along with her Grammy Awards, she has 13 American Music Awards and 12 Billboard Music Awards. Rihanna even holds 6 Guinness World Records.
She hasn't released any music since 2016, though she has performed. It might be that Fenty Beauty and Savage x Fenty are demanding her attention, but hopefully, we'll hear some new music soon.