Rihanna's Record Label Once Gave Her a Shiny $160K Gift
Not only has Rihanna become one of the most popular and successful artists today, but she's also been spending time putting her money and efforts into good causes. With that said, despite her massive current net worth, she, like most people, did not come from much.
So, when she first started getting rich and famous, it took her a while to adapt to her new lifestyle. Every lavish gift and expensive present that she got was new to her, so she was extremely thankful for it all. Here's a look at the time that her record label gave her a brand-new $160,000 Porsche.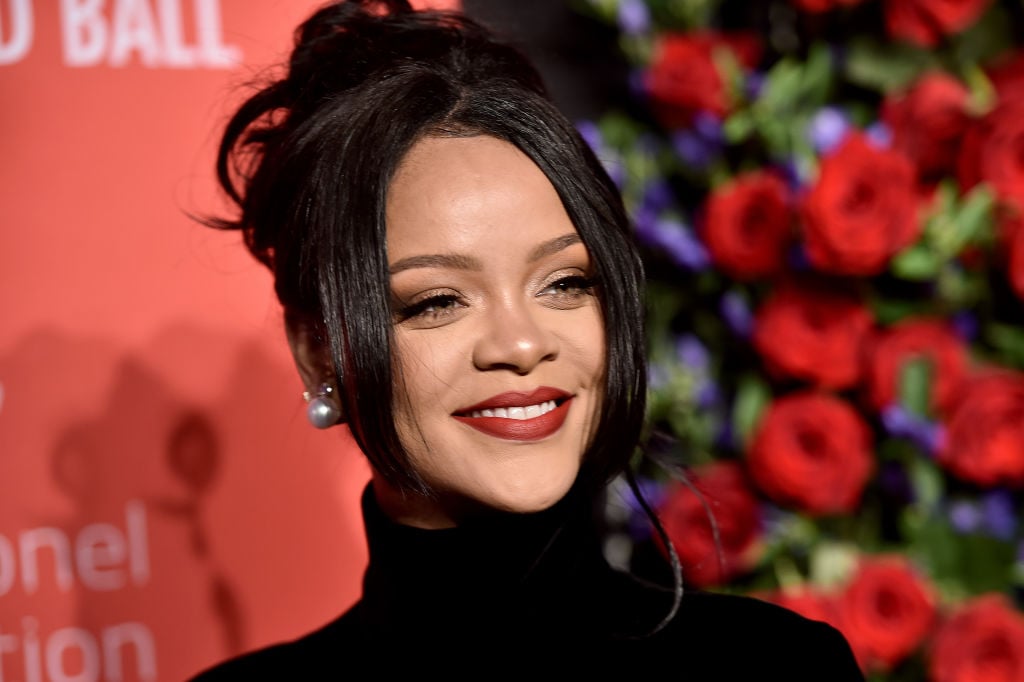 Rihanna's career at the time
In 2012, Rihanna was already a big name, but her success was still relatively fresh. She released her song, "Umbrella" in 2007, and it blew up around the world and became a massive hit. "Umbrella" was released under Def Jam records, and it featured Jay-Z, who would later become a bigger part of her life.
Jay-Z was the president of Def Jam at the time, and he quickly took interest in her. In 2008 however, Jay-Z founded Roc Nation, and then, in 2010, Roc Nation became Rihanna's manager. By 2014, she had left Def Jam and signed with Roc Nation entirely.
All the meanwhile though, her professional relationship with Jay-Z continued growing, and she eventually became friends with his wife, Beyoncé. At one point in 2012, it became clear where her loyalty was.
Although she was still signed with Def Jam at the time, it was clear that Roc Nation was closer to her heart. And it didn't take long before Jay-Z's Roc Nation showed how much it loved Rihanna, too. 
That $160,000 Porsche that Jay-Z's Roc Nation bought
According to the Huffington Post, in 2012, Roc Nation gave her a brand-new Porsche 911 Turbo S. This wasn't just any other Porsche, either. Rihanna posted pictures of the car to her Instagram, and not only did she call it a "bad ass" car, but Roc Nation also customized it with a pair of Roc Nation-themed stripes. 
Motortrend said that her car came with a 3.8-liter six-cylinder engine that generated 530-hp and 516 lb-ft of torque. Not only that, but Motortrend said that this powerful engine, when combined with the small size of the Porsche, allowed it to be the fastest car that Motortrend tested in 2012.
It went from 0 to 60 MPH in just 2.7 seconds, which was much faster than other sports cars such as the Lamborghini Aventador or the McLaren MP4-12C.
This Porsche starts at $160,000, however, it probably cost more since Jay-Z and Roc Nation did customize it a little. It's not clear how much this expensive gift cost in total.
The other cars in Rihanna's garage
Rihanna is now worth north of $600 million, so her label doesn't need to give her lavish cars anymore. In fact, nowadays, she gives millions back to charities and worthy causes. On top of that though, she also has plenty of money left over that she sometimes spends on cars.
That said, she doesn't seem to like cars very much. However, she does like to give cars away as gifts, just like Roc Nation did. For example, Motor1 reported that, in 2013, despite her rough history with her ex-boyfriend, Chris Brown, she bought him a rare $1 million Mercedes. 
This was a Mercedes-Benz SLR Stirling Moss, and Motor1 said that only 75 were ever made. This rare supercar has a 5.4-liter engine that generates 651-hp and 605 lb-ft of torque, according to The Drive. Thanks to its lightweight design and that powerful engine, it can hit a top speed of 217 MPH.