Rina Sawayama Shares She Wrote a Song With RM From BTS: 'I Don't Think Anything Happened to That Song'
Can fans look forward to a new release from BTS and Rina Sawayama? Here's what we know about RM and Rina Sawayama's virtual writing session.
A British pop star and a K-pop idol might not have a lot of time to collaborate. However, according to one video of Rina Sawayama, she had a "top secret" writing session with Kim Namjoon of BTS, a rapper also known by his stage name, RM. What happened to that song, though, fans may never know. 
BTS collaborated with other artists in the past
With about seven years of experience since their debut, BTS has since worked with a number of celebrities. That includes Halsey, who performed alongside the boy band for their award-winning 2019 song, "Boy With Luv." Most recently, the boy band included a version of their song "On" with Sia for the album, Map of the Soul: 7. 
For the BTS World soundtrack, though, there were songs featuring artists like Juice WRLD, Charli XCX, and Zara Larsson. Turns out, there was even a collaboration with "Cyber Stockholm Syndrome" artist, Rina Sawayama, in the works. 
Rina Sawayama said she virtually wrote with RM of BTS
For one video with Heat World, Rina Sawayama answered fan questions and comments about her music. She even shared that she collaborated with one of the members of BTS. That was Kim Namjoon, better known as RM, the rapper and leader of the boy band. 
"Okay, but can we collectively agree that @rinasawayama and Namjoon need to collab asap? I think yes is an understatement," one fan said of the two musicians. 
"We've actually spoken, we've written virtually together which is a bit top secret but I don't think anything happened to that song but maybe if you guys pester him enough, he'll work on it or something. [I don't know,] man, they're just so busy," Rina Sawayama said during the video. 
One Rina Sawayama shared the announcement, fans took to social media, sharing their excitement. She even became a top trending topic on Twitter, with some fans wondering what will happen next with this "top secret" project.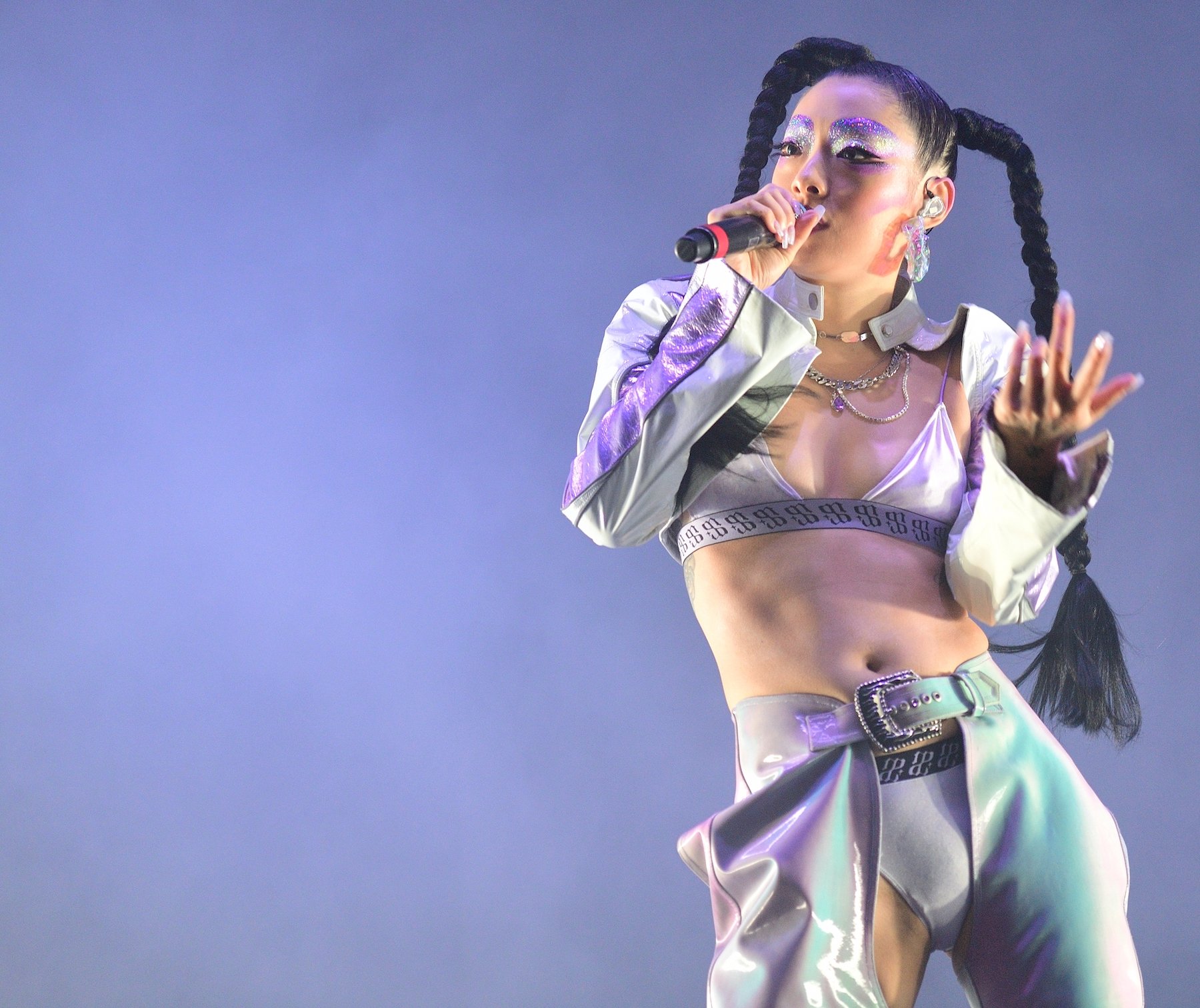 There's no word regarding when, or if, this song will premiere
Based on how Rina Sawayama described the collaboration, it doesn't look like the song will be released anytime soon. Of course, both Rina Sawayama and the BTS boys have been considerably busy. Rina Sawayama released her studio album, SAWAYAMA earlier this year, while BTS promoted songs like "Black Swan" and "On" worldwide. 
However, as a solo artist, RM collaborated with Lil Nas X for a version of "Old Town Road," even performing with the artist at the 2020 Grammy Awards. He also writes for BTS songs, along with members like Suga and J-Hope. 
Fans hope for a peek into this collaboration. Until then, music by BTS, including the single "Stay Gold" and Map of the Soul: 7, is available for streaming on platforms like Spotify and Apple Music.