Ringo Starr Called Out Paul McCartney's Brother-in-Law at a Beatles Meeting Over a Shocking Request
Ringo Starr was the final piece of the puzzle for The Beatles before they hit the big time. He once said joining the band was like going to a new school since he didn't know anybody. That didn't last. Ringo formed close relationships with each of the other Beatles, and the only child referred to his bandmates as brothers. The Fab Four fought like brothers, especially as their split loomed in 1969. That's when Ringo called out Paul McCartney's brother-in-law at one of the final Beatles gatherings.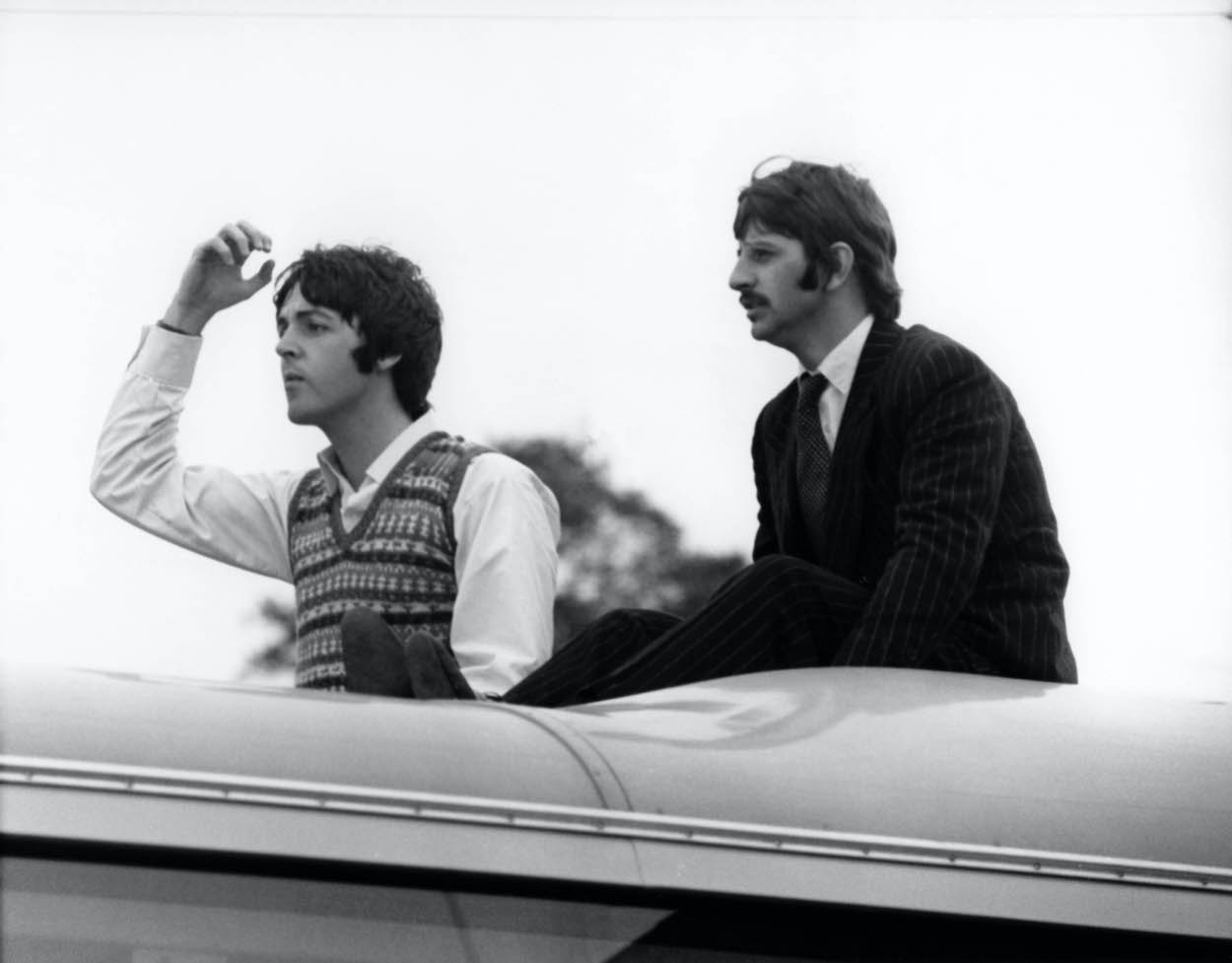 One business deal might have been the nail in The Beatles' coffin
The story about The Beatles' break-up is practically ingrained music knowledge. Ego clashes, messy business deals, artistic differences, and in fighting were constant and pelted the hull of the once unsinkable ship known as The Beatles.
Behind The Beatles' internationally popular music was a maze of business deals involving the band and its members. One was Northern Songs, Paul and John Lennon's publishing company. Northern Songs published Ringo and George Harrison's early Beatles tunes.
In early 1969, however, the business managers who owned the largest stakes in Northern Songs sold the company off to Britain's Associated Television (ATV) without telling John and Paul. (The Beatles: Get Back foreshadowed the enmity that came after the sale). In September 1969, they and their Beatles bandmates (minus George) attempted to buy back controlling interest. 
It seems unbelievable, but that is when it got messy. So messy that Ringo called out Paul's brother-in-law at one of The Beatles' final contentious meetings.
Ringo Starr called out Paul McCartney's brother-in-law over a business deal
Manager Allen Klein represented John, George, and Ringo's interests in Northern Songs/ATV deal. Meanwhile, Paul's brother-in-law, John Eastman, represented him. Eastwood pushed for Paul to have equal voting rights to the others, meaning three votes for Paul against one each for his bandmates.
As Peter Doggett writes in You Never Give Me Your Money, Eastman shocked Klein when he pushed for the 3-to-1 voting ratio for Paul. That's when Ringo called out Eastman for the surprising power move. 
"I cannot believe what you are saying. Do you mean that Paul should have as many votes as all of us? … Look, the more and more we talk, it seems like you're trying to split us, not keep us together."

Ringo Starr to Paul McCartney's brother-in-law in 1969
Ringo fired back at Eastman and called him out for trying to break up the band. The group might have been too far gone by then. The Beatles officially ended at Disney World in 1974, but the band stopped recording together just a few months after the meeting where Ringo called out Eastman for his shocking request.
Why Ringo might have fired a shot at Paul's brother-in-law over the shocking voting request
According to Doggett, Paul expressed his surprise at the 3-for-1 voting request. 
"John, that can't be right, why should I have as many votes as all of them?" Macca said, per Doggett. To which Eastman replied, "'If we become unhappy, we should want to be able to vote with the other side." That prompted Ringo to call out Eastman for trying to split the group.
The world may never know whether or not Paul was acting. But after he tried to take control of the band's creative direction (Magical Mystery Tour, the Let It Be sessions at Twickenham Studios) the optics, at least to Ringo, were that Paul was attempting to also take control of the business interests, too. In the wake of Brian Epstein's death, Ringo, John, and George wanted Klein to manage the band while Macca pushed for Eastman to take over. 
As Doggett makes clear in You Never Give Me Your Money, Paul shared The Beatles' complicated business issues with the Eastman family not long after he started dating Linda. They were married by the time of the contentious September 1969 that saw Ringo take a shot at John Eastman. 
Macca asserted creative control of the Fab Four in the late 1960s and pushed for Eastman to manage them when the other three favored Klein. Ringo Starr clearly felt he had to call out Paul McCartney's brother-in-law over a shocking request as The Beatles fell apart in late 1969.
For more on the entertainment world and exclusive interviews, subscribe to Showbiz Cheat Sheet's YouTube channel.