Ringo Starr Swears by This Regimen to Looking Decades Younger at Age 80
At last night's Grammy Awards broadcast, most of the attention was on the award winners: Beyoncé, Taylor Swift, Harry Styles, and Billie Eilish.
But at the evening's final award of Record of the Year, all eyes — and slacked jaws — were on presenter Ringo Starr. The musician, who turned 80 in 2020, shocked many with his hale, hearty, and youthful appearance.
Here's how Ringo says he keeps himself looking so well.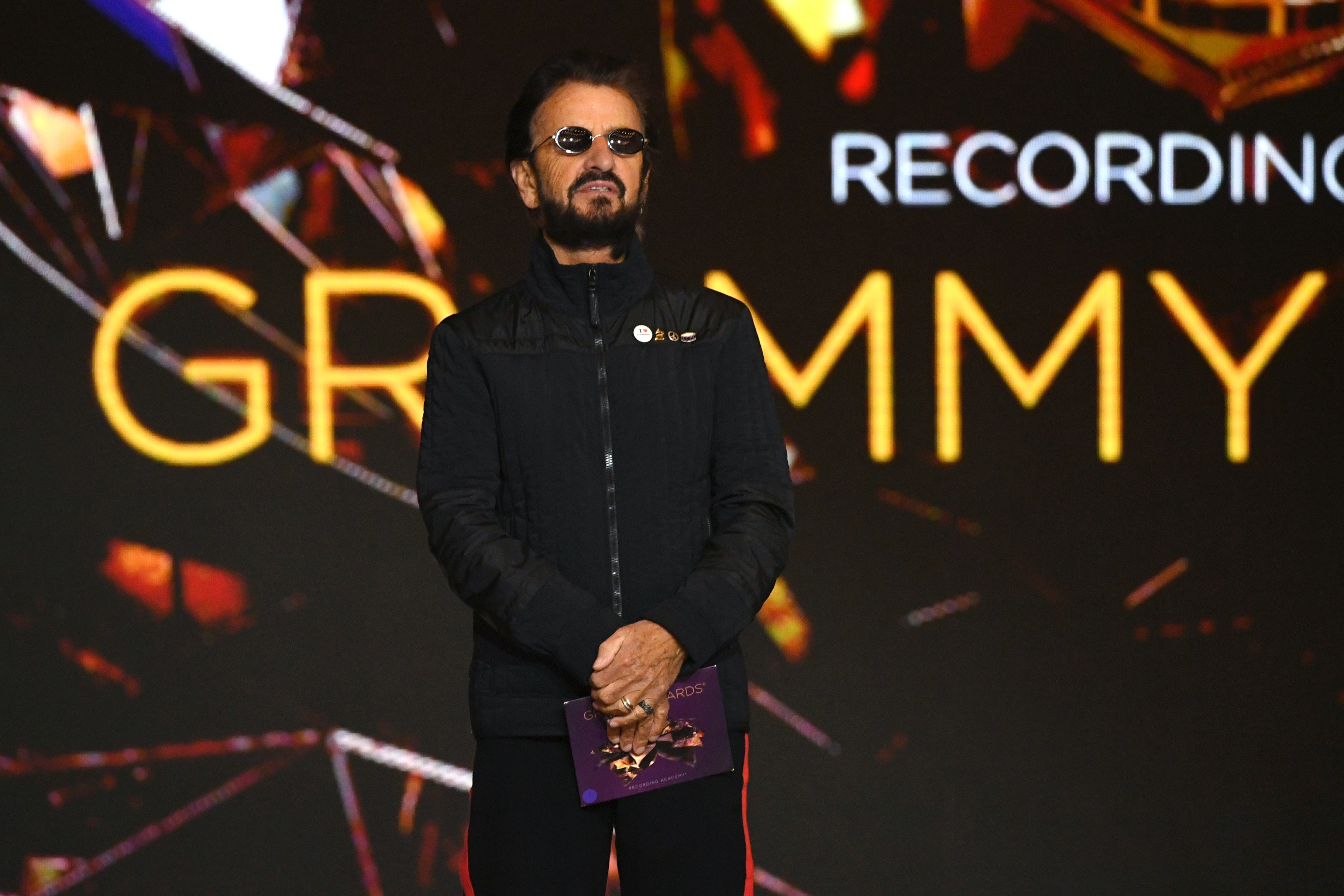 Starr turned 80 in 2020
The former Beatle drummer celebrated his 80th birthday last year in a slightly different way than usual. Thanks to the pandemic, what would normally have been a big bash was still a big bash – just from a distance, as the musician told Rolling Stone at the time.
"I love birthdays," Starr said.  "This year is going to be a little different. There's no big get-together, there's no brunch for 100. But we're putting this show together – an hour of music and chat. It's quite a big birthday."
The music and chat Starr spoke of included his friends and big names in music such as Paul McCartney, Sheryl Crow, Gary Clark Jr., Sheila E., and Ben Harper.
Starr used the star-studded event to benefit causes important to him, including the David Lynch Foundation, MusiCares, WaterAid and Black Lives Matter Global Network, as he tweeted at the time.
"As my brother Paul said, The Beatles always stood for equal rights&justice and I've never stopped working for peace&love ever since," Starr said in his 2020 post. "#blacklivesmatter, #peaceispossible — I send my peace love & continuous support to everyone marching & speaking up for justice & a better world."
The drummer hasn't stopped performing
Starr has remained musically active, and has mainly stayed in the public eye through his Ringo Starr and His All-Starr Band concert tours featuring, of course, the drummer along with other big names.
Among those who have joined the Yellow Submarine singer on tour since he started the effort in 1989 have been former Eagle guitarist (and Starr's brother-in-law) Joe Walsh, saxophonist Clarence Clemons, Bruce Springsteen, Andy Summers of The Police, percussionist Sheila E., and many more.
Speaking to Billboard in 2019 about how the band got its start, Starr recalled, "For me (the band) was one of those magical moments because it's something you don't plan. Somebody went to my lawyer in L.A. and asked if I'd like to put a band together and go on tour. I don't know what happened — I said yes! And then I realized I didn't have a band so I thought, 'Well, I'm just gonna call up old friends and they can sing and I'll sing and we'll all play together.' That's how the first one got started."
Former Beatle Starr says age really is just a number
Foremost of all, the Photograph singer credits his good health to getting help in the late 1980s for the alcoholism he was mired in from his Beatles days.
As he told Rolling Stone in 2019, "I was afraid at the beginning. [I thought,] 'I don't know how you do anything if you're not drunk.' That's where I ended up. I couldn't play sober, but I also couldn't play as a drunk. So when I did end up in this rehab, it was like a light went on and said, 'You're a musician, you play good.'"
And he's remained sober in the decades since then, looking better than ever. His appearance on the 2021 Grammy Awards telecast had many tweeting their astonishment at how much Starr doesn't look 80.
His secret, he admitted, is no secret at all: "I am a vegetarian, I have broccoli with everything and blueberries every morning. I just do stuff that I feel is good for me. I've got a gym and I'm in there between three and six days a week."
Starr acknowledged turning 80 freaked him out a bit but he reminded himself, and us, that age is just a number: "Man, I'm only 24 in here. And I'm still doing what I love to do. I'm still in the music business. Turning 80 is far out. It's like, 'What!' It's a difficult one, 70 was easy but this is totally different."