The Ringo Starr Hit Penned by John Lennon and the Evening at Home That Reportedly Inspired Him to Write It
Find out more about the hit song John Lennon wrote for fellow Beatle Ringo Starr after The Beatles' break up — and the interesting night at home that inspired Lennon to write it.
After The Beatles broke up in 1969, each of the four lads from Liverpool went their own way, moving on with their musical careers. John Lennon, Paul McCartney, and George Harrison produced some of their best solo work right after the band's demise.
As for Ringo Starr, two of his fellow Beatles – Lennon and Harrison – especially took it on themselves to keep their former drummer stocked with songs to keep his solo career going. One song became a hit for Starr and its backstory is so Lennon.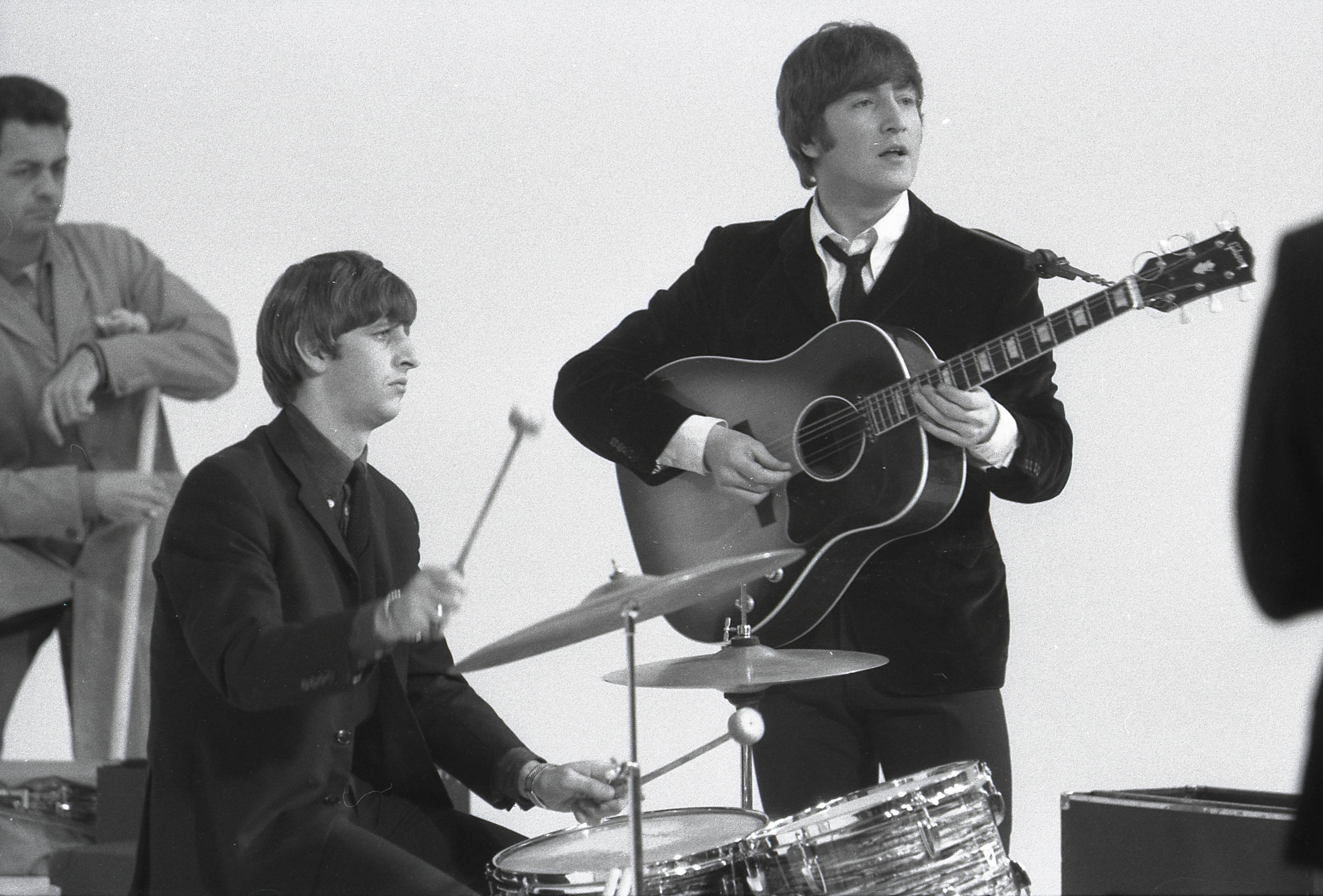 Lennon 'worried' about Starr
As reported by Michael Seth Starr (no relation) in Ringo: With a Little Help, Lennon may have had a hard-shell image, but he had a "soft spot for Ringo" and was concerned about his friend after the band fell apart.
"They'd vacationed together in the early days and were neighbors in Weybridge, spending many weekends in each other's company outside of the studio," Starr wrote. "John was worried about Ringo, too, now that The Beatles ceased to exist (at least on paper, at this point)."
The other Beatles were proving themselves, as had Lennon, with their solo projects. Lennon's Plastic Ono Band, McCartney's McCartney, and Harrison's All Things Must Pass were all well-received by critics, if not the charts as well. Lennon, however, wanted to ensure that his former band mate also enjoyed success.
The "Photograph" singer's list of hits paled compared to his three pals. Their wealth eclipsed Starr's substantially, and it concerned Lennon that his friend would burn through his money and need to literally sing for his supper, as journalist Ray Connolly recalled.
"I remember John talking about Ringo when we were in [Lennon's, then Starr's, former home] Tittenhurst Park and he said, 'I don't want Ringo to end up poor, having to play the northern nightclubs,' Connolly said. "Because the worst thing in the world for an ex-pop star in England is to end up playing Bradford or Darlington, the northern nightclubs, because they are really awful places…The people eating chips and scampi while you're trying to be heard."
How 'I'm the Greatest' came about
Appearing on Starr's 1973 album Ringo, "I'm the Greatest" was written by Lennon. He'd originally written the song sarcastically about himself, based on boxing great Muhammad Ali's iconic catchphrase. The song produced a near-reunion of the Fab Four: John played piano and sang background vocals on it, George played guitar, and Ringo, of course, sang lead.
While "I'm the Greatest" wasn't a chart-topper, it became known as Starr's signature song and reportedly was composed by Lennon after a night at home that the "Imagine" singer spent watching the tube.
"Lennon supposedly wrote 'I'm the Greatest' for himself in 1970 — after watching The Beatles cavort in A Hard Day's Night on television — but decided against recording it," Starr wrote. "He'd forgotten about the song until Ringo asked him to contribute something to the Ringo LP. Lennon re-tailored some of the lyrics to fit Ringo, throwing in allusions to Ringo's Sgt. Pepper alter-ego, Billy Shears, and to [Starr's 1972 hit] Back Off Boogaloo."
In You Never Give Me Your Money: The Beatles After the Breakup, author Peter Doggett wrote that the song began for Lennon as "sullen and bitter. Retooled for [Ringo], it emerged as a sardonic tribute to the Beatles. Even without McCartney, [the song] sounded like a lost gem from the Abbey Road sessions."
Lennon said he simply 'could not' sing 'I'm the Greatest' for this reason
As much as he'd written the song for himself, the Beatle who was slain in 1980 couldn't bring himself to record it or sing it publicly.
"I couldn't sing it," John once said. "But it was perfect for Ringo. He could say, 'I'm the greatest' and people wouldn't get upset. Whereas if I said `I'm the greatest,' they'd all take it so seriously."

"It's very tongue in cheek," said Ringo. " Only [John] could have written it and only I could have sung it."