When Ringo Starr Struggled Writing Songs This Beatle Helped Him
Ringo Starr is one of the best drummers in the world. However, when The Beatles disbanded in 1970, Ringo found himself in a bit of a pickle. He'd been The Beatles backbeat for years and rarely wrote the band's songs. After The Beatles ended, Ringo didn't have Lennon-McCartney to help him. Suddenly he had to do it all by himself or else face the prospect of becoming the least successful Beatle.
To make matters worse, he started his solo career off on a bad note. Ringo had a falling out with Paul McCartney, and his first solo album was a commercial flop. But Ringo was persistent. He was going to get by with a little help from his friends.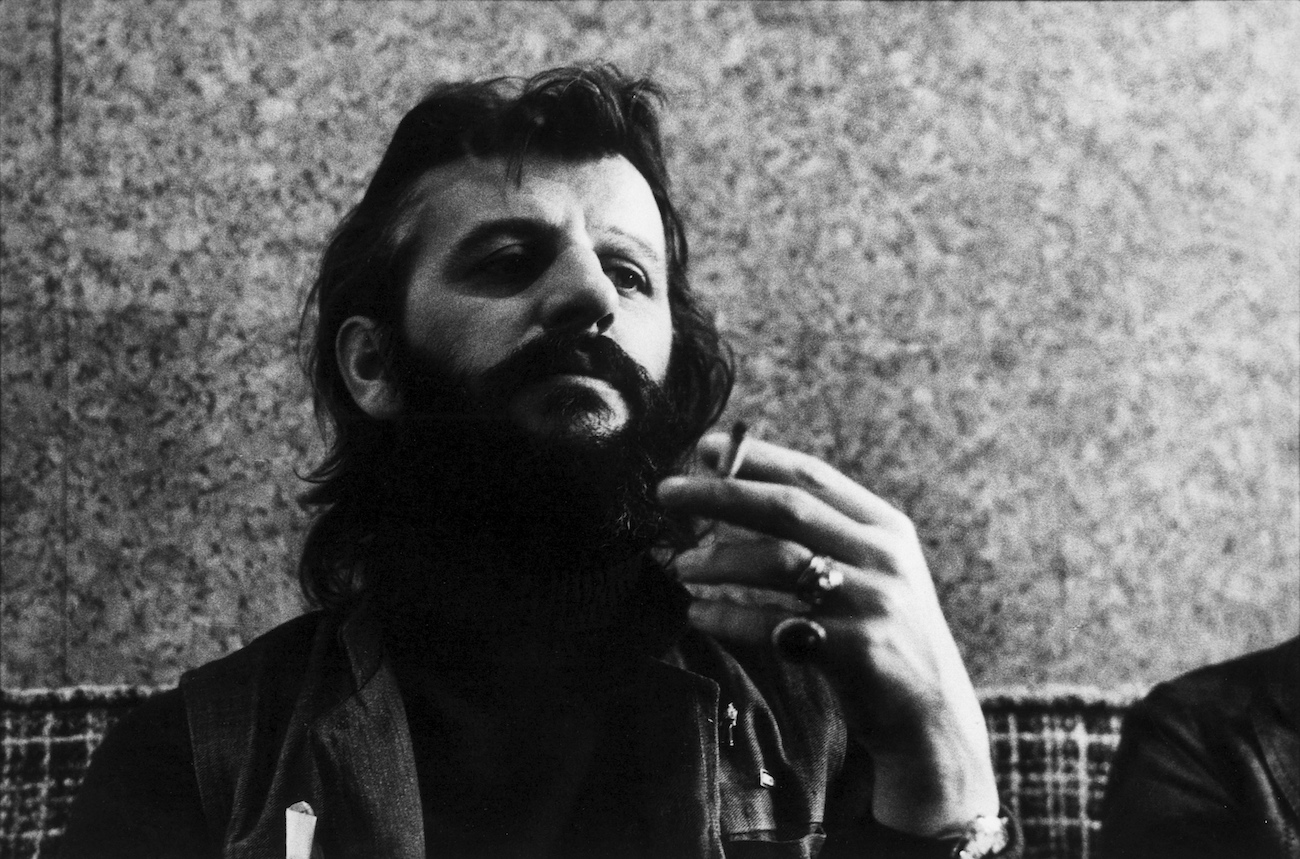 Ringo Starr went to George Harrison to help him write songs
During an interview with Rolling Stone radio (per the Daily Mail) in 2020, Ringo admitted that he thought he "didn't have the talent" to finish the songs on his debut solo album Sentimental Journey. So, he often turned to fellow Beatle George Harrison to help him.
"I used to always go to George to help me end the song," Ringo explained. "I didn't have the talent to end a song. With Back Off Boogaloo, I went to George and he helped me finish it." Ringo's "Back off Boogaloo" reached No. 9 on the U.S. charts.
By the time The Beatles ended, Ringo and George had already established a successful songwriting partnership. George had helped Ringo write one of the only two songs the drummer wrote for The Beatles, "Octopus's Garden," off Abbey Road. After working on "Back Off Boogaloo," George and Ringo would collaborate many more times throughout their solo careers.
George Harrison needed Ringo Starr just as much during his solo career
During The Beatles, George and Ringo worked on "Octopus's Garden" and the soundtrack for 1968's Wonderwall. Once their time in the band ended, George and Ringo collaborated many times during their solo careers. George helped Ringo on Sentimental Journey in 1970, and Ringo provided drums on George's first solo album, All Things Must Pass, that same year.
Besides Wonderwall Music and All Things Must Pass, Ringo helped George on The Concert for Bangladesh (appearing live and on the live album), Living in the Material World, Dark Horse, Somewhere in England, Cloud Nine, Nobody's Child: Romanian Angel Appeal, and Extra Texture (Read All About It).
Meanwhile, George helped Ringo on his 1973 album Ringo, Ringo's Rotogravure, Stop and Smell the Roses, and Vertical Man. It's also worth pointing out that both George and Ringo guest-starred the most on other Beatles records.
George Harrison's last words to Ringo Starr
George and Ringo had just as interesting a relationship as John Lennon and Paul McCartney. While they had a successful, collaborative friendship, they had problems when George had an affair with Ringo's wife, Maureen. However, Ringo forgave George, and they stayed friends until George died of cancer in 2001.
Ringo shared George's incredible last words to him during Martin Scorsese's documentary, Living in the Material World. "The last weeks of George's life he was in Switzerland, and I went to see him," Ringo explained. "He was very ill, and he could only lay down."
"I was going to Boston, 'cause my daughter had a brain tumor," Ringo continued. "And I said, 'Well, I gotta go to Boston,' and [Harrison] goes — they're the last words I heard him say, actually — and he said, 'Do you want me to come with ya?' So that's the incredible side of George."
No matter what happened with The Beatles or their personal lives, George and Ringo were always close. Sometimes you just need a little help from your friends.