Ringo Starr's Son Zak Starkey Didn't Initially Want to Be a Drummer Like His Dad
After Ringo Starr took his son Zak to a T. Rex concert, Zak wanted to be a guitarist instead of a drummer like his father.
The Beatles' drummer Ringo Starr and his wife Maureen welcomed their first son the same day the band released their hit "Yesterday." If that wasn't a sign that Zak Starkey would do great things, we don't know what is. Growing up during the height of The Beatles was probably interesting. However, like most of The Beatles' children, Zak knew he wanted to be a musician like his father. He just didn't initially choose to follow in his father's exact footsteps.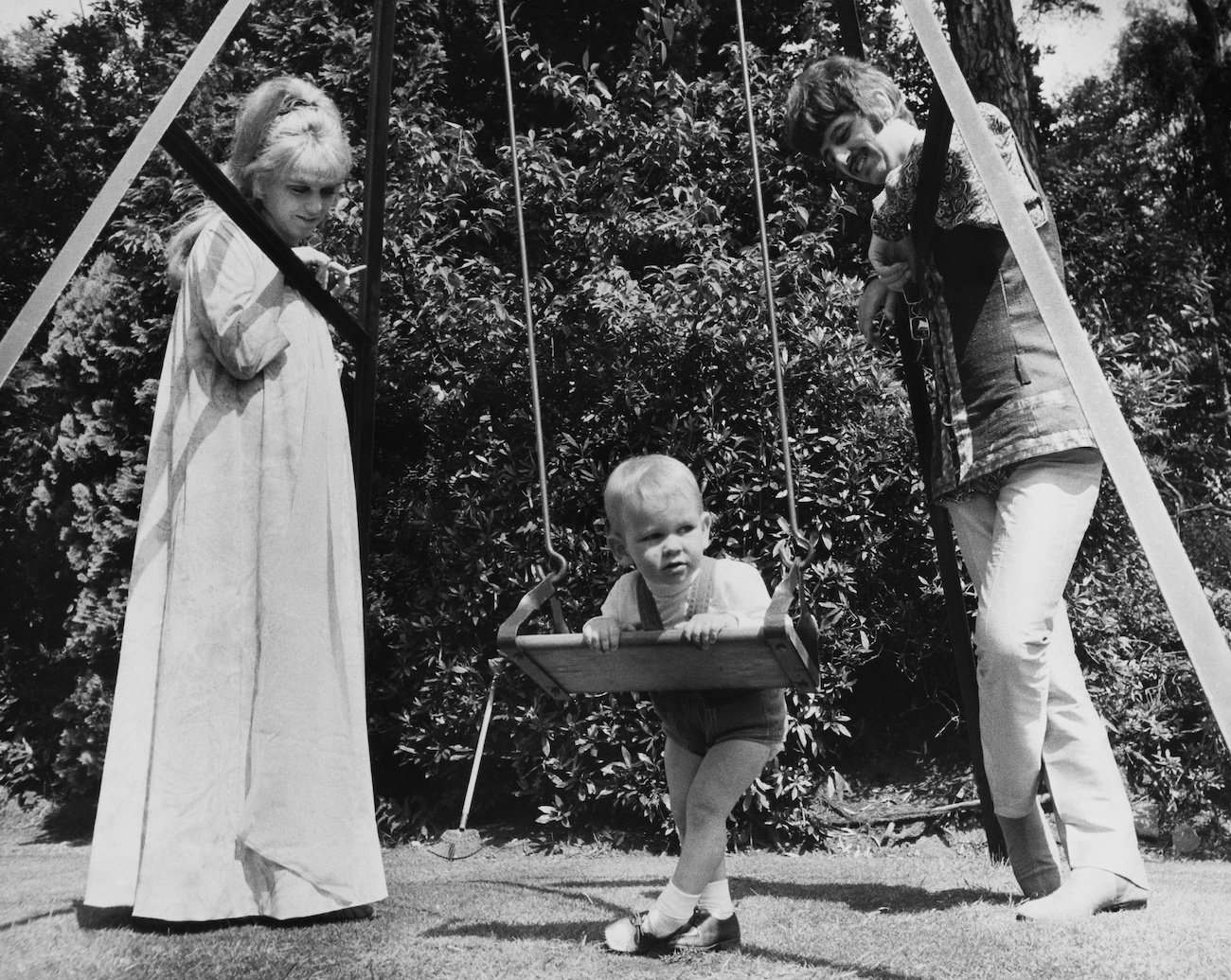 Seeing T. Rex in concert made Zak Starkey want to be a guitar player
Ringo once declared, "I won't let Zak be a drummer!" For much of Zak's childhood, it looked like Ringo would get his wish. When he was a kid, Zak and his famous father went and saw the rock band, T. Rex, live in concert. Zak absolutely fell in love with the band's loud guitars and told his father he wanted to become a great guitar player.
"When I was about 7, I went with my dad to see T. Rex, and I said to my dad, 'I want to be like that guy. I want a guitar.' I got a guitar and started to learn, and I was playing guitar for two or three years," Zak told the Pittsburgh Post Gazette in 2019.
Ringo was friends with T. Rex's frontman Marc Bolan. He documented one of T. Rex's concerts at Wembley Arena in early 1972. The footage later appeared in Ringo's film Born to Boogie. So the ex-Beatle probably had no qualms that his first-born son looked up to one of his best friends. However, Zak's mind soon changed about the guitar.
It wasn't Ringo Starr who inspired Zak Starkey to become a drummer
Zak wanted to be a member of T. Rex until he found some Who records. Keith Moon's drumming changed his mind about the guitar. "I found a Who record in my parents' record collection, and I made this connection between the guy on the cover and a guy that was always 'round at our house," Zak said.
Instead of being inspired by his father's drumming with The Beatles, it was Keith Moon's drumming on The Who's albums that changed Zak's mind about which instrument to pursue. Suddenly he needed a drum kit instead of a guitar.
"So, I put this record on, and at the time I was really into glam rock," Zak explained. "This was like mid '70s, before punk, because punk changed everything. I put this record on, it was 'Meaty Beaty Big and Bouncy.' I don't know if you're familiar with that record, but it's their '60s hits. I put this record on, I was about 10 years old, and the energy just blew me away, and that day I switched to drums." After that, Zak started learning to play the drums by listening to The Who and playing along with their music.
At 10 years old, Zak had no idea that he'd one day becoming the touring drummer for The Who, years after Moon died in 1978.
Keith Moon wanted to play in The Beatles
Even though they were good friends, there was one thing that Ringo had that Moon didn't. He was a part of The Beatles, something that Moon wanted. In fact, Moon asked to be in The Beatles once. Tensions were rising in The Who around 1966, and Moon wanted out.
Moon approached Paul McCartney at the Scotch of St. James and asked to be in the band. But Moon seemed to forget that The Beatles already had a faithful drummer in Ringo, so the proposal didn't go down well. Although Moon wanted his job, Ringo and Moon got along great.
Moon might not have gotten to play with The Beatles, but at least he could say that he was the idol of a Beatle's child. That's payback enough, no?