Rita Moreno's Favorite 'West Side Story' Dance Number Is One She Wasn't In
Rita Moreno's West Side Story dancing remains iconic. But as it turns out, her favorite dance number in West Side Story didn't involve her at all! The 89-year-old EGOT winner shared her favorite number from the 1961 movie musical in a 2014 interview. And her reasoning for why she loves it so much makes her sound like such a theater kid.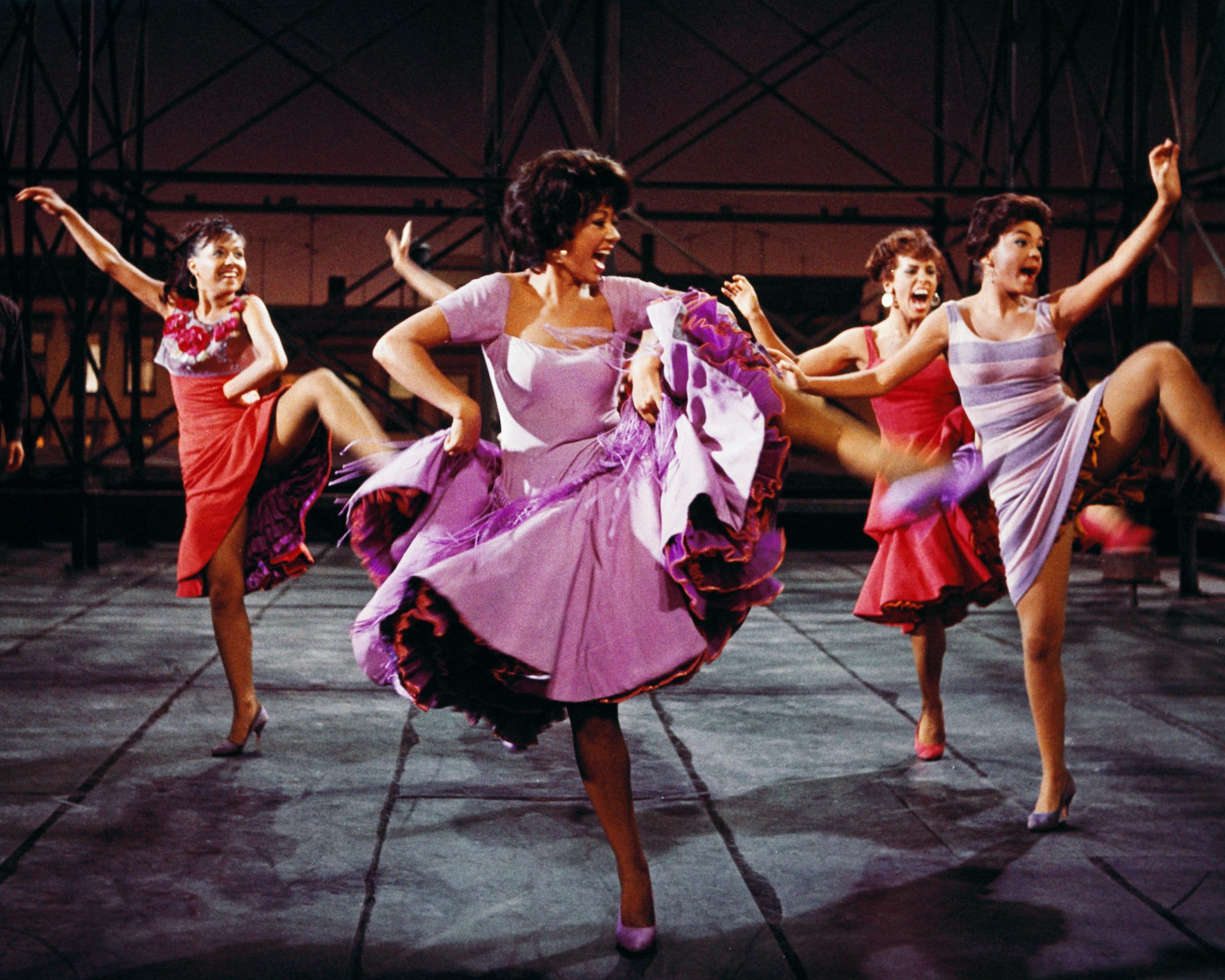 Rita Moreno's 'West Side Story' dance numbers are iconic
Moreno starred as Anita in West Side Story, and she won an Oscar for her performance. The One Day at a Time star is still the only Latina actor to win an Oscar for acting. And despite the film's flaws (its problematic casting being the main one), she has always sung its praises over the years. Moreno told Houston Public Media in 2014 she still adores the film and rewatches it when she can. And she said its casting issues (casting non-Hispanic actors in Hispanic roles, making actors darken their skin with makeup) were a product of the time period. She said:
"It's really a wonderful film. Obviously, the dialogue is dated. But it's a treasure. And the dancing. Oh my goodness, the dancing. The lyrics, the gorgeous, gorgeous music by [Leonard] Bernstein. It's a wonderful movie. With all of its drawbacks, which really have to do with age and time, which has really changed so much since then."
Even though Moreno's "America" number in West Side Story is one of the most recognized, that's not her favorite dance number. And it's not the excellent "Dance At the Gym (Mambo)" scene either (although that is cast member Maddie Ziegler's favorite number in the Spielberg movie.) Moreno's favorite West Side Story dance number is "Cool."
RELATED: How Rita Moreno Avoided Being Typecast After 'West Side Story'
'West Side Story's 'Cool' has a unique history
West Side Story's "Cool" comes right after Riff (Russ Tamblyn) and Bernardo (George Chakiris) are killed in the rumble. It shows Ice (Tucker Smith) assuming the role of leader of the Jets. He instructs the grieving, angry Jets to repress their emotions in the wake of Riff's death and keep their cool. Don't show anyone how mad you are is the message. Clearly, not great advice! But it makes for an electrifying dance number. Moreno said this is her favorite because it's unlike anything she's ever seen in a musical. She said:
"'Cool' is an extraordinary number in many respects. Among them, the fact that this is a very intense musical number. There's nothing joyous about this. There's nothing that would make you tap your feet. It's a very unusual number. I've never seen a number like that ever — before or since West Side Story — where everything is all about tension and frayed nerves and a sense of violence. It's extraordinary, it's a character number. And I don't think I've ever seen that."
Part of what makes "Cool" so powerful is its placement in the movie. Showing this display of anger and violence following Riff's death changed the meaning of the song, which is actually in act one of the stage version of the show. In the West Side Story Broadway show, "Cool" is in act one and "Gee, Officer Krupke" comes after the rumble. Directors Jerome Robbins and Robert Wise's decision to swap their placements turned "Cool" into one of the most famous scenes in movie musical history.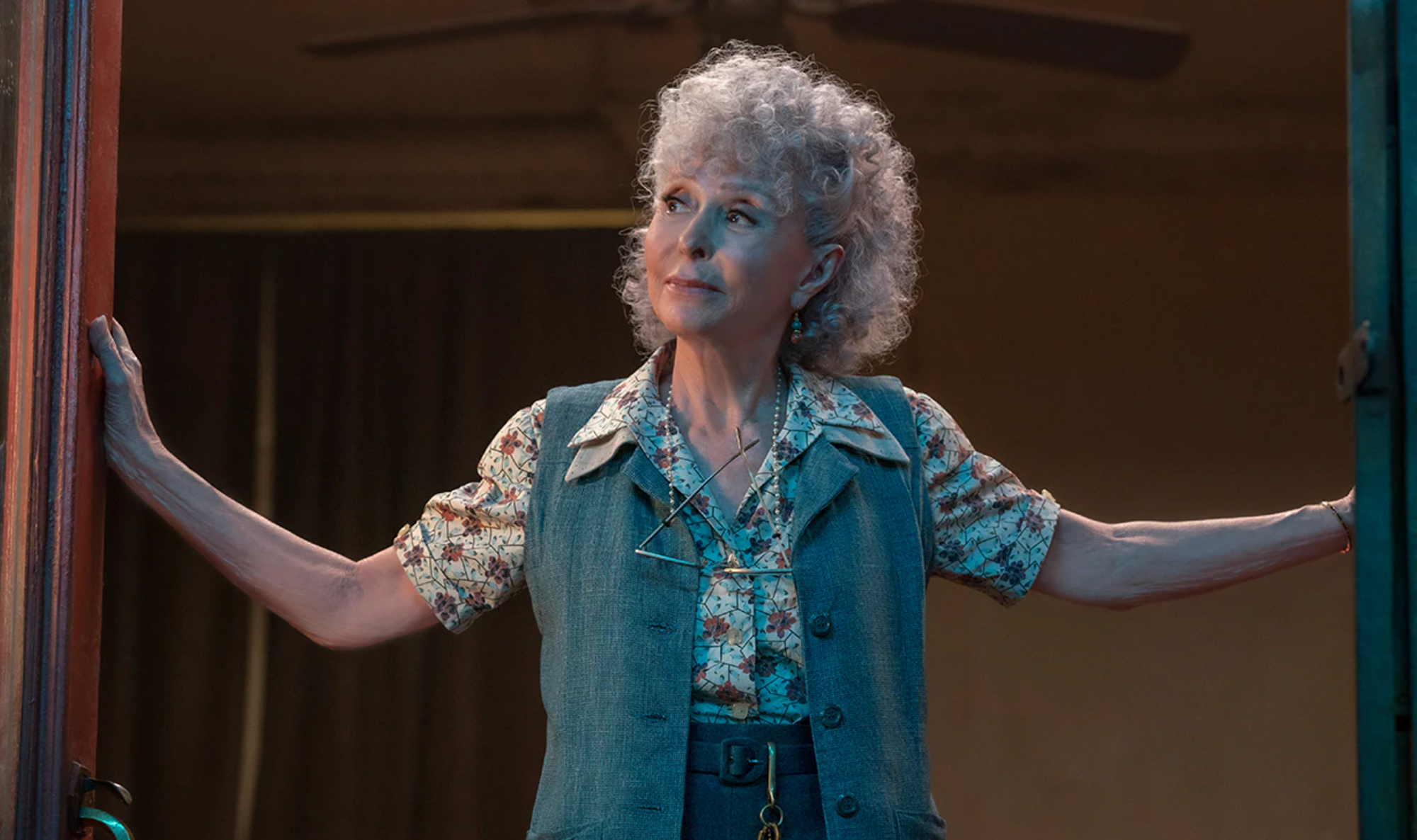 RELATED: Rita Moreno, 89, Would Act In Roller Skates Before She'd Retire
'America' in 'West Side Story' is much different in Steven Spielberg's version
Another of West Side Story's most famous songs is "America." In the movie, Moreno, Chakiris, and their fellow Sharks sing, dance, and laugh on an apartment building rooftop. The women praise life in America; the men critique it. Moreno said some of her fondest memories from filming the movie musical was filming this scene.
She said she remembers "nothing but immense amounts of laughter and wetting my stockings all the time. 'Peeing my pants,' as it were."
"I laughed so much during that number," Moreno continued. "The group of dancers, they were like the Sharks! We all took on that spirit. And we laughed and laughed a lot. And we flirted and we jumped around like children. It was just one of the happiest times, professionally, of my life."
Moreno returns to West Side Story in Spielberg's remake. She executive produced the film and played Valentina, the shop owner. She told Variety Spielberg didn't try to compete with the original movie's iconic dance numbers. And she loves his new take on the scenes, especially "America."
"I love the way they did 'America,'" she said. "It's completely different from the rooftop 'America' that we did, and believe me, that's a terrific thing. Spielberg and [choreographer] Justin [Peck] decided they weren't going to compete with something that's so iconic."
Whether or not Spielberg switched "Cool" and "Gee, Officer Krupke" like the original movie remains to be seen. But here's hoping he did. West Side Story comes out in theaters Dec. 10, the day before Moreno's 90th birthday.