River Phoenix's Family Didn't Want the Actor's Final Film Released
A few actors manage to make a significant impact despite relatively short film careers. River Phoenix was one of them, an accomplished thespian who started acting as a child. He soon began receiving critical acclaim, earning fans who praised him for his trademark intensity and bold choices onscreen. While Phoenix's star shone brightly, it flared out when he was only 23. This left his final film in a state of limbo, which put his family at odds with the film's production team.
River Phoenix became famous as a child star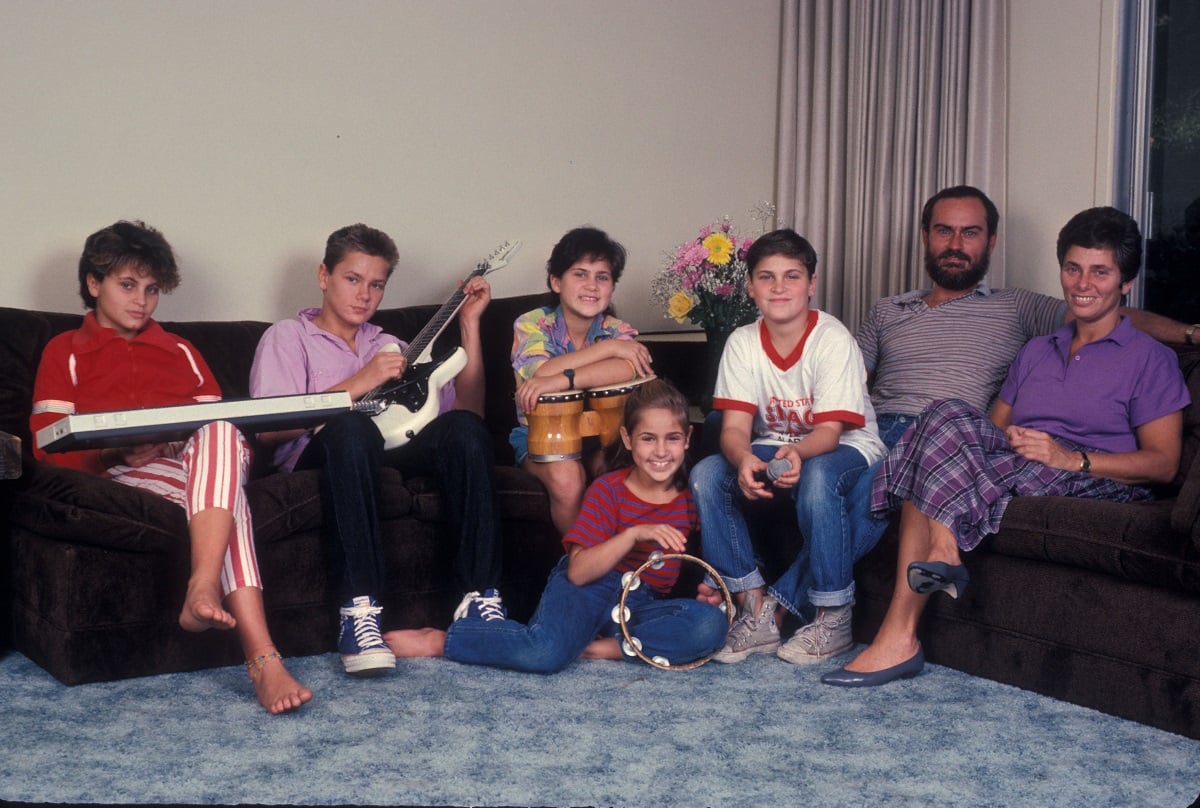 River Phoenix was born in Oregon in 1970. Raised in a large family, Phoenix started acting when he was just 10 years old, appearing in various TV commercials. According to IMDb, Phoenix had no formal schooling or acting training. But he quickly discovered that he had an affinity for the dramatic arts. In 1986, Phoenix appeared in the movie Stand by Me, a coming-of-age film that quickly achieved cult-classic status.
Over the following years, Phoenix appeared in dramatic films like Running on Empty and My Own Private Idaho. For his work in My Own Private Idaho, Phoenix received major critical recognition, including a Volpi Cup for Best Actor at the 1991 Venice Film Festival. In addition to his work in Hollywood, Phoenix made headlines for his charity work. He became a well-known animal rights activist and spokesperson for the vegan lifestyle.
What was Phoenix's final film?
In October 1993, Phoenix died of a drug overdose at 23, outside Johnny Depp's club, The Viper Room. Phoenix's death shocked Hollywood. And fans everywhere mourned the loss of the edgy leading man and talented character actor. It also threw a wrench into the film projects that he had in the works, including the film Dark Blood.
According to Variety, Phoenix had almost wrapped his portion of the movie, with less than a month of filming left to go. After Dark Blood, Phoenix had planned on starting work on Interview With the Vampire. While Christian Slater filled Phoenix's role in Interview With the Vampire, Dark Blood was a different matter. The movie went into production hell, with the director of the film, George Sluizer, and Phoenix's family embroiled in a lengthy legal battle lasting years. 
Phoenix's family reportedly didn't want his final film to be released
Dark Blood eventually premiered in 2012, nearly a decade after Phoenix's untimely death. Controversy surrounded the film's release, however. And reportedly, Phoenix's family expressed their desire to Sluizer that the film not be released at all. According to Variety, Sluizer even claimed Phoenix's mother sent him a letter asking that he abandon the project altogether.
The Hollywood Reporter reports that Sluizer stood by his decision to release Dark Blood. "No one seems to understand that an artist wants to finish his art, just like a painter would want to finish his unfinished painting," the director said. "The family's response is understandable, but it's an immature point of view." 
While Dark Blood received mixed critical responses, audiences praised Phoenix's final screen performance. On Rotten Tomatoes, the film has a 62% audience score. Perhaps it is fitting that Phoenix's final film role would cause controversy, just as the young actor did when he was alive.