'Riverdale' Season 5 Trailer Features Surprise Characters' Return and a New Monster
After a long hiatus, Riverdale returns on Aug. 11 to wrap up season 5. The TV show aired its most recent episode way back in March, putting Archie, Betty, Jughead, and Veronica in their own separate, yet precarious situations. Fans want to know what's going on, and the new trailer offers up some sweet clues and shocking reintroductions of some familiar faces.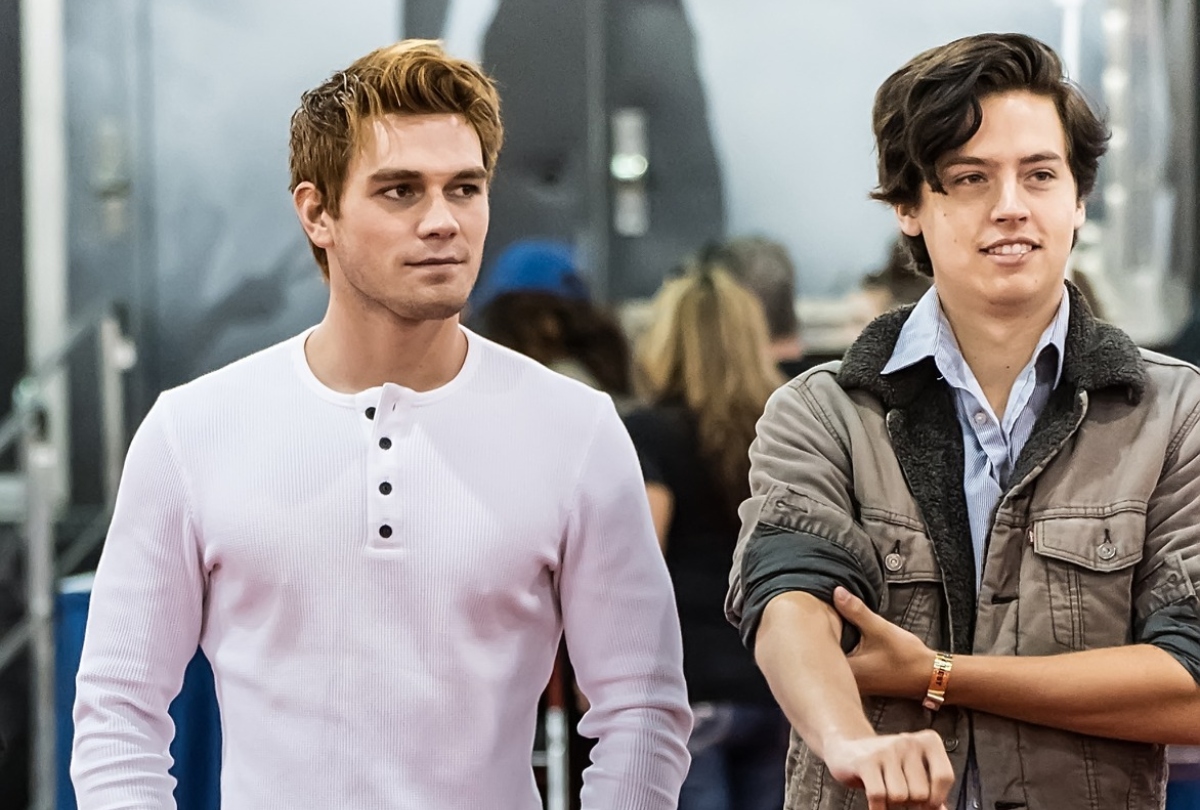 A refresher on where 'Riverdale' Season 5 left off
Three major cliffhangers left viewers dangling during Riverdale's midseason break. Jughead, locked in the bunker, took some drugs to help his creative process. Handcuffed to a desk, he intended to finish his manuscript. When Tabitha returned to check on him, she found an empty bunker with a pair of bloody handcuffs. Where the bleep is Jughead?
In another part of this cursed town, Betty and her mom were reeling over Polly. Things went awry when Chic and Charles showed up at their doorstep to torment them, Polly's kids, and Betty's ex-boyfriend Glen. "Pincushion Man" left Glen with a stab wound, Charles in ICU, and Chic received a knife to the chest. His current whereabouts are unknown.
The only reason Chic and Charles ran amuck is because Hiram Lodge orchestrated a prison break. Archie and some students and parents were trapped at Riverdale High, ready to fight inmates who were paid to destroy the school — and town. His old commander happened to be there too, and Archie learned that he tricked him into going on a corrupt mission back in the day.
New trailer brings back Josie and the Pussycats
The Riverdale trailer packs on the hints about where the story is going next, and it looks like the rabbit hole — or rat's hole — gets deep and dark. Josie and the Pussycats come back to town, and Josie makes a grand entrance at the diner. At some point, she locks lips with Sweetpea (we think). The girl group hits the stage, but fans also spotted Josie's mom Sierra in the trailer. The former mayor looks distraught.
Toni had the baby! It seems Fangs is happy about that, so does this mean a reconciliation between him and Kevin is possible?
Elsewhere in the trailer, Veronica tries to lure Reggie to her team as the war with Hiram rages on. Cheryl and Penelope started their own cult because it's due time for another one in Riverdale. After they stopped the fire from consuming Thorn Hill, it's a fresh path.
However, Betty has another guy tied up and is slinging a chainsaw around. She and Alice believe Polly is dead, and they're out for revenge. Is Betty going full-blown killer?
Jughead and his monsters step into the light
Jughead's psychedelic trip to Mothman Land brings a Rat King or alien-like monster on the scene. It's worrisome. The first shot of the trailer reveals a portrait of him on a throne, covered in rats. Did he ever finish his book? It's important to note that his narration and manuscript may hold the clues to what's really going on with non-human entities in Riverdale.
Keep in mind that the creature in the video may represent a character in Jug's story, or a figment of his high imagination. Tune in for the next few episodes of Riverdale Season 5 on Aug. 11 at 8 p.m. EST.