'Riverdale' Writers Shade Actor on Twitter After He Expresses Dissatisfaction With Storyline
The drama series, Riverdale, may have a few unexpected twists and turns in its plot, even for its cast members. When one actor spoke out against his character's death in an interview the writers of this original show were sure to clap back. Here's what they said on social media regarding the criticism. 
Jughead Jones' teacher briefly had a teacher named Mr. Chipping
When this squad of friends isn't wreaking havoc on their hometown, they're oftentimes learning something in class. One teacher, Mr. Chipping, teaches creative writing at a prep school near Riverdale. He eventually invites Jughead Jones into his seminar. 
During one class, this character apologizes to Jughead for not being able to help him. He promptly jumps out the window to his death. Although this didn't exactly come as a shock to Jughead, it did for some fans and cast members.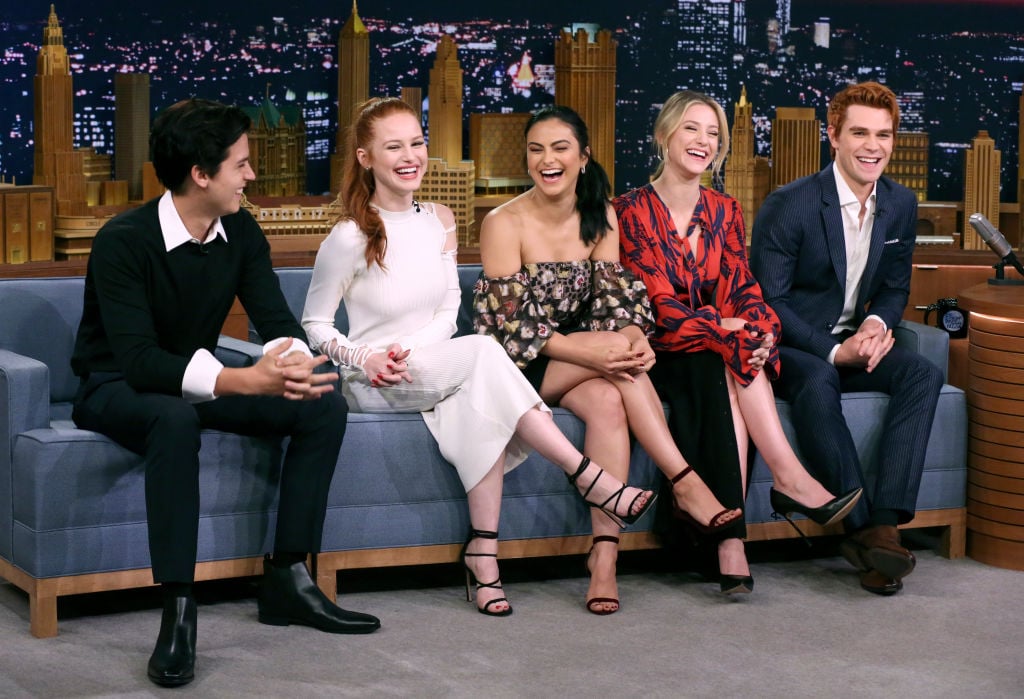 This character's mysterious death had a few fans asking questions, including the actor behind the role
Due to the sudden death of this character, and a few other characters throughout the show's run, some characters spoke out on social media. That includes Sam Witwer, the actor behind Mr. Chipping. 
"As for why that character jumps out a window, I have no idea. But I read the script and laughed. I was like, 'Right, of course. Of course, he does," Sam Witwer said in a recent interview with Gizmodo. "I'd love to say I had deep thoughts about the whole thing, but I don't think that's really the way they work over there."
"Riverdale calls me up and goes, 'We want you to be on the show. We really need you to say yes and fly out tomorrow. Can you do us this favor?' And I'm like, '…OK.' That was the last communication I had with them. Any questions I had went, I'm sorry, sadly unanswered," he continued. "I was a little bit relieved when I saw my character jumping out the window. I don't have to wonder anymore whether I'm being made to look like a** because I can't — maybe I'm just not a good enough actor, but I can't do my job if I don't know what's going on."
The 'Riverdale' writers responded to the interview
With some Riverdale fans agreeing with this criticism (and some of the unique plot points of recent seasons,) the people behind the script were sure to clap back. The Riverdale writers responded on social media. On Twitter, they posted a pretty shady statement, saying, "Mystery Solved: It's because everyone wanted to PUSH you out the window, Sam. Stay classy and safe."
Within a matter of weeks, the tweet earned almost a thousand likes. Still, the series continues to premiere new episodes, featuring members of the original cast, including Cole Sprouse, KJ Apa, and Lili Reinhart. Already released episodes are also available for streaming on Netflix.