RM of BTS Challenges Chart Manipulation Claims — 'I Don't Know if That's Right'
BTS achieved their first No. 1 song on the Billboard Hot 100 in 2020 with "Dynamite," their first English-language single. Since then, Jin, Suga, J-Hope, RM, Jimin, V, and Jungkook of BTS have had five No. 1 hits on the chart: "Dynamite," "Savage Love (Laxed – Siren Beat)" with Jawsh 685 and Jason Derulo, "Life Goes On," "Butter," and "Permission to Dance."
"Butter" spent nine non-consecutive weeks at No. 1 and has remained in the top 10 spots on the Hot 100 since being released. In a recent interview with Billboard, the members of BTS were asked about ARMY, BTS' fan base, manipulating charts. RM pushed back against the idea and pointed out that BTS' success is often doubted.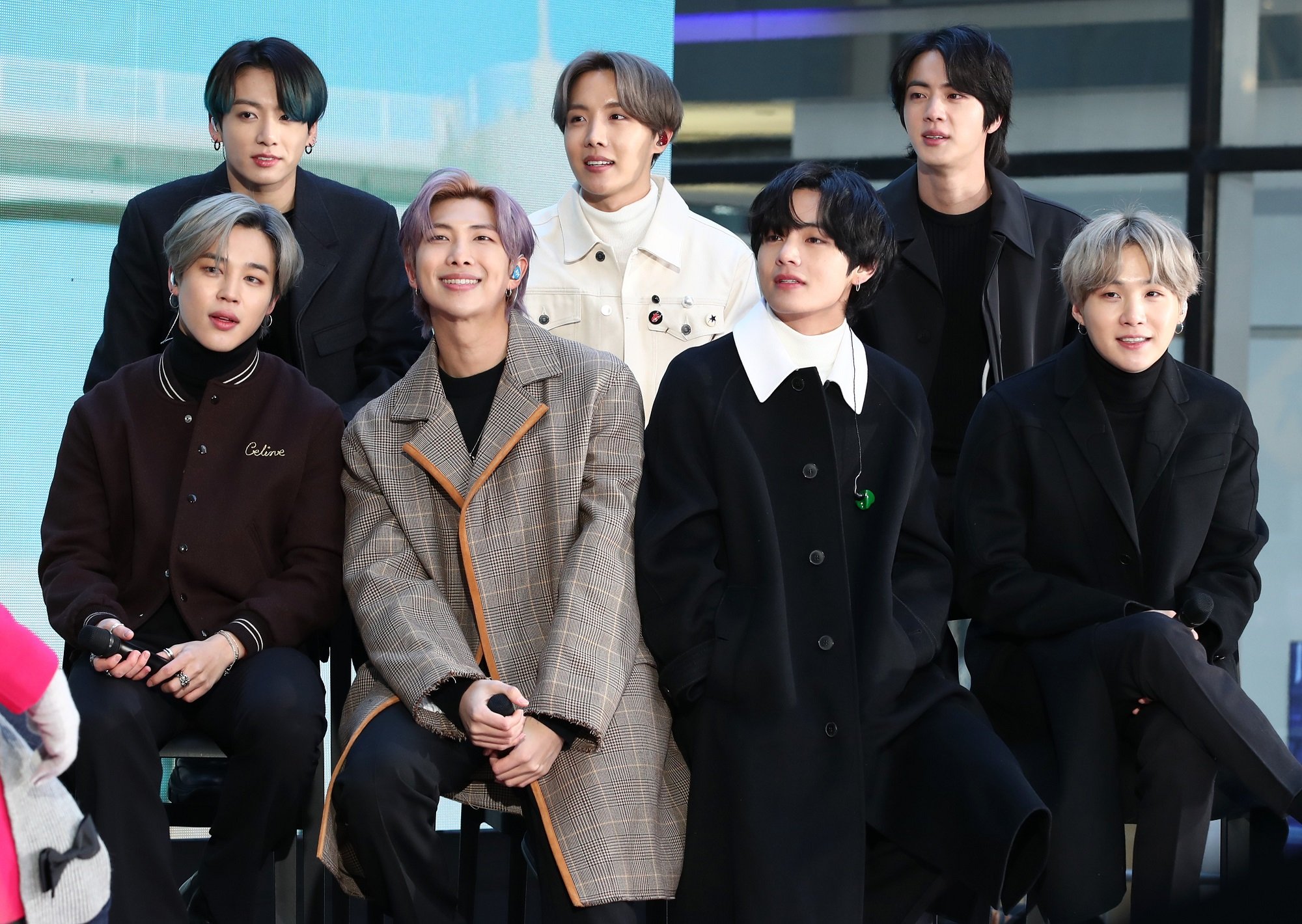 RM questioned the idea that BTS' fans manipulate music charts
BTS debuted in 2013, and it took over seven years for the septet to achieve a No. 1 song on the Billboard Hot 100. Since debuting, the band steadily gained fans and began slowly breaking into different music industries outside of South Korea.
With ARMY being a dedicated fandom, digital and physical sales for BTS' albums and songs are often quite high, which raises the group's success on music charts. While BTS' music always has strong sales, songs like "Dynamite" and "Butter" received substantial radio airplay upon being released.
When asked about ARMY's dedication to purchasing music compared to other artists having strong streaming and radio airplay statistics, RM questioned if it really counts as chart manipulation.
"It's a fair question," RM told Billboard. "But if there is a conversation inside Billboard about what being No. 1 should represent, then it's up to them to change the rules and make streaming weigh more on the ranking. Slamming us or our fans for getting to No. 1 with physical sales and downloads, I don't know if that's right … It just feels like we're easy targets because we're a boy band, a K-pop act, and we have this high fan loyalty."
BTS' label challenged the chart manipulation claim
In the interview with Billboard, Shin Young-Jae, the president of Big Hit Music, denied that BTS' large fandom was capable of altering an entire industry.
"Wouldn't it be nice if we actually had the ability to mastermind such a thing?" Shin told Billboard. "I get that there are market developments [related to BTS] that are head-scratchers for some people. But I don't believe the U.S. market is one that can be handily topped by downloads alone. We think the songs' impact was shown in many ways, and we are proud of that achievement."
BTS' success is often questioned
This is not the first time BTS' success has been the subject of criticism, and unfortunately, it will most likely not be the last. The more popular the group grows, the more detractors appear to try and poke holes in the band's accomplishments.
For those critics who fear BTS could disrupt the music industry in the U.S., RM made it clear the band has no intention of doing so.
"I don't think we could ever be part of the mainstream in the U.S., and I don't want that either," he told Billboard. "Our ultimate goal is to do a massive stadium tour there. That's it."
While it is true the members of BTS hope to win a Grammy Award one day, their main goal has always been to perform in front of fans. This desire to connect is why BTS repeatedly sells out stadiums around the world, because when it comes to BTS, fans show up.