All the Times Times RM Proved He's the Dad of BTS
He's the supportive and intelligent leader of BTS. Outside of music, however, RM often shares his dream of being a father. Learn more about this K-pop idol here.
On stage, he's a powerful rapper and dancer. Offstage, this BTS performer has a huge heart to match his brain. Here are a few of the moments where Kim Namjoon, also known by his stage name RM, proved that he's the "dad" figure of the K-pop group, BTS.
RM is a rapper and the leader of the K-pop group, BTS
Whether he's writing and producing music or performing songs live, RM is one of the seven performers in the award-winning K-pop group, BTS. He appears in songs like "Black Swan," "Ugh!" and "On" off of Map of the Soul: 7, even dancing alongside the other idols.
This rapper also records songs as a solo artist, collaborating with performers like Lil Nas X and even Suga's alter-ego, Agust D. Within this K-pop group, however, RM took on a leadership role for the other members. That, eventually, earned him the nickname the "dad" of BTS.
Some fans call RM the 'dad' of BTS
This idol earned a few different nicknames throughout his time as a performer, even changing his stage name with BTS. However, some fans call RM the "dad" of BTS, mostly because of his caring, loving, and supportive attitude. 
This nickname could be attributed to the fact that RM is the leader of this K-pop group. He often acts as a translator for BTS, as he is fluent in English and often answers interview questions while overseas.
Additionally, RM is one of the older members of this K-pop group, along with Jin, who is the oldest member. As a result, he does have the respect of the "maknae" line. (For one interview with The Hollywood Reporter, Jimin shared that his dream collaboration was with Namjoon, resulting in smiles from the other members.)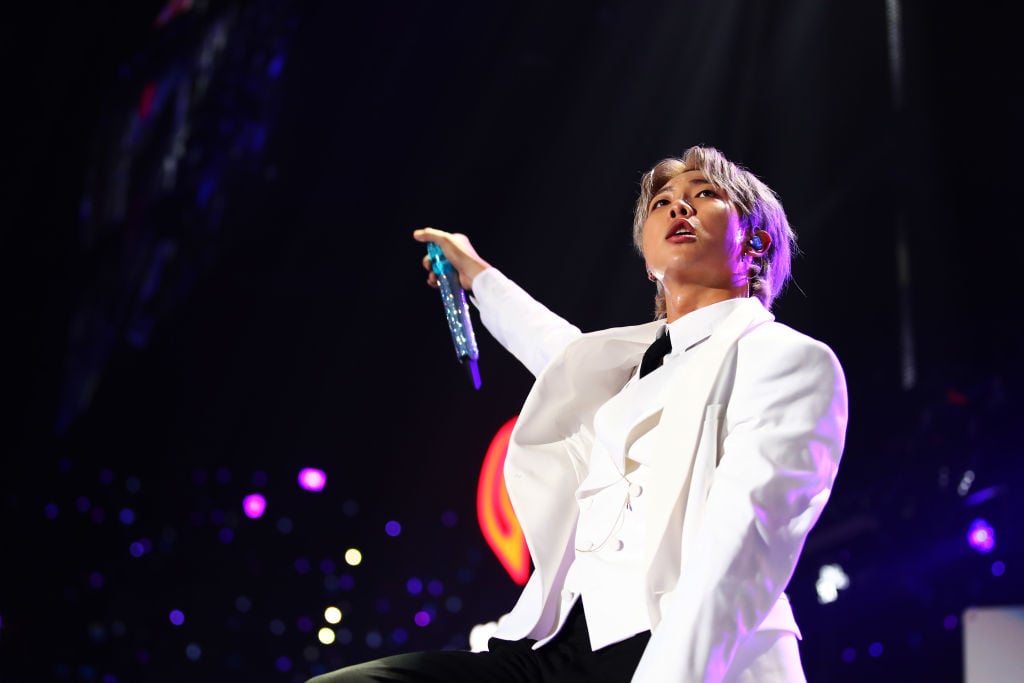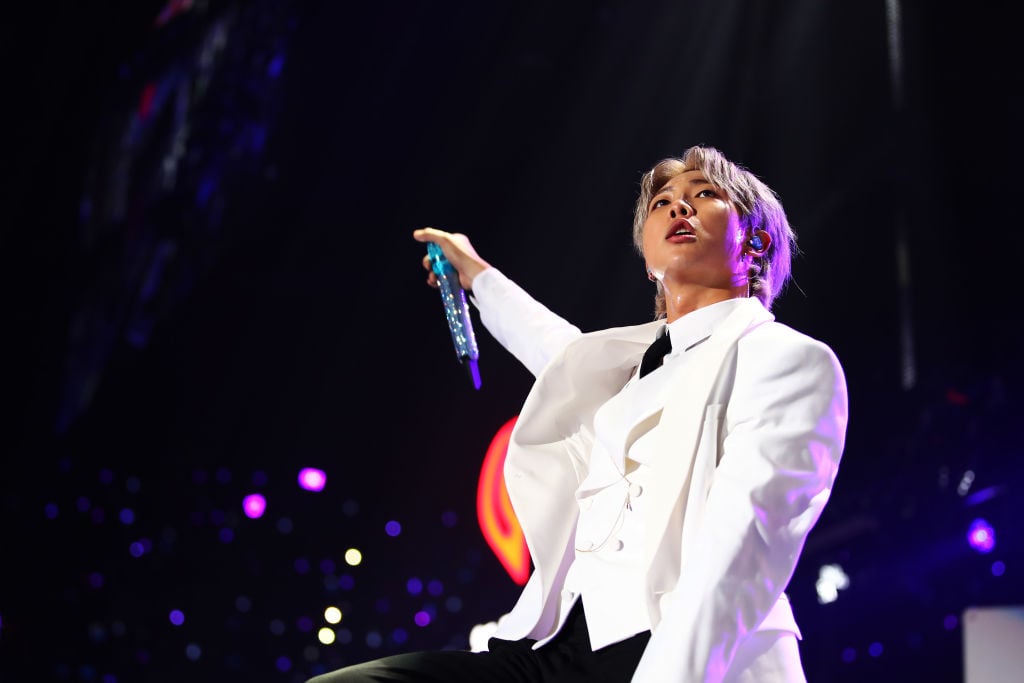 This rapper wanted to be a dad when he was younger
RM wants to be a dad in real life, too. During one interview for Radio Disney, the boys were asked what they wanted to be when they were younger. Namjoon said he wanted to be a dad. "You can," Suga reassured him. Namjoon replied, "someday."
This wouldn't be the first time RM shared his dream of being a father. (For one live stream he even showed off a pair of baby shoes that he bought for "decoration.")
Fans were quick to share their support of this dream. Some mentioned how supportive and kind he is to the other members of BTS, including the younger members like Jungkook. Once this interview appeared, some took to social media.
"Namjoon as a father, though. Constant emotional validation, constant support even when you fail, the best advice on the planet," one Twitter user wrote. "The type to attend every school event, praise and celebrate all his kids' achievements, no matter how small. The type to actually talk to his kids instead of just yell. Like why am I getting emotional?"
"Namjoon said he looks like a cool dad one day he'll be able to tell his own kids," another Twitter user said, sharing a clip of the idol saying hello to his future son. Music by RM and BTS is available on most major streaming platforms.