BTS' RM Shares Study Tips and Motivation With BTS ARMY: 'You Will Be Craving to Study'
This performer earned several nicknames from BTS fans — the "God of Destruction," "Mr. President," and, thanks to Jin, "Sexy Brain." BTS' RM earned this nickname from his intellect and although he's since graduated from school, he still encourages fans to do their best.
Here's what Kim Namjoon had to say about studying during a live stream.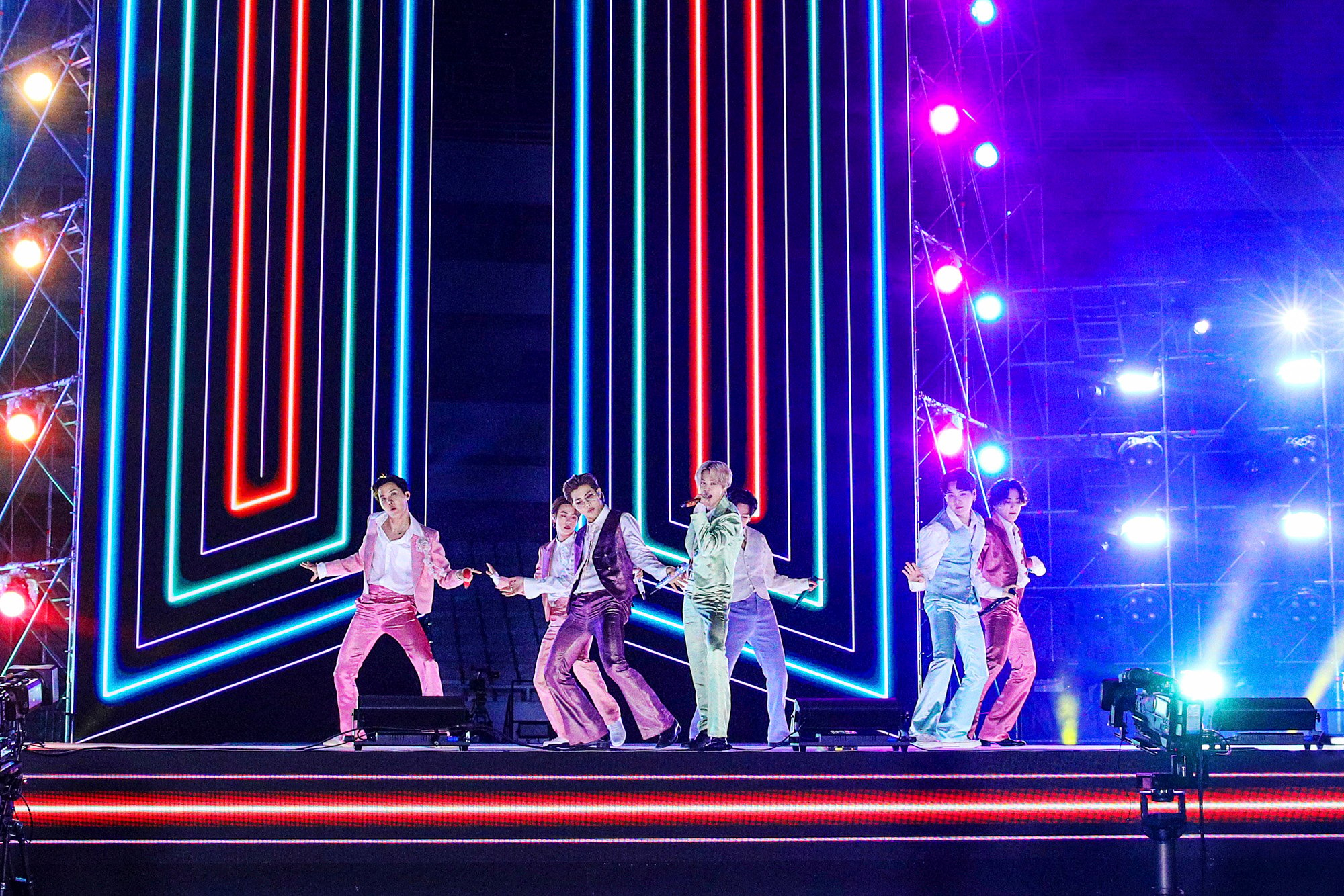 What is BTS' RM's IQ?
He's a rapper and a dancer. Before he was a member of BTS, RM was also scoring at the top of his class in several subjects. According to the South China Morning Post, "when he was 15, scored an impressive 850 out of 990 in his TOEIC language exam."
That "sexy brain" comes in handy when it comes to performing with BTS. While doing interviews overseas, RM acts as a translator for the group, often showcasing his English. For challenges like those of RUN BTS, RM often stands out when it comes to his intellect. (His coordination, not so much.)
Aside from being a rapper for the group, RM is also one of the songwriters. RM, and members like J-Hope and Suga, are the masterminds behind several BTS songs, including "Boy With Luv" and "Black Swan."
RELATED: Jimin From BTS Finally Puts the 'Dumpling Incident,' Mentioned During 'The Late Late Show With James Corden,' to Rest
RM shared some studying tips with the BTS ARMY
When he's not writing, recording, or performing with the other BTS members, sometimes, fans can find RM on a live stream. While on a recent V Live with fans, someone told the K-pop artist that they don't want to study. RM was quick to respond.
"You don't want to study? Study! If you study by others then you don't want to study," RM said in English. "I was the same, definitely. But if you have some specific field that you want to jump in by yourself then I'm sure that you will be craving to study."
RELATED: Is Jungkook the Last BTS Member to Create a Solo Song? Here's What We Know About 'Still With You' and the Mixtapes of These K-Pop Idols
RM almost became a businessman
That's true for RM. As he said on The Late Show Starring Jimmy Fallon, if he wasn't in BTS, he would probably be a businessman with a stable job, especially because that's what his parents wanted for him.
It was his passion for music, however, that made him stand out and become one of the first members of Big Hit Entertainment's boy band.
The decision to work hard paid off, as BTS earned a few historic moments. They were the first K-pop group to speak at the United Nations, perform in Grand Central Terminal in New York City, and even earn a Grammy nomination.
The "Life Goes On" music video by BTS is now available for streaming on YouTube. The K-pop group's deluxe album, titled Be, is available on Spotify, Apple Music, and most major streaming platforms.