RM Talks About the Meaning Behind 'DNA' off of BTS' Album, 'Love Yourself: Her'
A lot of songs proved to be milestones for BTS, including "On" off of Map of the Soul: 7 and "Boy With Luv" off of Map of the Soul: Persona. When it comes to Love Yourself: Her, "DNA" is important and symbolic for a number of reasons, according to the leader of the K-pop group, RM.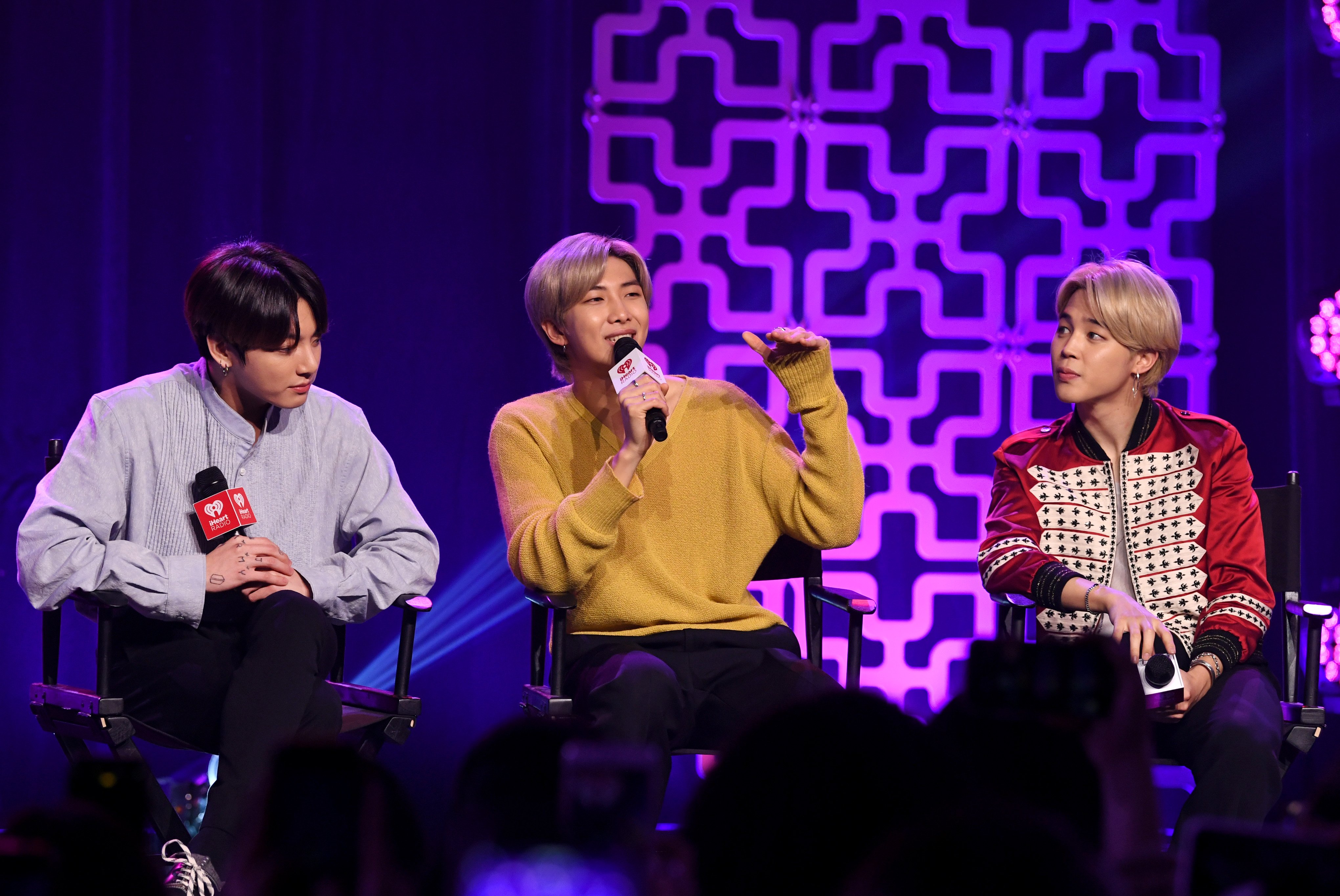 BTS released their song 'DNA' along with 'Love Yourself: Her'
In 2017, only four years following this group's debut, BTS released their chart-topping, record-breaking album, titled Love Yourself: Her. This album included a number of favorites of BTS fans, ringing in the Love Yourself era. 
That includes songs like "MIC Drop," "Go Go," and "Pied Piper." One of the most popular songs off of Love Yourself: Her, however, is the song "DNA." This song came with a bright and colorful music video, posted to YouTube that same year. 
RM said 'DNA' marked a new chapter for BTS
During an interview with Billboard, RM discussed some of the songs off of Love Yourself: Her. That includes their chart-topping song, "DNA," which almost acted as the "second chapter" in BTS' musical career. 
"When we're talking about our title tracks, 'DNA is about the expression of a young, passionate love," RM said. "The lyrics are like, 'The two of us our connected fatefully from the start, our DNA was just the one thing.'" 
"At the same time, 'DNA' is taking BTS to new ground," he continued. "We tried to apply new grammar and perspectives. If you listen to the song, you'll understand what I'm trying to say. It's very different from our previous music, technically and musically. I believe it's going to be the starting point of a second chapter of our career; the beginning of our Chapter Two."
What makes 'DNA' such a special song for BTS?
Since its premiere, "DNA" became one of BTS' most streamed songs on platforms like Spotify, even earning over a billion views on the YouTube music video. That makes it BTS' most popular music video — as of October 2020, "Boy With Luv" holds over 990 million views. 
"DNA" also became a song frequently performed overseas. They performed the hit live on Dick Clark's New Years' Rockin' Eve, returning a few years later to perform "Boy With Luv" and "Make It Right." They also performed "DNA" at the American Music Awards and The Ellen Show. 
With about 3 years passing since RM shared his thoughts on this album, BTS released a number of other record-breaking songs and music videos. Their song "Dynamite" marked the start of a new era, even raking in over 100 million views in less than 24 hours. 
The "Dynamite" music video is now available on YouTube. Music by BTS, including their recently released album, Map of the Soul: 7, is available for streaming on Spotify, Apple Music, and most major platforms.