RM Thinks BTS Should 'Move Beyond Astonishing People'
In a recent interview with Weverse Magazine, RM of BTS said that in the future, he wants BTS to 'move beyond astonishing people.'
It's no secret the members of BTS are spectacular performers. Their performance of "Butter" at the 2022 Grammy Awards received acclaim, and their performances often trend on social media following award shows. In a recent interview with Weverse Magazine, RM of BTS shared that he wants BTS "to move beyond astonishing people" with their performances.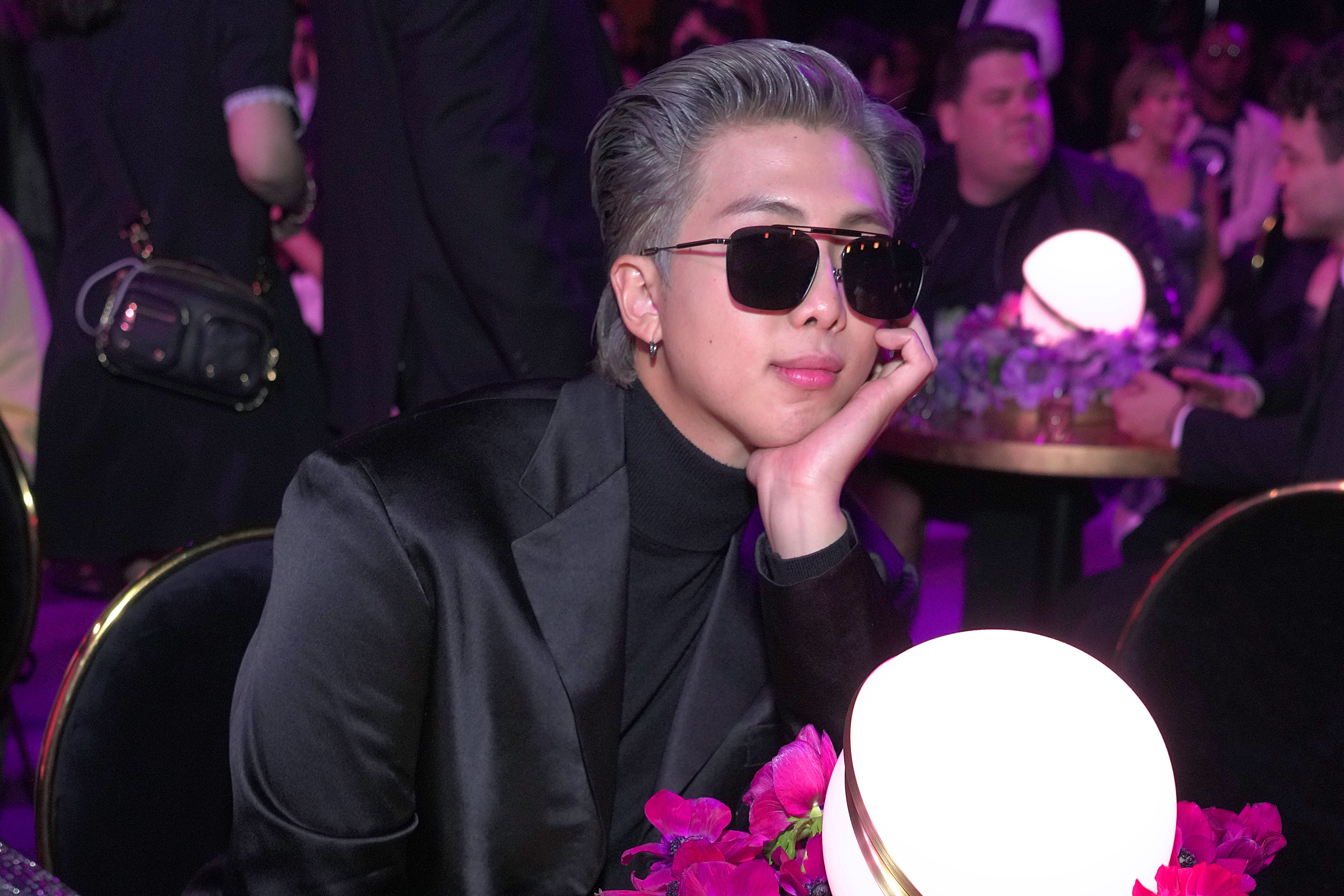 RM wants BTS to be known for more than 'astonishing people'
On June 10, Jin, Suga, J-Hope, RM, Jimin, V, and Jungkook released an anthology album called Proof. The album celebrates BTS' past nine years as a band, and its tracklist includes hit singles, unreleased demos, and new songs. After Proof dropped, Weverse Magazine released interviews with the members of BTS.
In his interview with Weverse Magazine, RM shared what he wants for BTS' future, saying:
"It's something I felt when I looked at artists like Lady Gaga or H.E.R. who devote their entire lives to their music: We need a message so we can be sure and assert our own image, too. I think the performance of 'Butter' we put on at the Grammy Awards astonished people. It was unique. I think it's time for us to move beyond astonishing people and think again about what kind of messages we can send people now. I had time to think at the hotel while we had our concert in Las Vegas: what I should do, what I should say. So I think now I need to focus and take a look at the clues in my hands and find the solution in there."
RM does not want BTS to do 'the status quo'
For the time being, the members of BTS will be focusing on solo careers over releasing music as a septet. The members have assured fans this is the right move for them and will help their longevity as a group.
"I don't believe in maintaining the status quo. You don't climb to the top and stay there by maintaining the status quo. I feel like I need to do something better but I haven't been able to grasp what it is yet," RM told Weverse Magazine.
He continued, "I always thought we were the kind of group who always had a grasp of, I guess you could say, the tipping point in any situation we faced. And we always knew what we had to do every time, but now I feel like I'm not sure."
RM of BTS is looking for inspiration
While the members focus on solo music, RM is trying to find "inspiration" for himself and for the band. The BTS rapper told Weverse Magazine he wants "to find inspiration from people around the world."
"I definitely had a grasp of what this group is back in the day, but now it seems like I hit this phase where it's impossible for me to know what the group is like or even who I am that clearly," said RM. "So I think I need to find inspiration from people around the world. I have this urgent desire inside me to be inspired by all the inspiration and influence in the world."