'Roadrunner': Anthony Bourdain Documentary Sparks Controversy for Deepfaking Dead Star's Voice Through Recordings
Anthony Bourdain was an idol to many food-loving and adventurous spirits, and he came to be a respected journalist throughout his career and especially in his final series, Parts Unknown on CNN. Fans reacted with shock and grief upon hearing the news that he took his own life in July 2018, but his legacy lives on in the hearts and minds of many.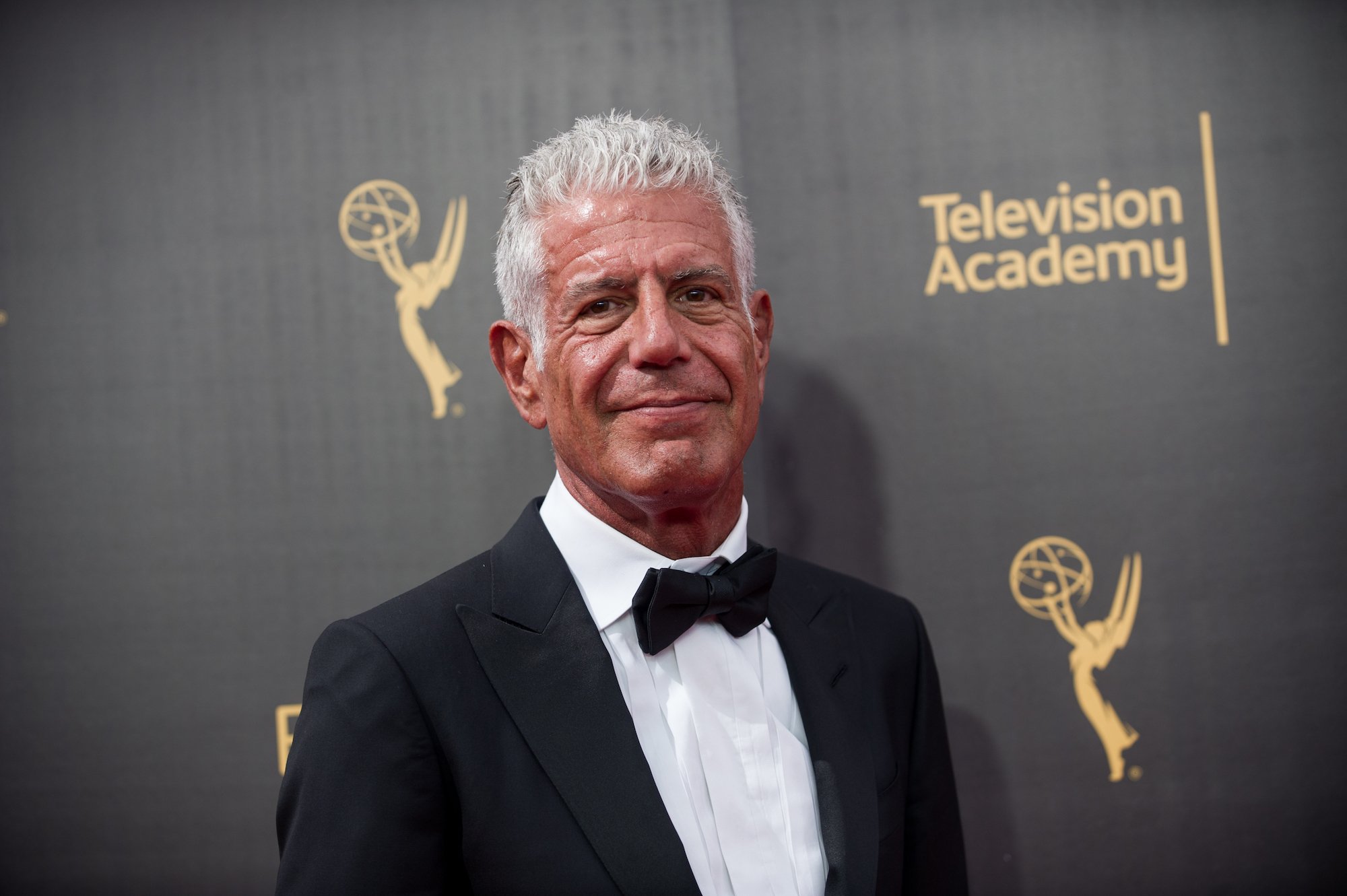 Roadrunner, an upcoming documentary on his life, has sparked controversy for its use of AI technology, and it has led to plenty of conversations about the future of using this technology. Read on to learn more about who Anthony Bourdain was and the controversy surrounding the upcoming documentary about him. 
Anthony Bourdain's career and celebrity status
Anthony Bourdain got his start as a cook, and later renowned chef, in the 1980s before publishing his New York Times Bestseller, Kitchen Confidential: Adventures in the Culinary Underbelly in 2000. He also published A Cook's Tour (2001), Medium Raw: A Bloody Valentine to the World of Food and the People Who Cook (2010), and several other works.
In the early 2000s, Bourdain hosted the show A Cook's Tour on the Travel Channel, which aired from 2002 to 2003 over two seasons. Bourdain continued to publish several essays in big-time publications, such as The New Yorker, The New York Times, Esquire, and several others. His second television show, No Reservations, was also on the Travel Channel, and it ran from 2005 to 2012.
In 2013, Bourdain transition over to CNN for perhaps his most famous show Parks Unknown, which was filmed until his death in 2018. Both his writings and work on Parts Unknown were revered by fans and other celebrities alike, as Bourdain brought honesty and an element of humanity to every place he traveled
The deepfaking controversy
Although many fans have anxiously awaited the release of Roadrunner, Independent reports that many also feel that the documentary is crossing some ethical boundaries due to its use of artificial intelligence to create audio clips that sound like Bourdain's own voice. The report mentions that the use of AI to create these clips was, "fully sanctioned by Bourdain's estate," but some feel that this is a distasteful use of technology.
Morgan Neville, the filmmaker of Roadrunner, confirmed the rumors that AI was used for voiceovers to The New Yorker. Neville wanted a few quotes Bourdain had sent in an email to be read in his voice for the documentary, but there were no clips available. So, the filmmaker enlisted the help of a software company, sending them several hours of clips, and they produced an AI model that sounds just like him. 
Evidentially annoyed at the complaints from writers and fans about his use of this technology, Neville commented, "We can have a documentary-ethics panel about it later."
Is 'Roadrunner' being respectful to the legacy of Anthony Bourdain?
Some believe the use of AI is disrespecting his legacy, despite the fact that his estate gave permission. Ottavia Busia, Bourdain's widow tweeted, "I certainly was NOT the one who said Tony would have been cool with that," in response to a lengthy statement that can be seen in Variety about how the software company carefully tweaked the voice to make sure that, "Tony would have been cool with that."
Some on Twitter questioned why fans and artists feel a sense of entitlement to artists and notable figures, even after their death. Others see no issue with this process, as the audio comprises less than 60 seconds of the entire film, and they didn't make the AI voice say anything that Bourdain hadn't already said himself in writing. 
Whether you consider this maneuver disrespectful to Anthony Bourdain or not, this controversy is certainly sparking a conversation surrounding ethics and AI voice technology that hasn't been discussed at this level before. 
RELATED: Anthony Bourdain Named This Kansas City Staple One of the 13 Restaurants Everyone Should Eat at Before They Die