'Roar' Fed Nicole Kidman Edible Photographs
Nicole Kidman's latest role asks her to literally eat photographs. 'Roar' showrunner Liz Flahive explains what Kidman did with the photos once they were in her mouth.
Nicole Kidman is on a roll with television shows after Big Little Lies, The Undoing, and Nine Perfect Strangers. Kidman's new show, Roar, only casts her in one episode. It's an anthology in which all eight episodes star a different actor in a brand new story. Kidman is also an executive producer so she had a hand in all eight episodes of Roar. But Kidman's episode, "The Woman Who Ate Photographs," gives the Oscar-winner a new culinary challenge.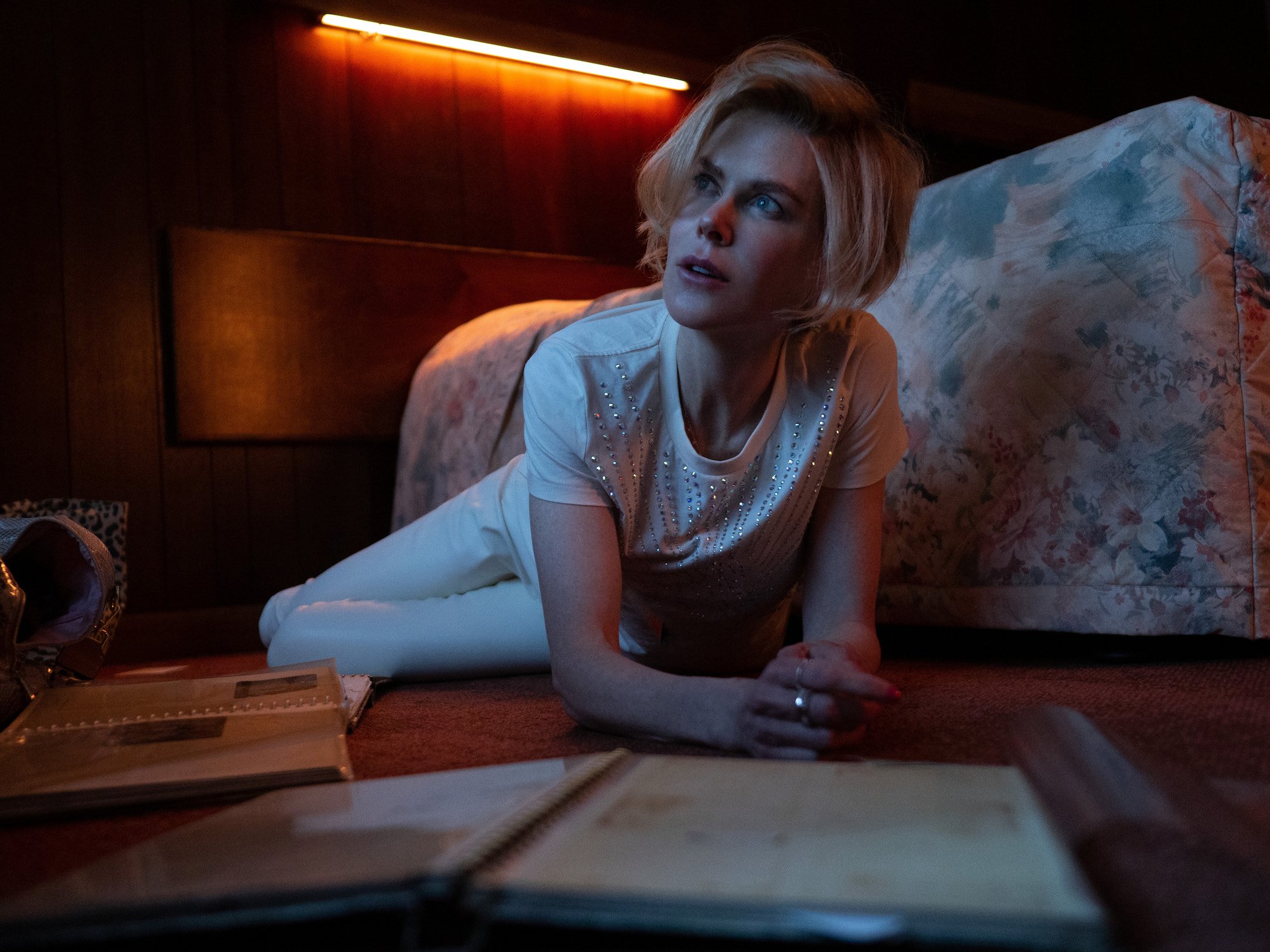 Roar co-creator Liz Flahive spoke with Showbiz Cheat Sheet by Zoom on March 31. Flahive and Carly Mensch created the show adapting stories from Cecilia Ahern's book. She shared the details of Kidman's photo eating in the episode. All eight episodes of Roar are now streaming on Apple TV+.
In 'Roar', Nicole Kidman really put photographs in her mouth 
The title "The Woman Who Ate Photographs" is not a metaphor. Kidman plays a woman who really chews and swallows her family photographs when she visits her mother. After the take, of course, Kidman could spit out the photograph.
"She had something," Flahive said. "I think we had napkins. She would spit things out into her hands and we'd give her a towel and throw them away. But yeah, there was definitely a lot of chewing on those photos and getting rid of them off camera. She did not swallow them."
Nicole Kidman photos in 'Roar' were safe to eat 
Flahive walked back her statement a little bit. In order to ensure the filming would be safe for Kidman, they did produce edible photographs. They might not have tasted all that good, but Kidman would have been safe had she chosen to go method and really eat the photos.
"They were made out of rice paper and some were made out of marzipan so she could if she wanted to," Flahive said. "I think she did chew up some of the marzipan ones I think. So they were all safe to ingest. But I think after chewing on a bunch of photos made of rice paper, you don't want to eat any of them."
What does eating photographs mean?
Swallowing photographs is odd behavior for a character, even if they were edible behind the scenes. Flahive could understand what Ahern was getting at when she literalized consuming mementos and memories.
"It is a story in the book that we loved and did a bit of our own riff on," Flahive said. "But I think the feeling of wanting to hold onto and go back to memories is a very real thing and I think the compulsion to, when you're home, when you get sucked into old family albums it's very common that you're at your parents' house or something and you open a drawer and you're like I've been here for an hour but I'm going to go through all of these. It was really interesting to figure out how to evoke that through the liberalization of actually ingesting memory."