Rob Corddry of 'Top Gear America' Admits He Just Tried the Most Dangerous Stunt of His Career (Exclusive)
Comedian Rob Corddry from 'Top Gear America' revealed he did the most dangerous stunt of his career where he pushed a car to such a high velocity, anyone would have been terrified on a public street.
Comedian Rob Corddry probably won't be adding the moniker "danger" to his middle name any time soon. The day before joining Showbiz Cheat Sheet for a Zoom interview, Corddry revealed he had just tried one of the scariest, most death-defying stunts of his career on Top Gear America. He was giddy from excitement and shook all at once.
"I did probably the most dangerous thing I've had to do on Top Gear yesterday," he said. "I just shut down." Corddry wouldn't reveal the stunt he filmed for Top Gear America but teased that it was so intense, he had to talk his father down after showing him the video footage.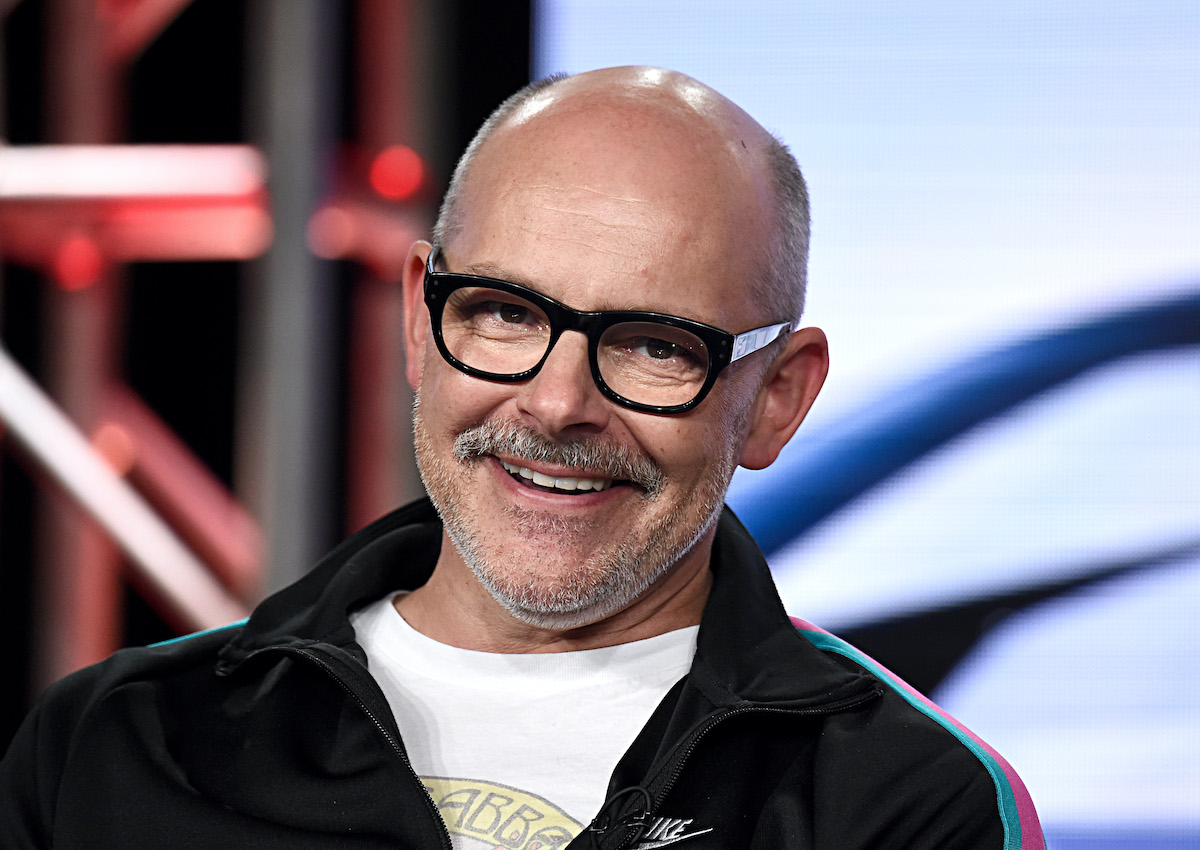 Rob Corddry admits he was giddy with excitement but shut down after the 'Top Gear America' stunt
Corddry said he was having a total blast even though he shut down a bit. "And, yeah, I was giggling the whole way," he continued. "It was amazing. It was really good."
Co-host and automotive expert Jethro Bovingdon was on set and shared his recollection of what happened. "Rob was about to get out of the car and he was like talking," he said. "And I was like Rob, it's time to stop thinking and trust your senses. Stop using your brain."
Corddry said, "I was like, oh yeah. And I did and I got in the car and we have cameras on us like right here in the car. And I said to the camera, 'OK I have to go away now.' And I turned away." He recalls sighing but then rallied.
"I was like watch this, because I had to feel cocky in order to do what I had to do," he said.
Rob Corddry's father was a little terrified when he watched the footage
While Corddry couldn't say exactly what he did, Bovingdon offered a little bit of a teaser. "It was just Rob pushing to a velocity that would make anyone feel pretty scared on a public road," he hinted. "It's fun because that switch is on with danger." Bovingdon added, "I love taking risks in work."
"Rob is like that little person our shoulder telling us…," Bovingdon began.
"Maybe a regular sized person," Corddry dead panned.
"Let me put it this way," Corddry remarked. "I sent a video of what we did yesterday to my dad. After we had done it. And he went, you're scaring me. That's the idea. I had to talk him down. I had to talk to my father down." But, he says, "I was also driving a car that made a really cool sound."
While the series can get a little scary at times, Corddry likened shooting Top Gear America to the same reckless abandon he felt as a kid growing up in Boston.
"When I was a kid growing up in Boston, one of the games we used to play is we would ride our bikes from one end of the street to the other while our friends took metal rods from a construction site and tried to throw them into the spokes of the bike," he fondly recalled. "And that defines this experience for me."
Top Gear America is currently streaming on the MotorTrend App.