Rob Dyrdek Made One of Kel Mitchell's Childhood Dreams Come True
Nickelodeon star Kel Mitchell is a panelist on the new MTV series Deliciousness. Showbiz Cheat Sheet spoke to Mitchell over Zoom to talk about his role on the viral video series and how the show's creator, Rob Dyrdek, helped Mitchell achieve one of his childhood dreams.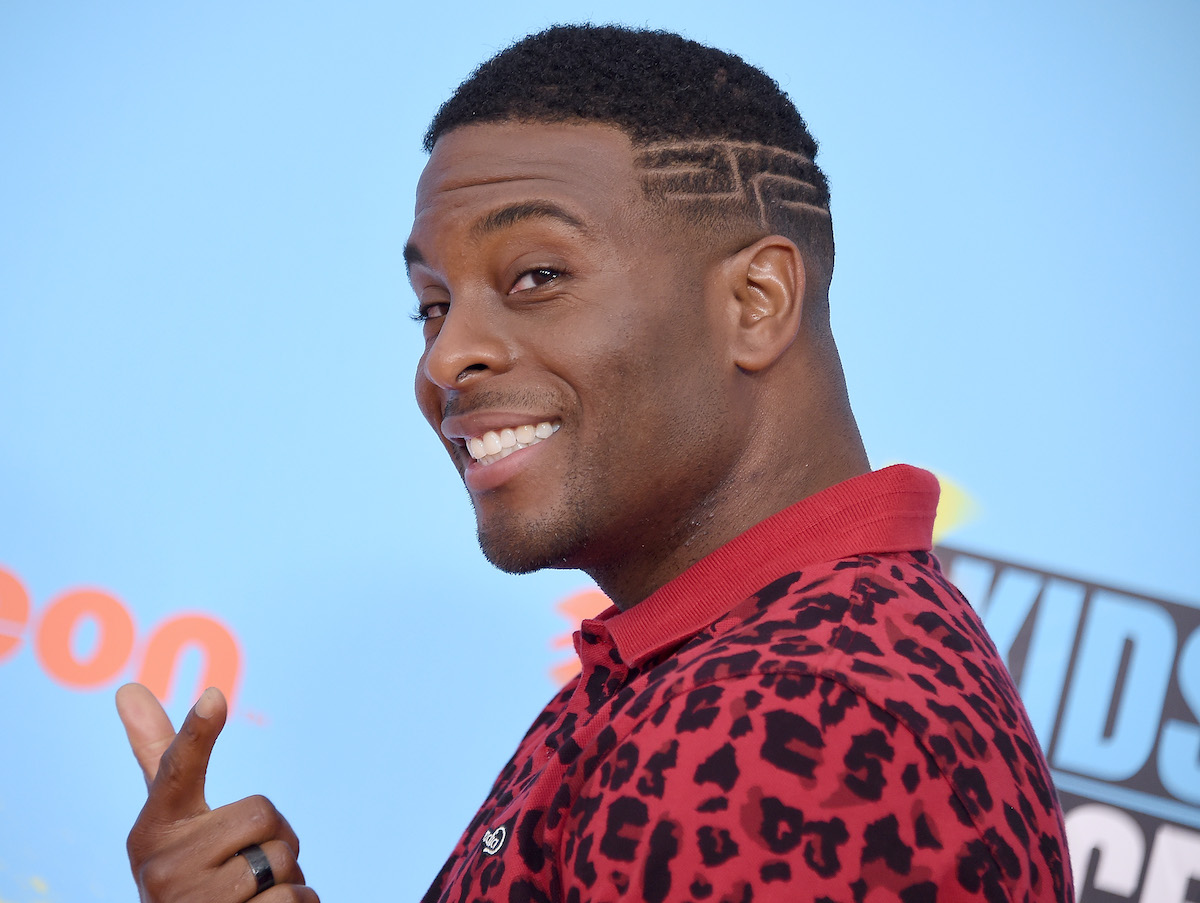 Rob Dyrdek is back with another hilarious show, 'Deliciousness' 
In 2011, MTV debuted Ridiculousness. From comedic genius Dyrdek, the show highlights some of the internet's most viral clips with the help of a hilarious panel. Now, just in time for the holidays, Dyrdek brings fans an entirely new show solely focused on food blunders.
"The only thing people love more than delicious food is delicious food fails," says the promo. The Ridiculousness spinoff is hosted by Saved by the Bell star Tiffani Thiessen. Joining her are The Office's Angela Kinsey, All That and Dancing With the Stars finalist Kel Mitchell, and Basic to Bougie co-host Tim Chantarangsu.
Kel Mitchell is excited to be part of 'Deliciousness'
Mitchell considers himself a foodie. When he's not dreaming about sweet potato pie, he's in his backyard barbecuing or smoking meats, including his favorite — free-range turkey. Mitchell is excited to lend his expertise as a panelist on Deliciousness and get to work alongside Kinsey and Chantarangsu. 
"They're both funny, hilarious comedians," Mitchell said of his co-stars. "Angela's awesome. Tim, we know each other from Wild 'n Out because I guest-starred. It's just so much fun [working with them]."
Mitchel said they all riff off of each other really well, making for some hilarious moments. Ironically, that wasn't the case at first.
"On the first episode, we [were] trying to figure [each other] out," Mitchell explained. "But then towards the end of it, it was like, 'Yo, this is great!' We work well together and it's fun." Fans will see the trio hit their stride in the upcoming episodes of the show.
'Saved by the Bell' influenced Kel Mitchell's childhood roles 
Growing up, Mitchell was a big Saved by the Bell fan. As such, the series influenced much of his early career. One of Mitchell's most popular characters, "Good Burger" Ed, was inspired by the sitcom. 
"I liked wrestling back then," Mitchell explained to ABC regarding his audition for All That. He created the character of Ed on the spot during his audition by combining his favorite things. 
"I would basically take the Hulk Hogan voice and then the Bayside voice from all the kids of Saved By the Bell and mix it all together," he explained. "So I just started doing that, and it just really worked."
Thus, Ed was born. But Saved by the Bell was more than just an inspiration to Mitchell. Meeting the cast became one of his life goals. 
Working with Tiffani Thiessen is a dream come true for Kel Mitchell
Aside from getting to work on a Dyrdek project — Mitchell called him a "mastermind" — Mitchell had an ulterior motive in wanting to work on Deliciousness. 
"To work with Tiffani, too," the actor started. "I'm huge, huge Saved by the Bell fan. I had a mission to meet all of [the cast] since I was a kid." 
Now, thanks to Dyrdek's mastermind, Mitchell's childhood dreams have come true. "I met the whole cast of Saved By the Bell," he chuckled. 
Fans can tune in to holiday-themed episodes of Deliciousness from Dec. 14 to Dec. 18 at 7 PM EST.