Rob Kardashian is an 'Emotionally Immature Man-Child' and Fans are Tired of Him
Rob Kardashian is the only male sibling in the large Kardashian-Jenner clan. He is also, without a doubt, one of the most troubled.
Over the years, fans have seen Kardashian spiral into hopelessness and depression, as he apparently battled serious weight gain and other health issues. These days, Kardashian remains mostly in hiding after a turbulent, drama-fueled relationship with Blac Chyna.
Still, Kardashian makes brief appearances from time to time, both on social media and his family's reality show. Far from being entertained by his meltdowns, it looks like fans are completely over him, as a recent Reddit thread revealed. 
Rob Kardashian's health problems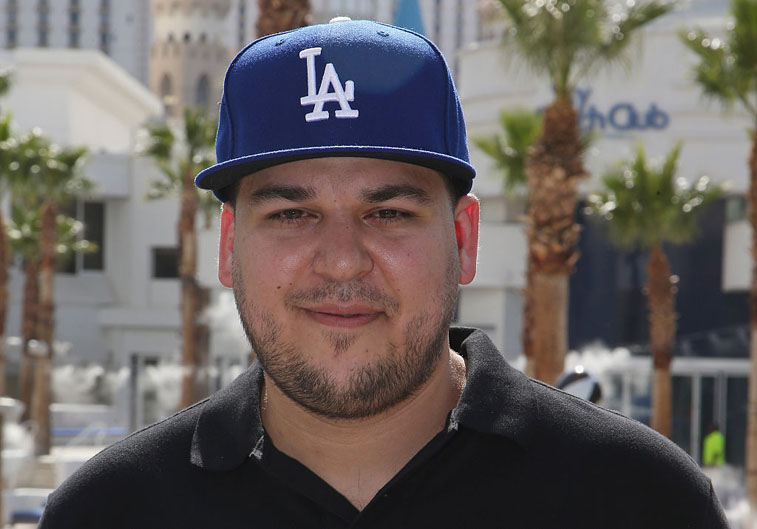 When fans first met Kardashian, he was a young man on the rise, pursuing higher education and having a great time with his friends. However, over the years, Kardashian has undergone a significant change.
He has struggled with a variety of health problems, beginning with substantial weight gain beginning around the year 2015. Kardashian's problems with binge eating caused him to plummet into a deep depression and to struggle with self-esteem issues. 
These self-esteem issues forced him to skip many family events, including vacations, weddings, and parties. He also began to appear less and less on the family's reality show, Keeping Up with the Kardashians.
Over the years, Kardashian's relatives have stayed mostly silent about his health problems, opening up only occasionally to admit that they were worried about him. Kardashian's health problems also affected his ability to make an income — unlike his sisters, Kardashian has not actively pursued many business ventures, and to date, his only real effort in that regard has been his sock line, Arthur George. 
Rob Kardashian's troubled family relationships
Kris Jenner, Kardashian's mother, has gone to bat for her troubled son many times over the years. She has tried to explain his behavior as depression stemming from the untimely death of his father when he was very young.
Even Kardashian's sisters have tried to help him, with Khloé Kardashian allowing her brother to live with her for a time. Still, Rob Kardashian has just continued to spiral.
After a brief, tumultuous relationship with reality star Blac Chyna, Kardashian hit a breaking point, and more or less became a recluse, reportedly refusing to leave his home. These days, the family mostly stays mum on the subject of Kardashian, and fans are left to wonder what exactly happened to change his fortunes so drastically. 
Fans are over Rob Kardashian's drama
Far from being invested in his journey, it seems as though most fans are over hearing about Rob Kardashian. In a recent Reddit thread, posters discussed Kardashian and his numerous problems.
As one fan stated: "he was never my favorite but it was sad to see how sharply he declined once he lived with Lamar and Khloe." Another said that "Rob is an emotionally immature man child who has some serious problems that he doesn't seem to want to or know how to address."
Ultimately, very few people stuck up for Kardashian, with most posters finding him "obnoxious." One critic stated that "instead of turning his frustration into something productive, he became completely obnoxious."
A few fans had a suggestion for the troubled star — instead of continuing to try to act out for social media, Kardashian should live a quiet life, well away from the spotlight, and focus on raising his young daughter, Dream Kardashian. Regardless of what path Kardashian's future endeavors take him, it seems as though he has well and truly lost any fan base that he once had.