Rob Kardashian Makes Rare Appearance As He Spends Christmas With Family
Even though Rob Kardashian likes to avoid the cameras at all costs, he still makes sure that he spends some quality time with his family!
The former reality star has not been seen for some time now but made a slight appearance as he took part in some Kardashian family's Christmas festivities.
Rob attended the Kardashian Christmas party
The holiday season is all about spending time with family and Rob Kardashian made sure he did just that.
The Keeping Up With The Kardashians star made a rare appearance on sister Khloe Kardashian's Instagram story video Tuesday morning as the Kardashian clan opened Christmas presents.
Khloe Kardashian first entered the room showing all of the presents that were waiting to be opened. After pointing the camera at her sisters and a few nieces and nephews, Khloe then pans the camera to show Rob Kardashian as he held his two-year-old daughter Dream.
As Khloe got a few seconds of her adorable niece Dream on video, Rob Kardashian can be seen leaning down to give his daughter a kiss on the cheek.
"I'm just going to get little Dream. Rob, I'm just going to get little Dream. Merry Christmas, Dreamy Dream!" Khloe said.
"Say Merry Christmas! You can say Merry Christmas!" Rob's voice can be heard in the background.
Kardashian shared a photo of his little girl on Twitter wishing everyone a Merry Christmas.
Merry Christmas everyone ‼️ Best feeling in the world to see my baby Happy :) pic.twitter.com/6ocy1rizdf

— ROBERT KARDASHIAN (@robkardashian) December 25, 2018
This is the first time fans have seen Rob Kardashian in a year
As many fans of the Kardashian family would know, Rob Kardashian has not been seen in the limelight for some time now.
After taking a step back from his family's reality show last year, Kardashian has been keeping to himself by avoiding the media at all costs.
Rob Kardashian's recent appearance comes a few days after sister Khloe defended his privacy when a fan criticized her for not including her brother in an Instagram post.
Khloe stated, "My brother is my entire world! He is definitely a king, it is a shame that you can't respect us for respecting his privacy. You should not comment if you truly aren't informed on our family."
Rob Kardashian made the choice to avoid the media in order for him to focus on his weight loss without the harsh criticism. The former reality star mainly stepped away from the spotlight while he battling weight gain, depression, and diabetes.
Over the past few years, Rob Kardashian has been receiving a lot of negativity for his weight gain. Just recently, he decided to turn his life around and lose the weight that could've threatened his life if he did not start making a change.
"He was warned that if he didn't lose weight, it could eventually become life or death, but since then he lost pounds and feels so much better," the source close to Rob Kardashian mentioned. "He works out regularly with a trainer and that has made a difference in his shape. He really is beginning to look like the old Rob."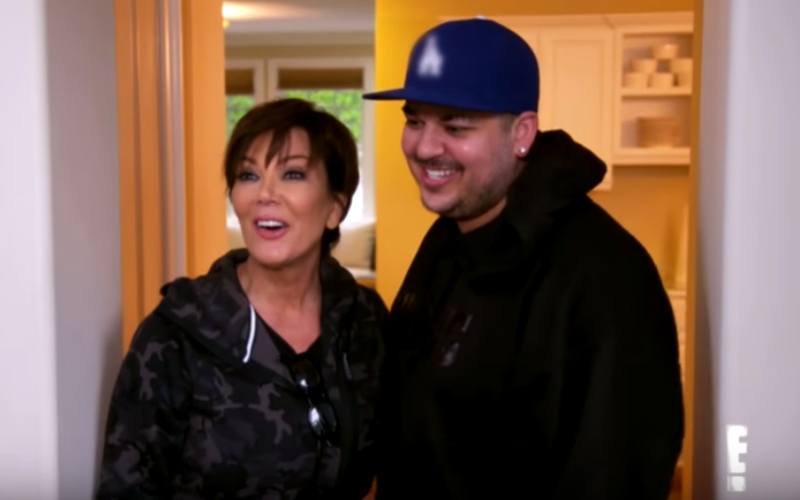 Through Rob Kardashian currently stays clear of the spotlight, he always makes his family a priority and in return, the Kardashian family will continue to respect Rob's privacy.