Rob Kardashian's Claims About T.I., Tiny, and Blac Chyna Resurface Amid Sexual Abuse Allegations
As the latest allegations against T.I. and Tiny swept the Internet, some people reminded of Rob Kardashian's past claims against them.
T.I. and Tameka "Tiny" Harris made national headlines during the week of Jan. 24 after being accused of sexual abuse. A former acquaintance of the married couple first went public with claims against them, triggering an avalanche of allegations from other women. T.I. and Tiny have since strongly denied the accusations against them.
Still, as the story swept the Internet, some social media users were reminded of past claims Rob Kardashian made against T.I. and Tiny that also involve his ex-fiancée, Blac Chyna.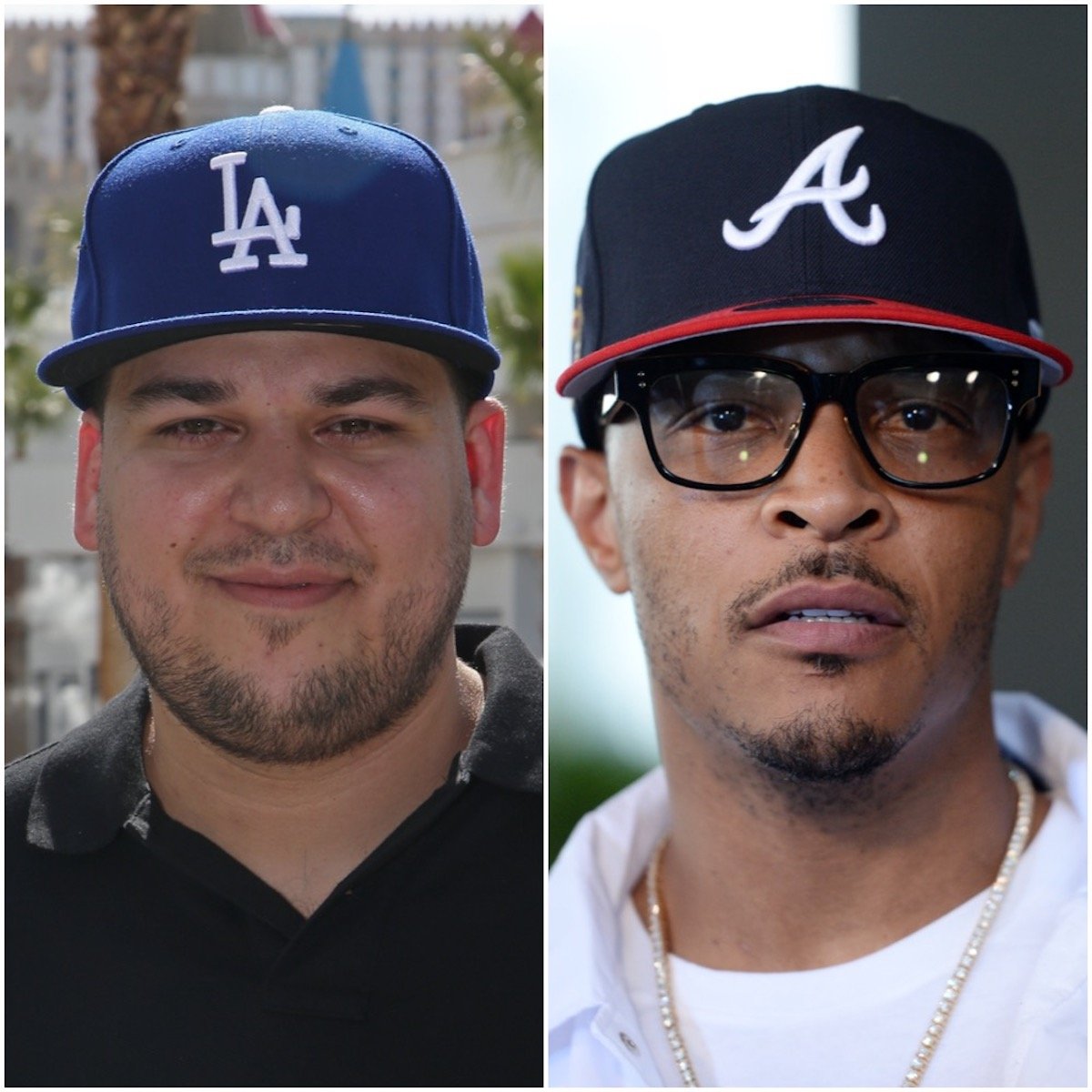 Inside the allegations against T.I. and Tiny
The drama started after businesswoman Sabrina Peterson accused T.I. on Instagram of pointing a gun at her a party in 2009. Peterson told Insider she had been arguing with his assistant when T.I. allegedly intervened and began threatening her.
After making her claims, "the floodgates just opened," she explained to Insider.
Peterson said she started receiving tons of messages from women claiming abuse by T.I. and Tiny, many of whom said the couple allegedly coerced them to take drugs, have sex with them, and more. Peterson reposted several of the stories on her Instagram, which quickly spread and went viral on other apps such as Twitter.
Amid the media frenzy, T.I. and Tiny issued a statement "emphatically" denying the allegations against them.
"Mr. and Mrs. Harris want to be on record and more importantly want the public to know they emphatically deny in the strongest way possible the egregiously appalling allegations being made against them by Sabrina Peterson," the statement said (via E! News).
"The Harrises have had difficulty with this woman for well over a decade. They are taking this matter very seriously, and if these allegations don't end, they will take appropriate legal action," the message continued.
Rob Kardashian's claims resurfaced amid the allegations against T.I. and Tiny
As the situation continued to play out on social media, Kardashian's past claims about the married couple re-emerged. As you might recall, Kardashian called out T.I. in 2018 after T.I. chastised him for airing out his personal issues with Blac Chyna, whom Kardashian began dating in 2016 and with whom he shares daughter Dream, 4.
"Why bring ya business to IG tho? Look, You got worked bro….but at least keep it to yourself, you letting the world know you a duck. I mean a BIG DUCK, a mighty duck, Ronald McDonald the Duck, Scrooge McDuck, Howard the Druck, Huey Dewy & Lewie… save the #DuckTales Just hold this L, kiss ya kid & cut ya losses& move on… u got no moves bro," T.I. wrote on social media after Kardashian publicly accused Blac Chyna of cheating on him (via People).
Responding to T.I., Kardashian wrote back saying: "Since TI wanna chime in on business that don't concern him let's talk about the threesome you had with Chyna and your baby mama Tiny."
"Don't speak on my daughter when u having threesomes with young Chy and Tiny," he continued. "And I put that on my daughters life since u wanna speak on my daughter,,, damn shame. Chyna told me everything about your threesomes with you and her and Tiny. U got no moves bro … TI paid Chyna to have sex with Tiny and him."
How T.I. reacted to Rob Kardashian's claims
In response, T.I. issued a message to Kardashian through TMZ. "Don't tell women's business. That's bad. That's very, very bad. Poor character. Flawed, you know what I mean?" he said.
"If a woman trusted you and confided in you with secrets and stuff like that, you don't ever let that — you don't do that. Secrets are sacred, you don't do that. That's a whole other level of f*ck-boy sh*t right there."
He hasn't commented on the resurfaced story just yet. But he did say in an Instagram video amid the latest controversy that he would not be discussing what happens in his and Tiny's bedroom.
"As you shouldn't have to either … but I will say this, whatever we ever have done, has been done with consensual adults who into what we into and like what we like," he stated.