Rob Lowe Once Hinted He Was Not Ready To Commit To Melissa Gilbert Before They Broke up
Melissa Gilbert and Rob Lowe dated in the 1980s. At one point, the two were engaged. However, after Gilbert discovered she was pregnant with Lowe's child, Lowe and Gilbert broke up.
While Gilbert and Lowe's young love delighted fans, there were rumors of infidelity throughout their relationship. Before the two broke up, Lowe once hinted he was not ready to commit to Gilbert.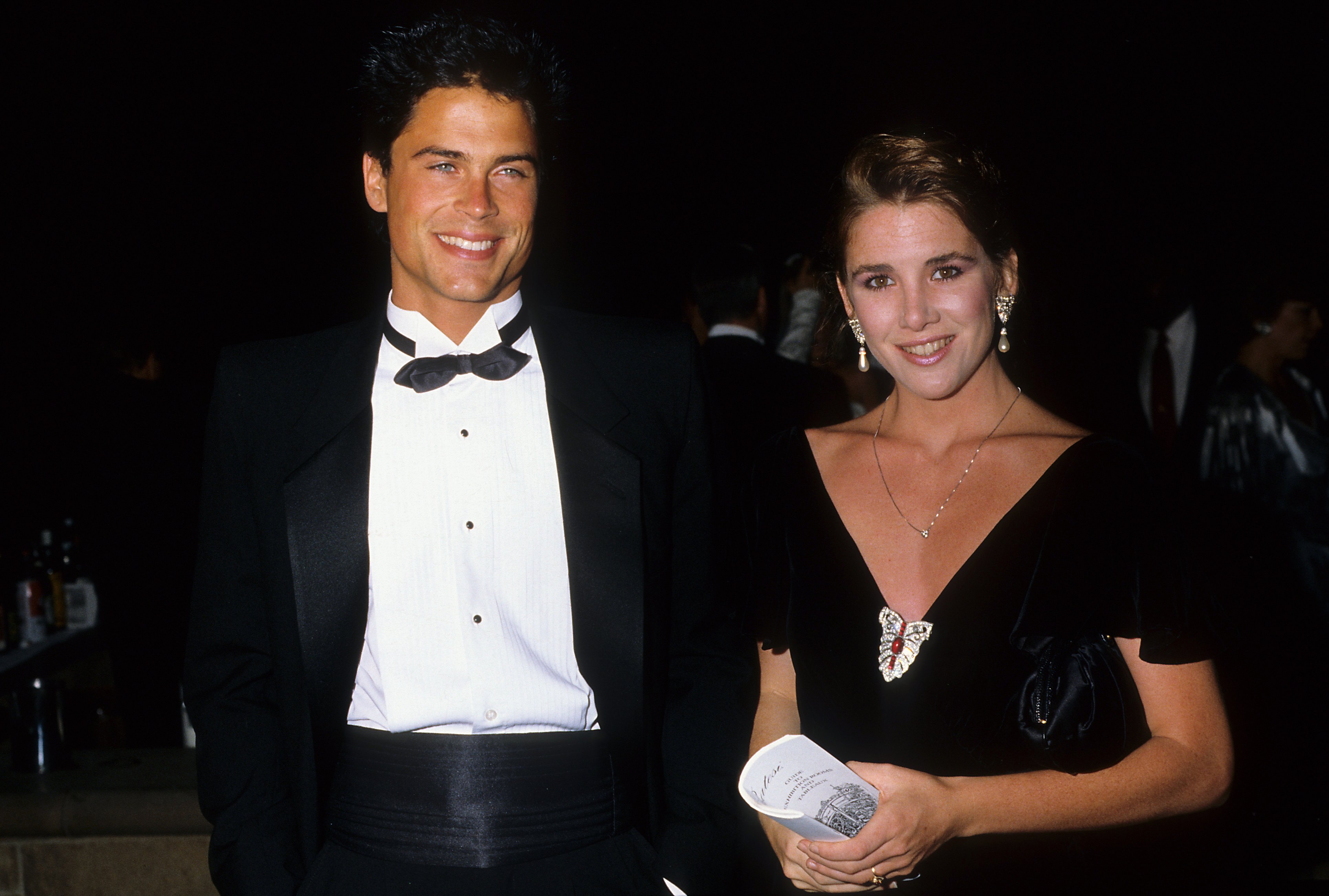 How Rob Lowe and Melissa Gilbert met
Gilbert and Lowe began dating when Gilbert was 17 years old. In a 2020 interview with Access Hollywood, Gilbert revealed that the two actually met a few years before they began dating. 
"I was 14, 15, and I was doing a talk show on the lot. And Rob came running over to introduce himself to me, and he told me years later that he tucked a script under his arm so that I would know that he was a working actor too and not some kid coming up to talk to me," she said. 
A few years after their initial meeting, Lowe and Gilbert met again. This led to the two beginning a relationship.
"I was driving home from work, and he pulled up at a stoplight," Gilbert told Access Hollywood. "I had my prairie makeup on… my hair was all funky from being in a bun that day. He pulled up and we started talking and exchanged numbers. That eventually led to us dating…"
Rob Lowe discussed his relationship with Melissa Gilbert
In 1984, Lowe appeared on The Tonight Show Starring Johnny Carson, and he was interviewed by guest host Joan Rivers. At the time of the interview, Lowe was 20 years old and promoting his movie Oxford Blues.
While Lowe told Rivers that he had been dating Gilbert for two years, the actor admitted that he still lived at home with his family.
"My family's really supportive, they're like my best friends. They keep me sane. I still live at home with them," he said. "It's lonely, you know, if you're all by yourself, and I don't want to live with anybody."
Rivers asked the actor why he did not want to live with someone despite possibly being in love, and Lowe admitted that he felt he was too young for that big of a step.
"The thing is, is once you live with somebody it's that extra step," Lowe said. "You might as well be married. There's that added responsibility to it… I don't need the responsibility I'm too young."
The famous actors broke up
Despite his fears of adding "responsibility" to a relationship, Lowe proposed to Gilbert in 1986. Gilbert later discovered she was pregnant. Lowe then realized and told Gilbert he was not ready to be a husband or parent.
In her book Prairie Tale: A Memoir, Gilbert wrote that Lowe also told her "Melissa, I can't be a boyfriend right now either. I am so sorry. I'm so sorry. I just can't do it. I can't do any of it. It's over."
The two broke up, and Gilbert later suffered a miscarriage. While their relationship did not work out, Gilbert found love with Timothy Busfield and Lowe is married to Sheryl Berkoff.