Rob Lowe Once Said He Had 'a Closeness' With a Co-Star While Still Dating Melissa Gilbert
Rob Lowe and Melissa Gilbert met as teenagers, and the two dated throughout the 1980s. As young celebrities, their romance was captivating to fans, but rumors of infidelity between Lowe and Gilbert ran rampant throughout the relationship.
In 1984, Lowe appeared on The Tonight Show Starring Johnny Carson to promote his movie Oxford Blues. Lowe was interviewed by guest host Joan Rivers and grilled about possibly cheating on Gilbert.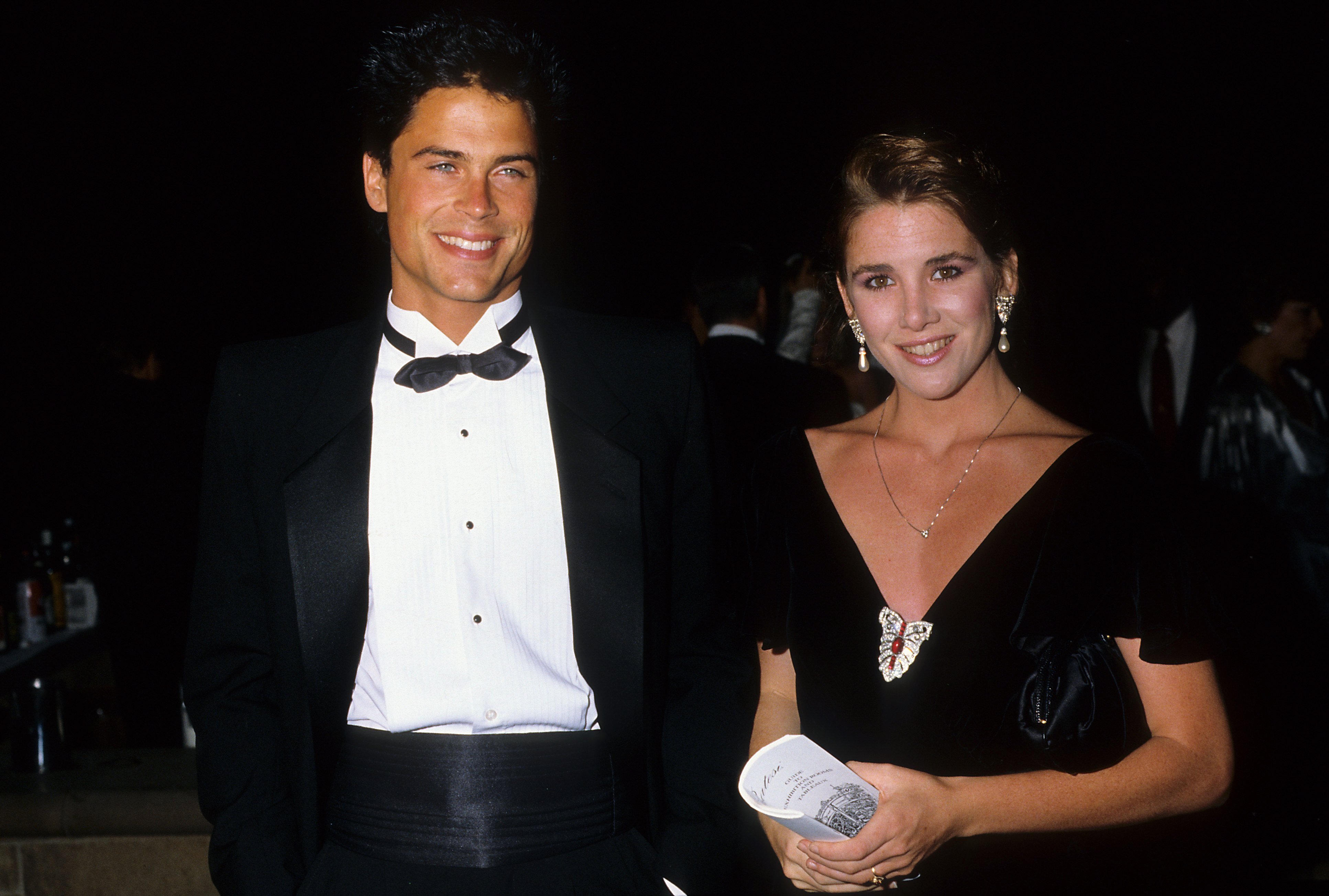 Joan Rivers asked Rob Lowe about Melissa Gilbert
Lowe's movie Oxford Blues was released on Aug. 24, 1984. While appearing on The Tonight Show Starring Johnny Carson, Rivers spent quite a bit of time asking Lowe about his relationship with Gilbert and possible affairs.
Lowe did assure Rivers he was dating Gilbert, but he also admitted their relationship struggled because of their busy schedules.
"We've been going out for two years really," Lowe said about Gilbert. "It's as serious as we can make it, cause I really care about her, but the problem is the separation. Cause I've been gone for about nine, 10 months out of that. And then she's gone now."
Rob Lowe said he became close with a co-star while dating Melissa Gilbert
In 1984, Lowe also starred in the movie The Hotel New Hampshire. Nastassja Kinski appeared in the movie alongside Lowe, and as the movie was filmed it was rumored Lowe and Kinski had a relationship. When Rivers asked Lowe about Kinski, Lowe admitted the two became quite close.
"It was like a closeness," Lowe said. "Closeness of the heart, I will say."
Rivers asked how Gilbert handled rumors about Lowe's infidelity and he replied, "Well, you know, she's no saint, OK?"
Lowe continued, "I mean, you know, there are always things written about people, and you never know if they're true. There's a lot of things about Nastassja that aren't true, and me. I mean, it was much blown out of proportion."
Rob Lowe did not want to move in together
When Lowe appeared on The Tonight Show Starring Johnny Carson with Rivers, he was 20 years old. Even though he was a working actor and in a relationship, he told Rivers that he still lived at home with his family.
"My family's really supportive, they're like my best friends. They keep me sane. I still live at home with them," Lowe said. "It's lonely, you know, if you're all by yourself, and I don't want to live with anybody."
Rivers pressed Lowe and asked why he did not want to live with someone even if he was in love, and Lowe admitted he was not ready to add that much "responsibility" in his life.
"The thing is, is once you live with somebody it's that extra step," he said. "You might as well be married. There's that added responsibility to it… I don't need the responsibility I'm too young."
Lowe went on to propose to Gilbert in 1986, and the two broke up a year later. Gilbert is currently married to Timothy Busfield and Lowe is married to Sheryl Berkoff.