Rob Lowe Once Said Melissa Gilbert Was 'No Saint' When Asked About His Infidelity
Rob Lowe and Melissa Gilbert met when they were teenagers, and their young romance in the 1980s captivated fans. While Gilbert and Lowe have been broken up for decades, curiosity about the actors' relationship remains high to this day.
In 1984, Lowe appeared on The Tonight Show Starring Johnny Carson. On the show, he spoke to guest host Joan Rivers about his relationship with Gilbert.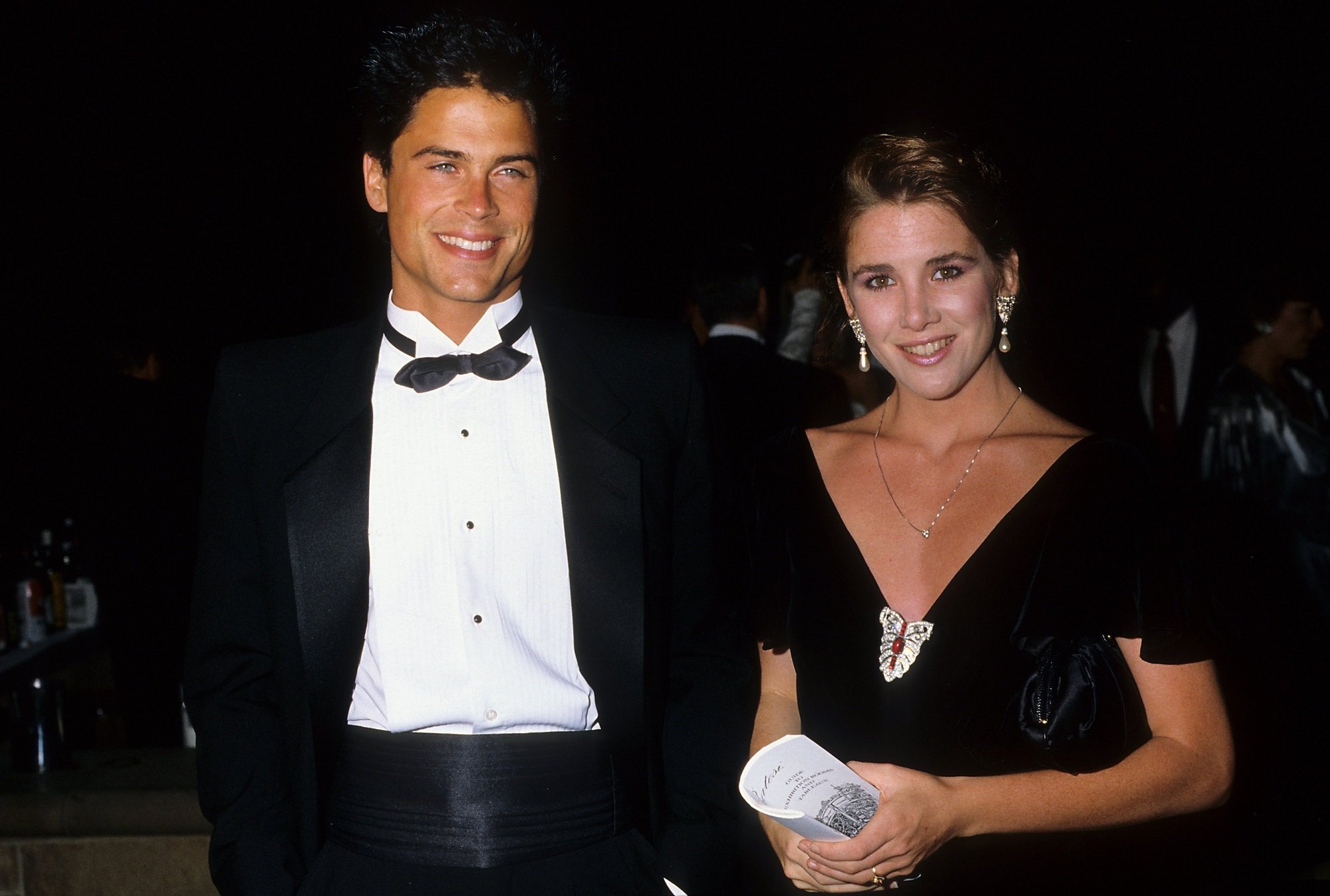 Joan Rivers asked Rob Lowe about cheating on Melissa Gilbert
Lowe appeared on The Tonight Show Starring Johnny Carson to promote his movie Oxford Blues, which was released on Aug. 24, 1984. At the start of the interview, Rivers brought up that she saw Lowe out with a woman who was not Gilbert.
"You know I prepared for this," Lowe joked.
Rivers followed up with, "Don't you think it's stupid if you're going with someone to go to Spago with another girl?"
"It was not bright," Lowe said. "It was not me at my best… I called and I said 'Melissa, I ran into Joan Rivers at Spago and I'm going to be doing The Tonight Show and I'm sure she's going to say something.'"
Rivers asked more about Gilbert, and Lowe told her that he and Gilbert had been dating for two years. However, he acknowledged that they were separated for most of it because of their jobs.
"There are so many rumors about you," Rivers said. "That you have affairs… at 20 you have affairs with every leading lady that you've been in a movie with."
Rob Lowe said Melissa Gilbert was 'no saint'
Throughout the interview, Rivers continued to press Lowe about possibly cheating on Gilbert. Rivers brought up his rumored affair with Nastassja Kinski, with who Lowe starred in The Hotel New Hampshire.
"It was like a closeness," Lowe said of his relationship with Kinski. "Closeness of the heart, I will say."
Rivers asked how Gilbert felt about reading about Lowe's alleged affairs and he replied, "Well, you know, she's no saint, OK?"
He continued, "I mean, you know, there are always things written about people, and you never know if they're true. There's a lot of things about Nastassja that aren't true, and me. I mean, it was much blown out of proportion."
How the two actors originally met
Lowe and Gilbert first started dating when Gilbert was 17 years old, but the two actually met a few years prior.
"I was 14, 15, and I was doing a talk show on the lot. And Rob came running over to introduce himself to me," Gilbert said in a 2020 interview with Access Hollywood.
In the interview, Gilbert revealed that Lowe used a subtle move to impress her.
"… he told me years later that he tucked a script under his arm so that I would know that he was a working actor too and not some kid coming up to talk to me," Gilbert said. 
In 1986, Lowe proposed to Gilbert. The two broke up a year later. Lowe is currently married to Sheryl Berkoff and Gilbert is married to Timothy Busfield.