Robert Downey Jr.'s Advice to Tom Holland Before Spider-Man Is Peak Iron Man Energy
The Marvel Cinematic Universe has plenty of larger-than-life characters, but those characters are only as strong as the performers bringing them to life. Marvel has been fortunate to knock it out of the park with two castings in particular: Robert Downey, Jr. as Iron Man and Tom Holland as Spider-Man.
These two have a great relationship both on and offscreen. Let's take a closer look at some of the advice Downey gave Holland and how it totally fits with the Iron Man character he plays.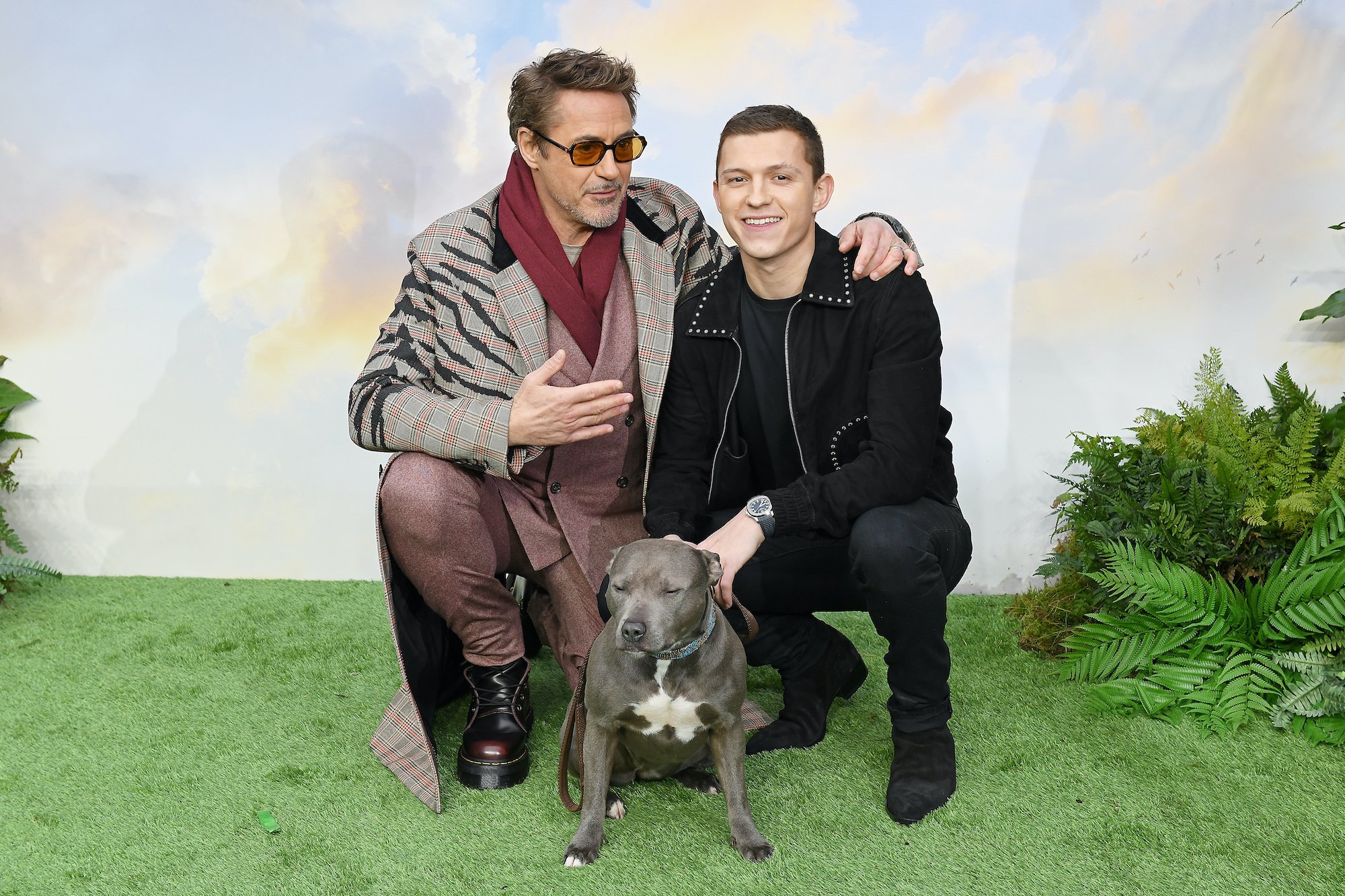 Robert Downey, Jr. and Tom Holland's roles and relationship in the MCU
You might call Downey the man who launched the entire MCU. After a history of substance abuse that led to his incarceration, Downey had a career renaissance when Marvel cast him in 2008's Iron Man. The film was a smash hit. He'd later star with the rest of Marvel's heroes in the Avengers films as well.
Downey's cocky but charismatic turn as Iron Man helped buoy the franchise. He's not the only person responsible for its success, but without his great performance upfront, it's easy to see it not getting off the ground as successfully. 
Holland is Marvel's version of Peter Parker, aka Spider-Man. Since debuting in Captain America: Civil War, he's played the web-slinger in three films of his own and two Avengers movies. Tony serves as a mentor to Peter in the MCU, guiding him as well as being his financial backer. He provides him with state-of-the-art tech for his Spider suits.
The advice RDJ gave to Tom Holland
Tony and Peter's relationship has something of a father-son feel to it. It makes sense – Peter lost his parents at a young age, while Tony never had a son. But it might surprise some to know that the cinematic relationship between the characters is mimicked somewhat by Downey and Holland offscreen.
Downey has plenty of experience playing a superhero – he played Iron Man for over a decade. Holland has lots of experience as Spider-Man under his belt, but when he was a newcomer he found himself overcome with nerves, according to E! Online. Holland said that Downey reassured him with the following words before his screen test: 
"As you can imagine I was pretty terrified and he came up to me and said, 'Look, I felt exactly the same as you did when I did my test for Iron Man but just relax, let your body take over and, and if it's meant to be it'll happen."
It must have worked. Holland not only got the role, but he has flourished in it.
The advice Chris Hemsworth gave to Tom Holland
Downey wasn't the only actor to drop knowledge on Holland. In the time leading up to his run as Spider-Man, Holland also talked to Chris Hemsworth, who plays Thor in the MCU. The pair starred together in the action drama The Heart of the Sea. 
Hemsworth's advice to Holland was less about the audition process and more about what to do after one gets a role. He gave the actor tips on how to stay grounded: 
"Once I got cast he sent me a really lovely email about just make sure you keep your feet on the ground and you don't let this affect you … You keep your family and your friends close and, and that's exactly what I've done."
With friends like these, there's no mystery why Holland's career is going so well. He has plenty of people to lean on who have experienced what he's currently going through. Their advice was no doubt invaluable to him as he forged his own path.
RELATED: Tom Holland Explains Why He Deleted Instagram Before the Release of Disney/Pixar's 'Onward'