Robert Downey Jr. Almost Played This Iconic Johnny Depp Character
'Iron Man' star Robert Downey Jr. nearly took on the title role in this iconic Johnny Depp movie. Get the full story here.
Robert Downey Jr. is most recognized today for starring as Iron Man in the MCU— a character greatly responsible for his career resurgence and current A-list status in the industry. Soon to star in Sherlock Holmes 3 and The Voyage of Dr. Dolittle, Downey has bid the billionaire philanthropist farewell, as he preps to venture into new (and alternatively familiar) filmic landscapes.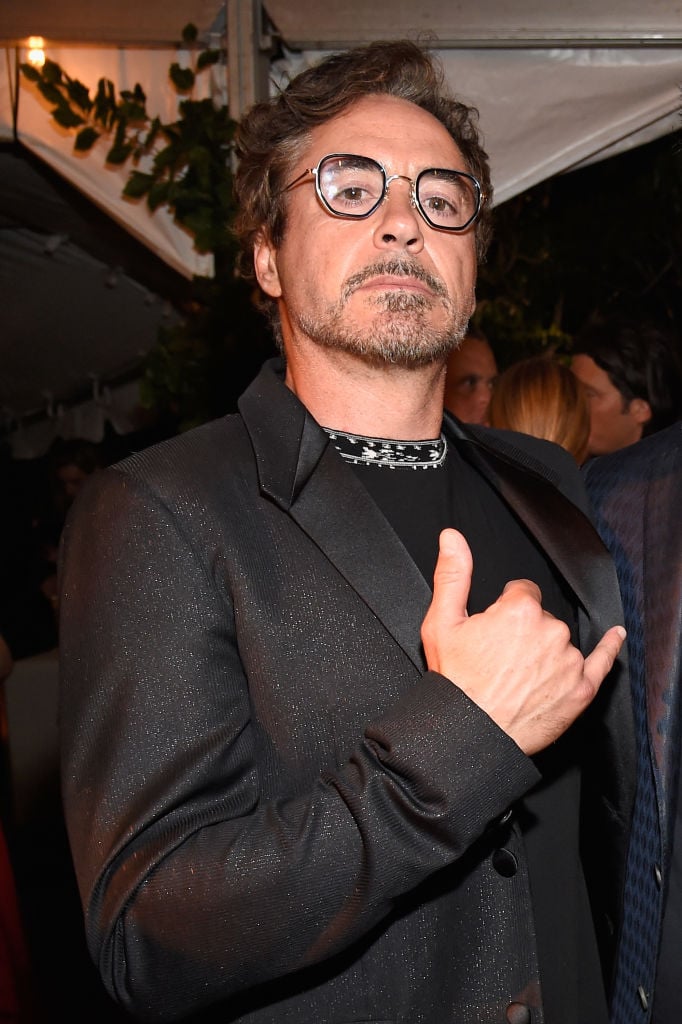 Though Downey is intimately tied to his Iron-clad counterpart, his acting prowess should not be minimized as a result of his decade-long run as a Marvel superhero. Let us not forget that Downey was Oscar-nominated for his role in 1992's Chaplin and snagged Golden Globes for Sherlock Homles and Ally McBeal. 
Given Downey's diverse acting portfolio — from comedies like Tropic Thunder to heartwrenching dramas like The Judge — it should come as no surprise that he nearly played one of Johnny Depp's most career-defining characters. Robert Downey Jr. expressed interest in a role that would go on to kickstart Depp's career. 
Robert Downey Jr. was considered for 'Edward Scissorhands'
Edward Scissorhands hit the silver screen in 1990; Robert Downey Jr. was 25 and Johnny Depp, fresh off of 21 Jump Street, was 27. Meaning, at the time, Downey and Depp likely both fit the character description. Given Robert Downey Jr's pale skin and dark-features, imagining him in the role isn't all too difficult. 
Robert Downey Jr. starred in Air America alongside Mel Gibson in 1990 instead. While the movie did not fare too well among critics and audiences, Robert Downey Jr, developed a bond with the actor who would come to stand by his side during his drug addiction, rehab stints, and prison stays. Thus, it may have worked out for the best that RDJ did not star in Edward Scissorhands. 
Robert Downey Jr. was one of the many who expressed interest in the role; Michael Jackson and William Hurt also wanted to play Edward Scissorhands. However, Tom Cruise was the one who wound up meeting with Tim Burton to discuss the role. Tom Cruise had already starred in Risky Business, Rain Man, and Top Gun; he was one of the hottest actors at the time, but it was not meant to be.
Tom Cruise, Tom Hanks, and Gary Oldman were all connected to 'Edward Scissorhands' 
Tom Cruise was reportedly Fox Studios' preferred choice, so Burton met with him to discuss the role (mostly as a courtesy). Records show that Cruise asked for a happier ending and — though he presented certain strengths that may have done the role justice  — Burton believes casting worked out for the best. 
Tom Hanks and Gary Oldman both denied the role. Tom hanks likely regrets this decision as he went on to star in the critical flop The Bonfires of the Vanities instead. Oldman simply didn't dig the role; however, came to understand the film to a greater extent after viewing.
From Robert Downey Jr. and Michael Jackson to William Hurt and Tom Cruise, many actors almost played Edward Scissorhands; however, it can be a bit difficult to imagine anyone else in the role, as it placed Depp on the map and catalyzed his successful career as a character actor.